Good morning friends, in today's space I leave you with these tips or tips to clean the bathroom. It is important that, as the nerve center of the home, you must have it very clean.
If you let chaos take over the space, the decoration will not look at all. One idea is to get some organizers and boxes to put towels, foams, dryers ... etc.
But some cleaning tips can help you. Here I leave you: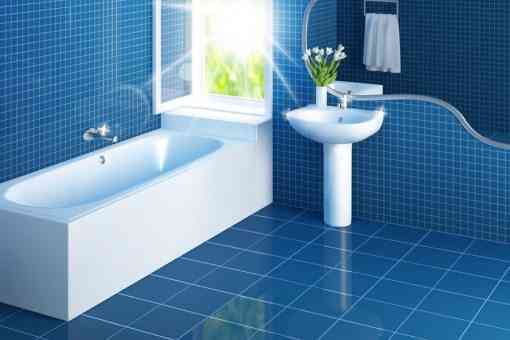 CLEANING THE WASHBASIN: After scrubbing it normally, a cloth moistened with turpentine passes through the sink. In addition, you will get that the lime is not deposited so fast. You can use this method with the bidet and the toilet, but only with the ceramic zones (not in the covers).
CLEANING THE BATHTUB: The best way to polish it by rubbing it with hot vinegar. If you have yellow spots, especially near the taps and stopcocks, then try rubbing them with lemon juice mixed with plenty of salt. You give him a sponge to rinse it and then you give him plenty of clean water.
CLEANING THE PARQUET OR TARIMA SOILS: The usual method works here, cleaning the parquet with water mixed with a good stream of vinegar. Another way to do it is to use it soon for wood or similar product, directly in the mop. It will give a lot of shine, but be careful because at the beginning it can slip !!
REMOVE BRIGHTNESS TO THE STAINLESS STEEL SINK: After scrubbing it, rub it with half a lemon, rinse it with water and then dry it. It will be gleaming. Another trick to clean stainless steel objects, is to clean them with the water to cook the potatoes (provided they are cooked without peeling)
STAINS OF CEMENT ON THE TILES: If they are not very large, you can impregnate them with boiling vinegar. Let act a few minutes, and then rub them with a fiber brush. If they are big, and with the room well aerated while you do it, use salfuman on the spots and rub with desire!
OIL IN THE SOIL: If we clean it with a cloth or a mop, the floor will be slippery. To avoid this, we can use detergent and let it act a few minutes, it also works with ammonia. Then we clean and that's it.
CAL IN THE PHONE OF THE SHOWER: To finish with it, we must submerge the phone in a solution of warm water and vinegar in equal parts. We leave the shower submerged all night. The next day, we open the tap so that the water takes the remains of vinegar and ready.
If the phone is fixed and can not be put in a bucket or tub, then, we put the solution of water and vinegar in a plastic bag that will hang in the shower so that the phone is inside and proceed in the same way.
photo: melcleaning