Once again, new technologies are put at the service of decoration. In this case we talk about software that makes it easy for us to decorate the home, without taking too many risks when choosing furniture and colors, and all with just one click. An example of these "simulators" is the one used by the house of Titan paintings, called Titan Decora, which allows you to test your range of colors in your home.
You can use it for free from the company website and with it you can simulate environments in the sample images proposed by the program or even see how the Titan paintings would be in your living room or any other specific space in your home on a real photograph . All you need is a photograph of the room and follow the instructions indicated in the online application.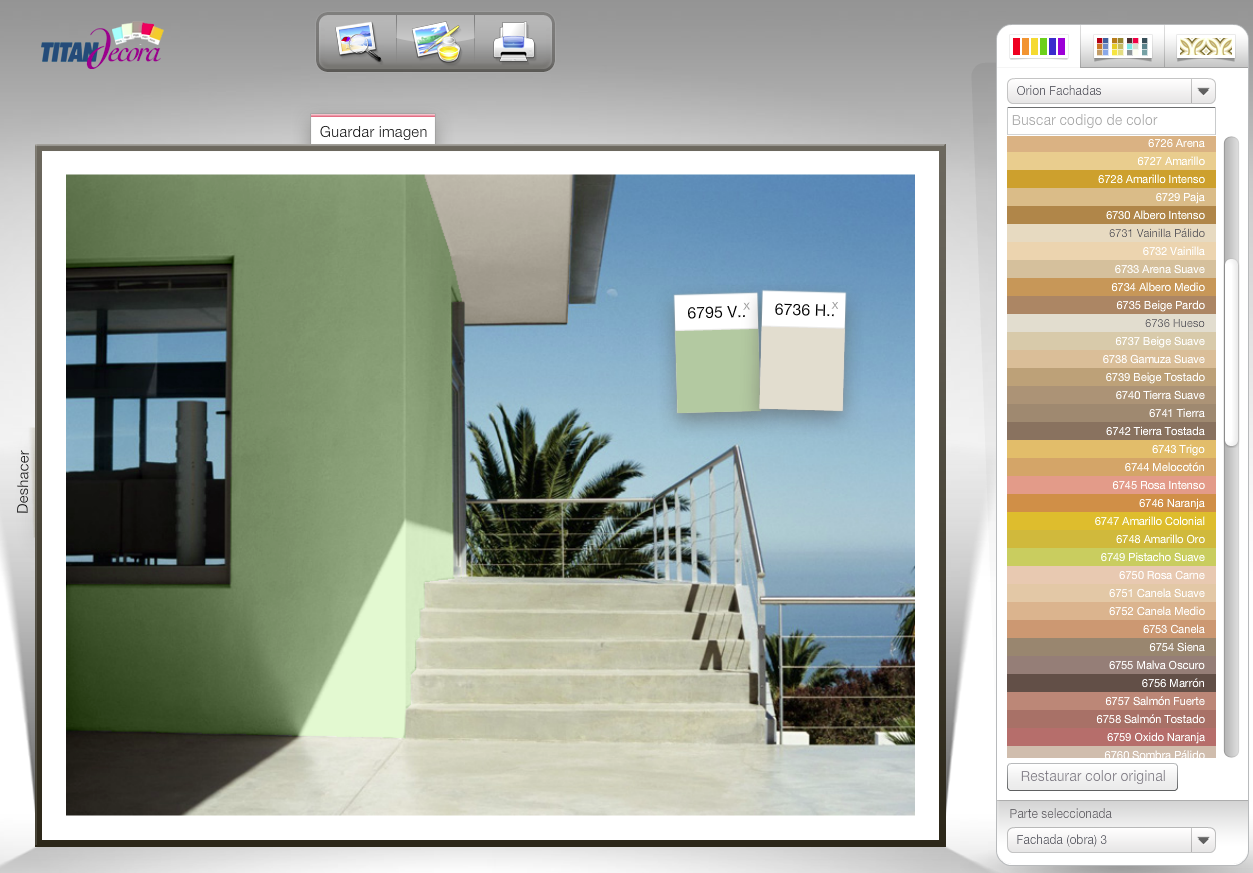 How to use the Titan color emulator
The best thing about this Titan paint simulator is that it allows you to use your own real photographs of your home to see exactly how the colors you like will look best. You can access the color simulator here: colorplanner.com. To use it, follow these steps:
Enter the online application.
Take a picture of the space where you want to try the colors and save it on your computer or mobile depending on the version you are going to use.
Register in the application.
Upload your photo
Go choosing the colors you want depending on the different areas that you can select and they will automatically appear in the image of the chosen color.
Finally download and / or print your photo with the selected colors.
You can virtually paint walls and ceilings, but not only that, but also tables, chairs, doors and any other decoration element. Titan makes available to those wishing to enter, four different styles that correspond to four different aesthetic proposals: Summer, Chic, City and Natural. With simulators like this one will not need to risk trying a painting without knowing how it will look; Now you can step on sure when you decide to change the color of the walls of your home.
In addition, you will find all Titan paintings to be able to combine depending on the material you choose. Surely so your interior decoration project it looks great! You can also use the Bruguer's room simulator, which we have already talked about and which is another brand of paintings where you will find a wide range of colors.
How to choose the best color for the decoration of my home
Each room, depending on the size, brightness and our own tastes depending on the color, can be painted in certain colors that will make it more flattering. Moreover, depending on the fashions we will also notice that a room is more or less updated.
Currently what it takes are the bright and bright spaces, as well as the contrasts, so the best options are Titan paintings with white, beige, bone, light gray, some pastels, and even, for the most daring, some bright colors such as yellow, blue, green or red of great intensity and luminosity.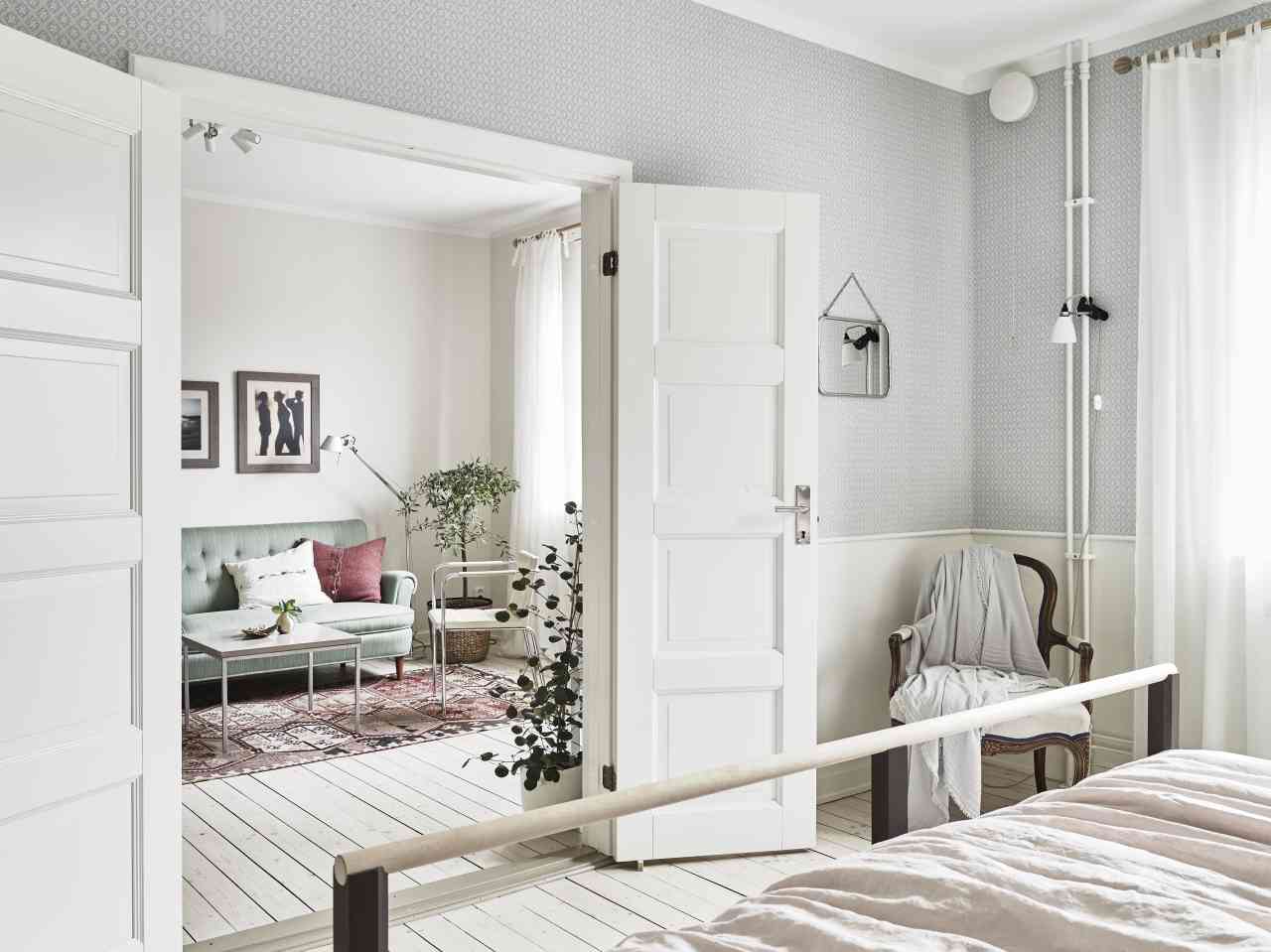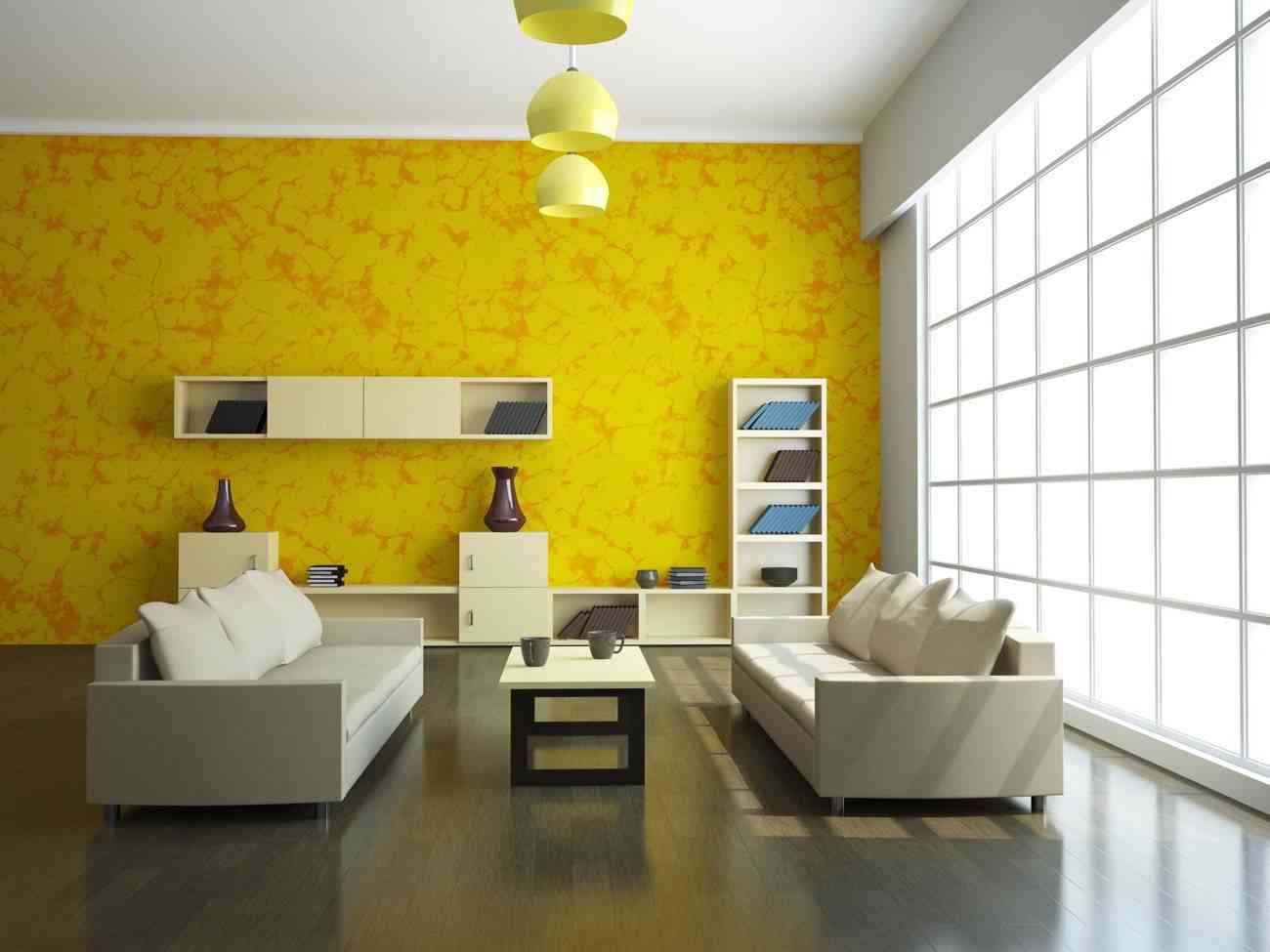 Color palettes online
In case you want to combine several colors in the same space, it is best to look for a palette of colors that combine with each other. My favorite online tool for this is design-seeds.com, a place full of ideas to combine colors like the ones you can see below:
The colors of Feng Shui
You will also be interested in taking into account the colors of Feng Shui with the purpose of channeling the energies and achieving a good balance between the decoration of your home and your own life. There are those who take these issues into account and who passes completely, to taste the colors! But if you are interested in these topics, you will find many recommendations on our 2.0 Decoration blog.
Something very important for this philosophy of decoration is the purpose to which each stay is dedicated, something that we always keep in mind. The color of an adult bedroom It is usually with white, serious or even cheerful paintings, but avoiding the pastel colors most used for children's bedrooms in colors like pastel pink, pastel blue or pastel yellow.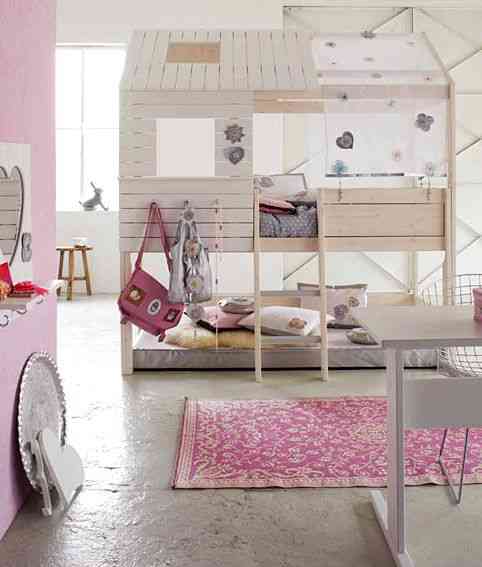 In other rooms we can try to be more daring in terms of tonalities in the walls and ceilings. A red, green or any other intense color kitchen is always a good option as well as the color combination for decorating a kitchen multicolored.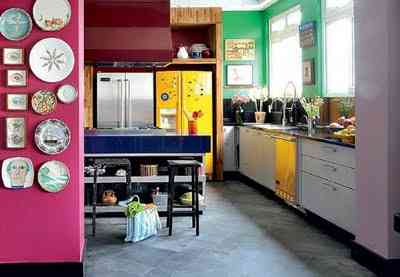 In the living room it is more of the same, we can give free rein to the imagination. Moreover, you can choose to buy furniture and neutral decoration accessories to give you joy and change your living room by changing the color of the walls when you want to feel that you have a new floor!
Although the most common is a room of black and white tones, or brown and beige, why do not you dare with a lounge of blue color?
Titan paintings catalogs
Decoration, ecological paintings, sprays, anti-humidity paints, sports, nautical, joinery, custom colors, professional, acriton, industrial, art and powder paint, are all Titan paintings that you can find in their catalogs.
Without a doubt, our biggest recommendation is to use TITAN Servicolor System, with which you can make your own plastic color for interiors and exteriors, with waterproof, breathable and self-cleaning characteristics as well as anti-mold preservative.
If after all these ideas you still do not know what color to paint your home, try the simulators of colors and environments that will surely help you!