When a brand like GLAS ITALIA gives total freedom in the design of dining tables to a designer like Piero Lissoni, the results can be really amazing.
Turning of the legs of our tables can be rescued from the antipodes of the decoration to create new pieces that manage to dress in style avant-garde and particular beauty our spaces.
If we talk about postmodernism we will undoubtedly have to talk about this glass table, with its legs completely turned in this material, and its lid in lacquered glass, dazzles with its particular beauty and unique style.
Previously the designer Paola Navone He had surprised us with his models of turned tables to dress our rooms, highlighting all the natural beauty of one of the most noble materials of nature wood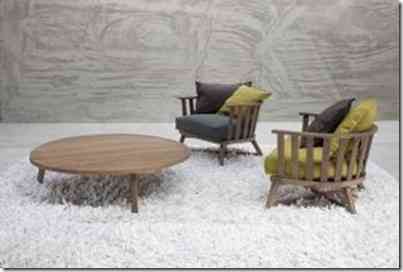 It is necessary to emphasize that the turning of the materials to form the legs of tables, chairs and the rest of the furniture appears as an uncontracted tendency, that through the softness of the lines tries to rescue from the annals of the classic decoration most implemented in the seventeenth century the talent of the creator interacting with the piece.
The most outstanding and avant-garde decoration brands on the market, try to implement this trend as a fresh and unconcealed way of merging the new conception of furniture with the old way of appreciating beauty.
Although the technical and material forms are not the same as during the heyday of turning, the artists demonstrate their talent by mixing the most classic with the most modern, generating real pieces that in many cases could be considered as hybrids that managed to be suspended in time to restructure in a distant future.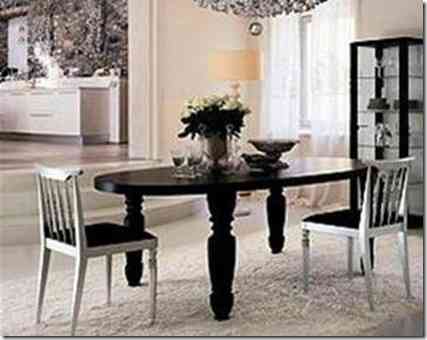 Some creators try to conceptualize the classic style and keep it as a seal of distinction imitating the old tendencies but respecting their forms and materials.
Its more careful and soft lines that classicist models manage to give the space a certain modernism maintaining a classic trend that manages to dress up our salon with glamor and style, although the evolution of style has marked a minimalist trend in decoration, this type of very careful furniture in its aesthetic manages to charge main role and be the center of all eyes.