Oriental decoration is becoming more and more prevalent in our society as a very valid option to decorate. In addition to conferring a different atmosphere to the room, it is also a decorative style designed to save space, a recurrent problem in our society.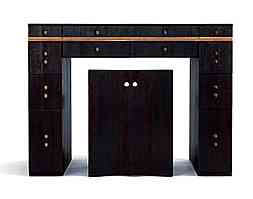 This model designed by Hiroki Abe is called Gentleman's Workbench and is inspired by the Japanese "kimono desktops", kiri-tansu
Apparently it is a normal desk with small drawers and compartments but its board opens and a surface covered in leather appears to write or work. What appears to be a mirror in the image, is nothing more than a metal lid to hold magnets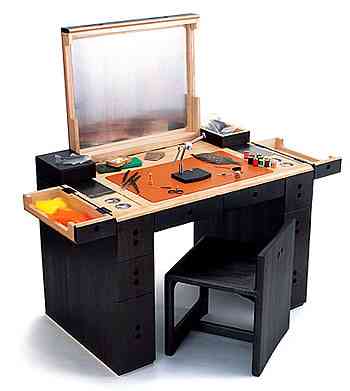 As it usually happens with many of the designs, its price is a little excessive: 12.000 dollars (7.600 euros, approximately), but in its favor it must be said that it is made entirely by hand.
Vía: Decorate today