Surely at home you have many Plastic bottles to recycle or throw them away, so today we propose a solution to transform into birds those containers that we do not want.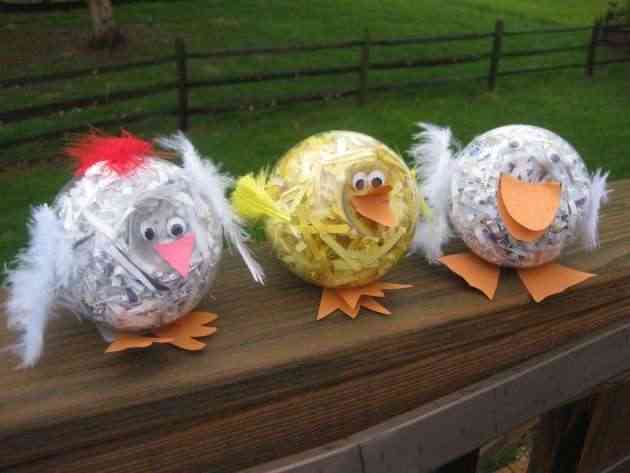 The activity is ideal to perform with children, creating beautiful and original ornaments. These items can be an option to decorate children's environments or events for children.
In this case we will make a great chicken, but we can make the animal that we like the most. The materials what we will need are:
Plastic or glass bottle

Colored paper

Construction paper

Scissors

Sticking

Eyes with movement

Feathers
The first thing we will do is cut out the colored paper into strips, then with these we will completely fill the bottle and we will put the lid on it - if you have one -
Now with the construction paper we will make the beak and the legs, to later adhere them as we see in the photo. Finally we stick the feathers like wings and the crest, if we want to make a rooster too. We can also make the peak, legs and crest of cardboard or cardboard.
To finish we hit the eyes that we can make them simple or with movement. If you want to do it with movement we can cut two circles on white cardboard, add a small button in black and then stick a small plastic on top of them. The plastic can be obtained from some container of pills, we cut the plastic and we use it for the eyes of the chick and voilà we already have a great children's ornament.
You can make a set of chicks, it will be very funny and striking.