If you thought you had already seen everything in terms of decoration and furniture restoration, today we propose to surprise you with the creations of TrastoStore that we discovered yesterday in your presentation event. It is a new concept that restores your furniture based on the combination of colors and the use of decoupage technique, and others, on all kinds of decorative elements.
Who is behind Trastostore?
Aurora Amat and Aurora Baena (mother and daughter) propose us to "depress" the furniture we have stored, those we find by street markets or even on the street about to become garbage.
With their complex of "traperas" with glamor, they have created this new concept that they make available to the interested public in three different ways:
Realization of «disturbances» on request to renovate some decorative object based on the range of colors and style that the client requests. Aurora mother said that sometimes customers show them where they want to add a "deranged" item or even who wants to insert a piece of cloth from a coat or old dress from which they want to keep a memory.
It also has «Upsets» ready to buy that you can see on your website or your showroom as lamps, armchairs, chairs, frames, tables ... Finally, to organize events, it has a service of furniture rental and creation of spaces as shop windows.
Youth, experience and creativity are us, mother and daughter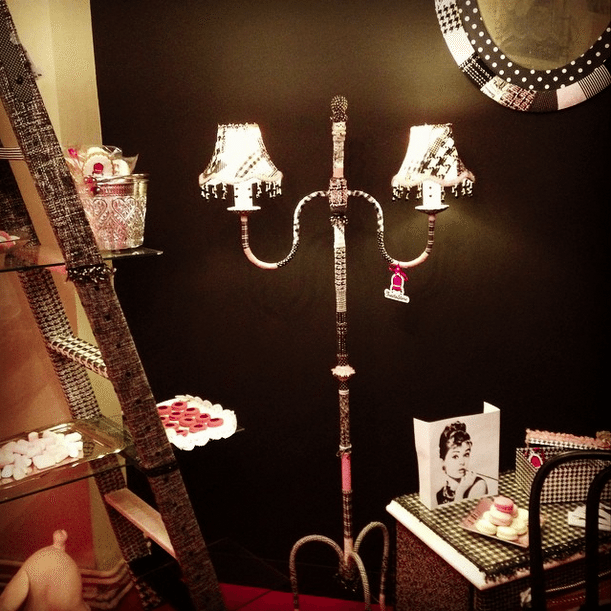 The art of decoupage led to the restoration of furniture
Aurora mother, in charge of the restoration projects, commented the work behind each piece. For example, the lamps are completely removed to clean and treat them against rust, they change all the wiring and light bulbs, and finally, we proceed to the application of fabrics, papers and beads combined. They are works that with their drying processes take several weeks of dedication.
He also told us that the antique furniture and vintage style They are the ones that inspire you the most to make your pieces, even if they have a broken leg and the restoration costs more time than expected.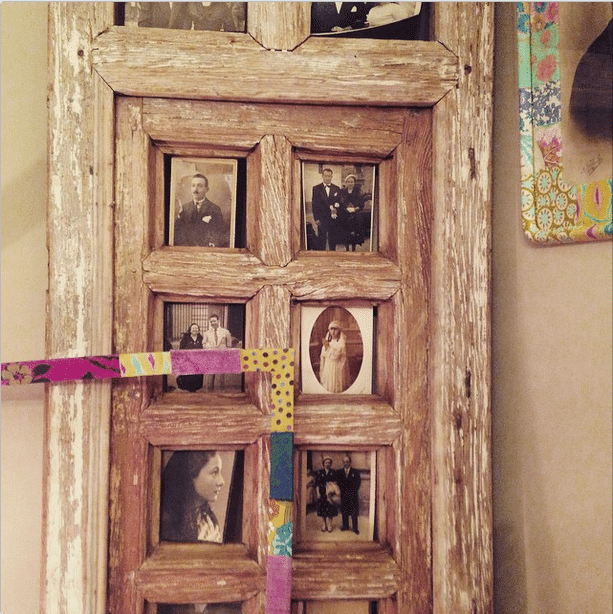 What do you think of these "upsets" that I photographed in your showroom in Madrid yesterday? If you want to see more you just have to go through their website www.trastostore.com where you will see incredible pieces like their chandeliers full of colorful, unique and customizable details, their headboards, tables, chairs and other salvaged furniture.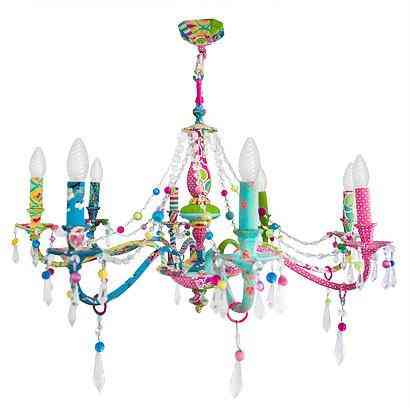 How is decoupage done?
Many of you have asked us about this technique and its application in furniture and other crafts. Therefore, we show you this short YouTube tutorial with which you can start. Of course, start with small pieces of little value such as a picture frame, and then expand according to the practice.
We hope it will help you and encourage you to customize your own furniture! And if you do not have time and prefer to go to professionals, do not forget what we have told you about Trastostore. No doubt you can see that they have been working for years combination of fabrics, papers and furniture restoration Well, the results are really impressive.