Autumn arrives and, with it, the time to make general cleaning at home and also in the kitchen. And, although these tasks are necessary, it is important to maintain cleanliness every day. Today we tell you some tricks for you to get clean the appliances Without too much effort and manage to keep them longer as the first day.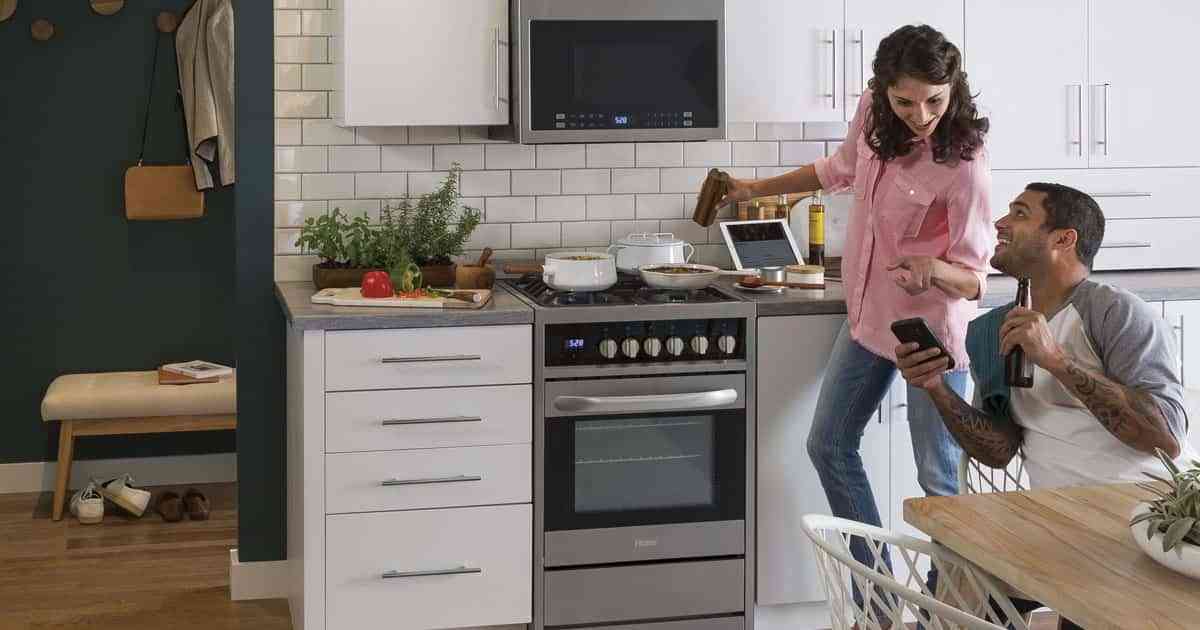 We could not live without appliances. Can you imagine what your life would be like without a washing machine or without a fridge? Surely not. As well, so that they last you a long time and work perfectly it is necessary to clean the appliances with certain frequency. Here are some tips that will come in handy.
The fridge, the washing machine, the oven, the dishwasher ... There are many appliances that we use every day. Keep them clean and in good condition It is essential to obtain the best results from them, as well as so that they do not spoil at the first moment of change.
Clean household appliances frequently
When it comes to keeping the most important appliances in perfect condition, the key is in clean them constantly, if not after each use, yes quite often. Otherwise the dirt will accumulate little by little, and it will cost much more to clean them later. Not to mention that they will work worse.
In the case of the refrigerator, for example, it is convenient keep the interior clean, eliminating any food or liquid that can be spilled so that bacteria do not proliferate and food can be contaminated. That's why you'll have to clean the interior with a solution of soapy water and a cloth.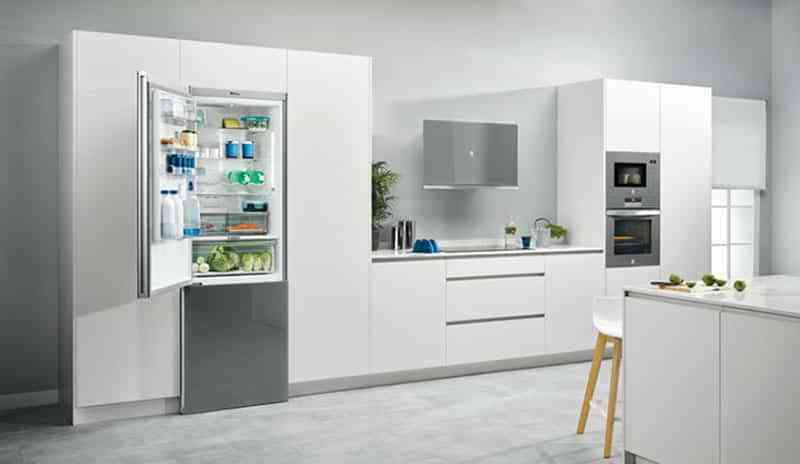 To keep it from getting dirty, remember Keep all food in tightly closed containers. In addition, and given that most refrigerators today have technology no frostIf you do not keep everything tightly closed, the food will dry and will not be kept in perfect condition.
On the other hand, it is best to observe certain guidelines when it comes to use the fridge. Never put hot food or overload the refrigerator. There must be good air circulation inside, so you should not stick food to the walls or between them.
The dishwasher needs constant maintenance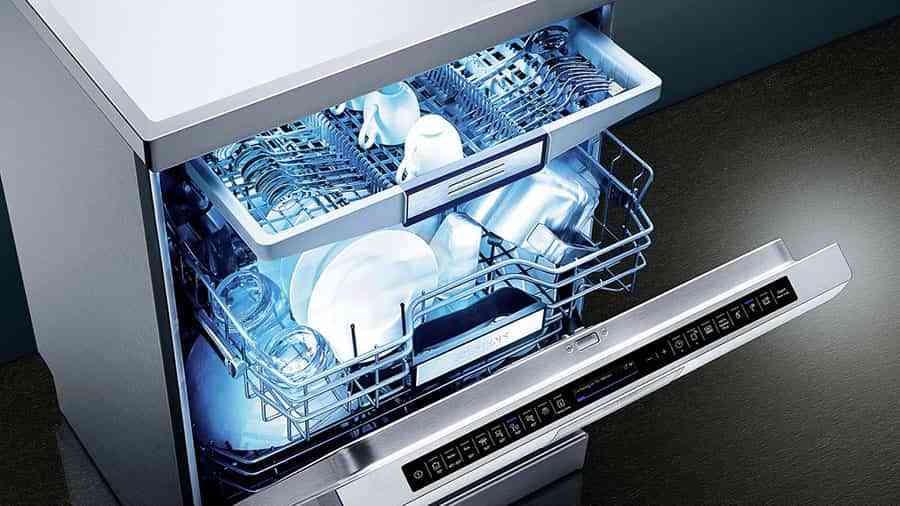 It is one of the most used appliances. In fact, it is normal for a family of three or four members to have to put it once a day. In any case, this gesture not only saves us the effort of washing the dishes, but also implies a significant water savings.
To work properly for many years, you will have to clean it periodically. Once or twice a week, a cloth with detergent passes through the frame of the door and the rubbers inside. You will also have to disassemble and scrub the filter and the blades.
Once a month it is advisable to thoroughly clean the dishwasher and the ducts. There are products on the market to do it, although you can also opt for more natural and ecological methods. A recipe is to program a long wash at maximum temperature with the appliance empty and without detergent. When the washing has started, open the door and pour a glass of vinegar inside. Then close it and let it finish washing. Ready!
The washing machine, always ready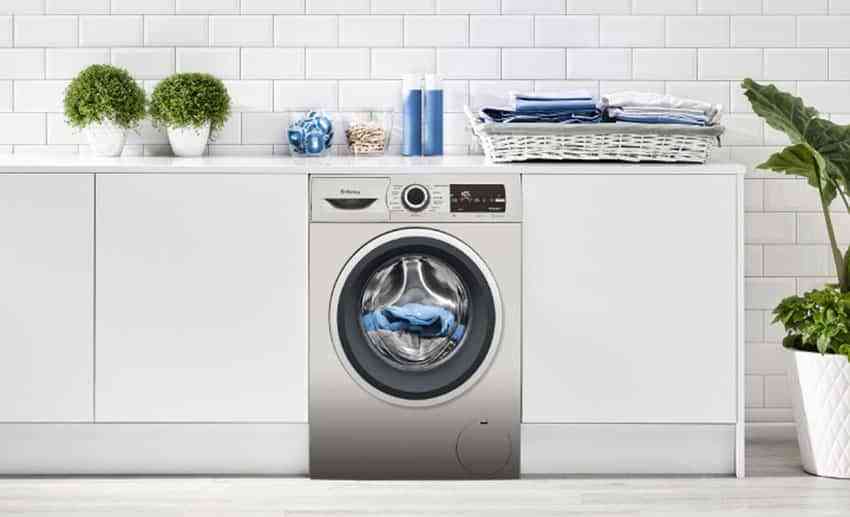 When cleaning appliances, the washing machine is one of the most attention. The main enemy of the washing machine, and what deteriorates it the most, is the humidity that accumulates inside. Therefore, it is crucial to clean and dry the door gum, in which the water accumulates. If you do not, the rubber will be irreparably damaged.
You can also leave the door open for the drum to dry. And, of course, you should remove and clean the filter frequently with hot water and soap.
Oven without trace of grease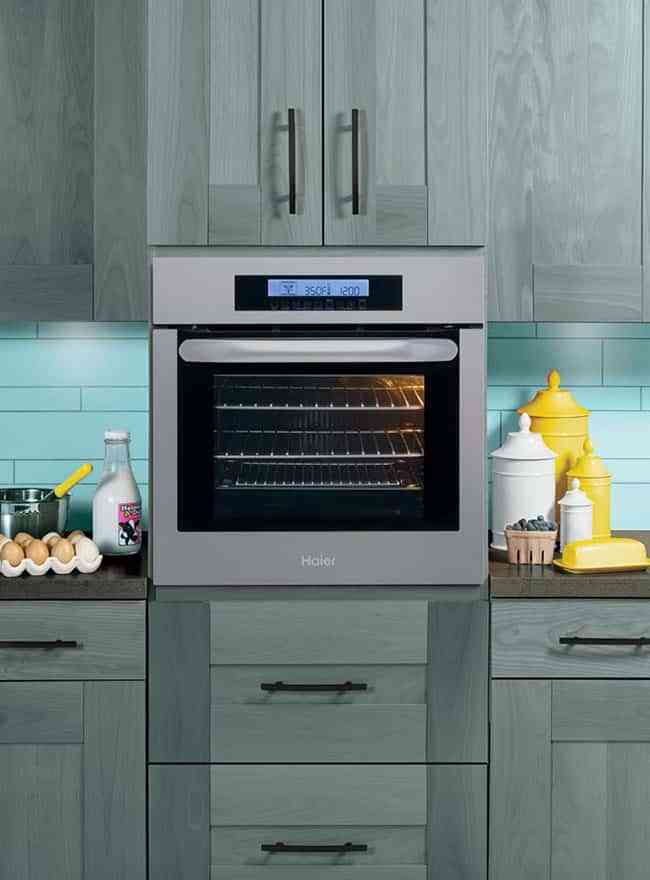 The cleaning of the oven is a tricky topic, since this appliance is not easy to keep clean. Fat accumulates and it is difficult to eliminate from the inside.
If your oven is relatively modern, it may be equipped with pyrolysis. Is about a self-cleaning function by which the interior of the furnace reaches a high temperature that disintegrates grease and dirt. This process is effective but you must know that it consumes a considerable amount of energy.
In any case, if your oven does not have this self-cleaning function, you will have to clean it yourself. Although the market offers products that claim to work miracles against fat, the best is employ natural ingredients that are less polluting and obtain similar results.
A recipe that is quite effective is to spray the walls of the oven with a solution of water and vinegar. Or make a paste with water, vinegar and sodium bicarbonate and let it act for several hours before removing and rinsing. These procedures will help you to eliminate the grease inside the oven, although it is best to clean it frequently so that dirt does not accumulate. The trays and grids are scrubbed with hot water and detergent.