Everything influences the time of the decoration of a space, the distribution, the color, the furniture ... You have to know how to position and orient each object to obtain a good luminosity, learn to combine them.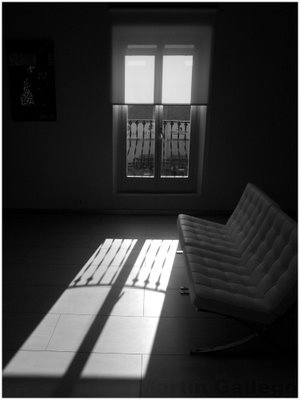 Glass panels: Replace an opening with a glass panel, both in the facade and in the interior, in this way you guarantee a better distribution of light without forgetting any corner.
Rack: An elegant way to get light to areas of low natural light, such as kitchens. You just have to take advantage of them for a breakfast area or support surface.
Light chimneys: With the creation of a system of mirrors, light can be brought to dark spaces. To install these systems the area should be near a terrace or the roof of the house.
Without obstacles: It releases the light inputs of large and tall elements that prevent light from flowing freely. The curtains should be light and should only dim the light, preferably in light tones.
Distribution: Very large or very tall items such as bookcases, cupboards, and the like should rest against the wall, leaving the auxiliary and lighter spaces and functions separate within a room.
"Invisible" furniture: Are those elements that go unnoticed against a wall, as if it were a chameleon, and also act as reflectors of light.
Clear tones: It is well known that these reflect the light better, while the intense ones absorb it. Learn to choose neutral tones for walls, floors and ceilings.
Prints: Use fine stripes and small general motives in pastel shades that do not distort light. Reserve strong colors and large drawings for cushions and accessories.
Textures: It uses natural fibers such as cotton, silk or linen, in addition to giving freshness they provide a smooth texture, which reflects a lot of light.