How many of us have wanted or want to live in a loft? :-) A great loft with perfect finishes and exquisite decoration ... but since we can not do it here, some tricks and tips that will make our space a wider place.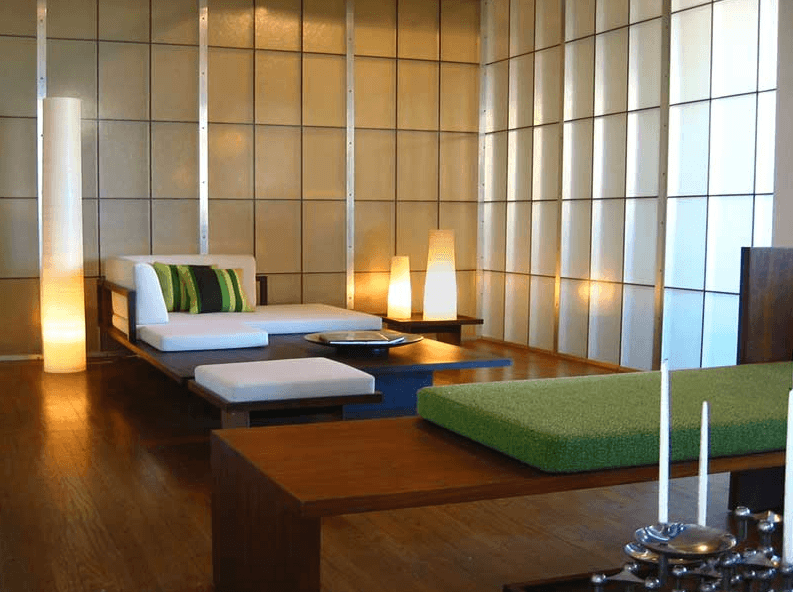 These tips will serve us for any small floor, but above all they are for open spaces and high ceilings ... I can even apply them to my studio.
1. The floor lamps are ideal to decorate, as with continue to save on purchases of hanging lamps that are more expensive and sometimes not illuminate what is necessary. With the standing, in addition, we will save space by being more stylized.
2. The mirrors are perfect expanders visuals of space. The loft-style homes lend themselves perfectly to the use of full-length mirrors.
3. A sofa bed, we always say it, it is a piece of furniture that will help to save a lot of space when visitors arrive home. For example in my home there is a bed which I decorate as if it were a sofa with big cushions.
4. The use of versatile furniture, that they fulfill different functions, they will help us enormously in saving space. For example lift tables.
5. Light colors they will undoubtedly increase the sense of visual space, of amplitude and do not need much budget. White and pastel shades will be our best friends. To combine try to not be more than three tones to not saturate the eye.
6. Finally remember that every centimeter counts, if we only shower to install a bathtub ... if we do not use the bedside table so that we can put one ... let's be practical.