Trykk It is a curious name chosen for a curious design. It is a wall that becomes a coat rack, yes, as you hear it. But it is not a wall to use but a wooden mural made up of several tables.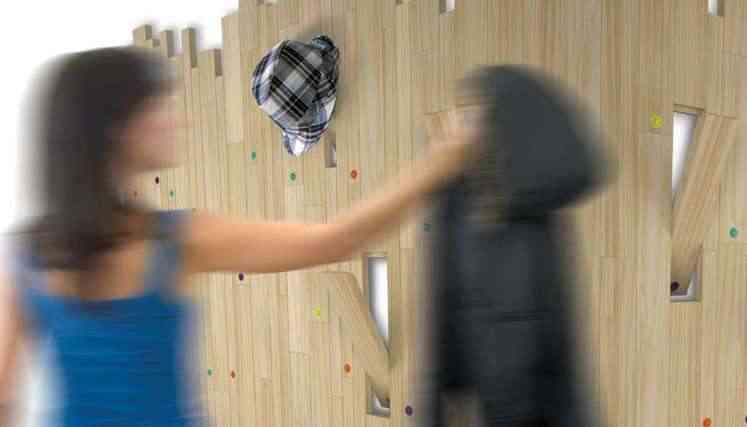 From its structure arise a small board that reclines to become hangers where we can hang our clothes, objects, bags, etc .... and you will ask: ok, how do we distinguish the tables that rest? Trying all? It is not necessary because they are already marked with colored circles in the lower part, where we must press to extract them.
It is a very youthful creation of Margarita Garcia Munzer y Jacob Jacobsen, the founders of the Tuyo Design studio that works between Spain and Norway, and was presented at Casa Pasarela 2009.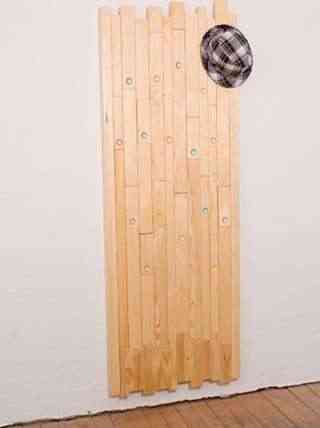 Further information: Yours design