The decoration in the home is qualified as an art which can take different forms and in turn you can use countless objects with which you can experiment to create other art forms with them.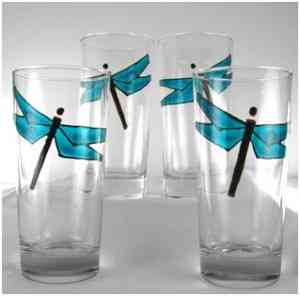 You can make many decorative pieces which come to serve as accessories for your home.
Today they will share a simple but very elegant idea with which they can easily decorate the bedroom of their children or bathrooms, for example.
What you need is the following.-
Transparent glass cup
Glass adherent paint
Piece of cardboard
Lacquer
Brushes
What you have to do is simple, just take the glass and clean it as much as you can so that it is free of impurities. Now only draw patterns of figures or shapes, you can help with the piece of cardboard to not get out of the edges of the drawing.
Now only apply the different colors in their respective patterns which you have done previously, such as butterflies, figures, flowers, etc.
Let it dry completely and then you can apply lacquer spray; With this the glass is ready to be placed anywhere in your home that you can think of.