Turquoise It is a color that awakens passions. And it is that, either you adore it or you hate it.
Its a color fresh that always contributes to the stay youthful brushstroke. A color, that regardless of the space in which you put it, will create an environment cheerful and with a lot of life.
It is a color that has been halfway between the blue and the green. Sometimes with more blue influence, sometimes with more green influence. It is precisely this characteristic that gives it the serenity own of the blue and at the same time of the characteristics invigorating of the green color.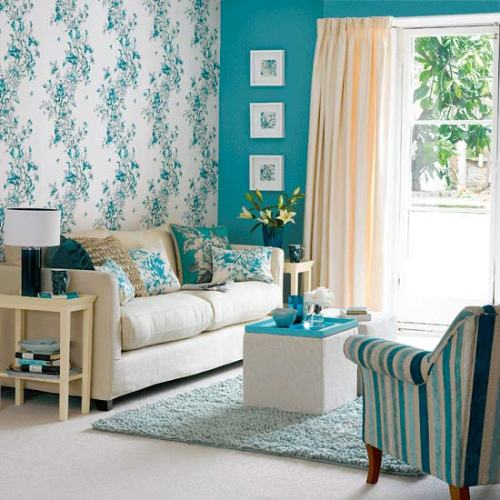 Used in interior decoration, turquoise:
- Generously offers prominence to furniture and decorative elements in brown tones and neutral colors.
- Combined with darker blues creates decorative spaces with a certain «navy» feel.
- Exercises as a perfect companion combined with red and pink.
- Used as a secondary color in the decoration will provide a "touch" somewhat feminine and delicate.
- Practically, it can be combined with any color: yellow, black, white, orange, gray ... The choice of colors to combine depends on the style what is to be achieved.
They are precisely the large number of combinations, facilities and alternatives offered, which makes the turquoise color is perfect for use in any space of the house.
On the other hand, the turquoise color is a bright color that in turn enhances the luminosity in any room. But, despite being a bright and lively color, it is able to inspire and evoke calm and tranquility.
In the end, regardless of the way in which it is used in decoration, it always leaves a pleasant sensation of freshness and invites peace, tranquility and well-being.
This year 2010 the company Pantone he has chosen it as the color of the year. Perhaps this is the reason why it has been very present in the decoration or maybe it is on its own merits ... Although, despite the fashions passing, it seems that the turquoise color still has a lot to say.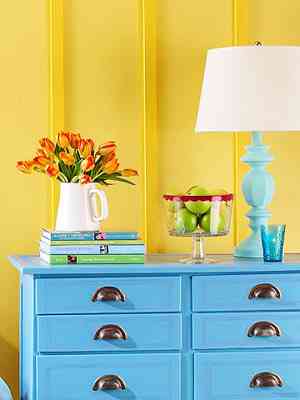 And you, do you dare to decorate with turquoise? or are you one of those who hate it?