In this article we show you different types of bookstores to decorate your house: a source of knowledge that can not out of tune with space. Read these ideas.
One of the spaces that they can never miss in any house is a bookstore. Now, it is not necessary a defined space for it, that will depend on your possibilities. The important thing is that -either where- the bookstore is well decorated and in harmony with the rest of the furniture.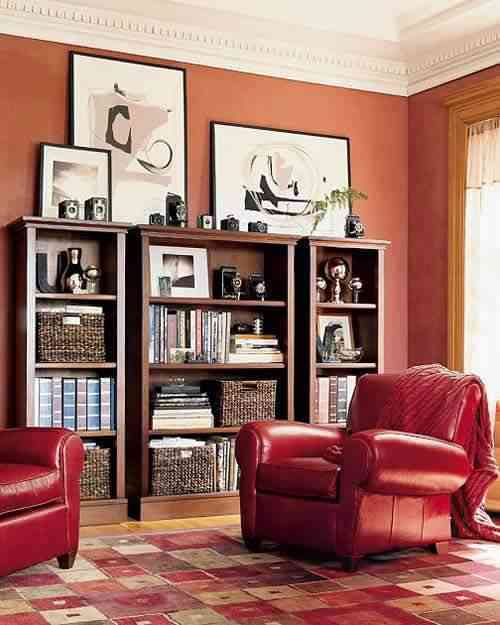 Books outside a bookstore will always be watered and will give feeling of disorder. In addition, if you are really a lover of books you will know how important it is to keep them protected and, definitely, their safe area is the bookstores.
Can not find what to do with your books?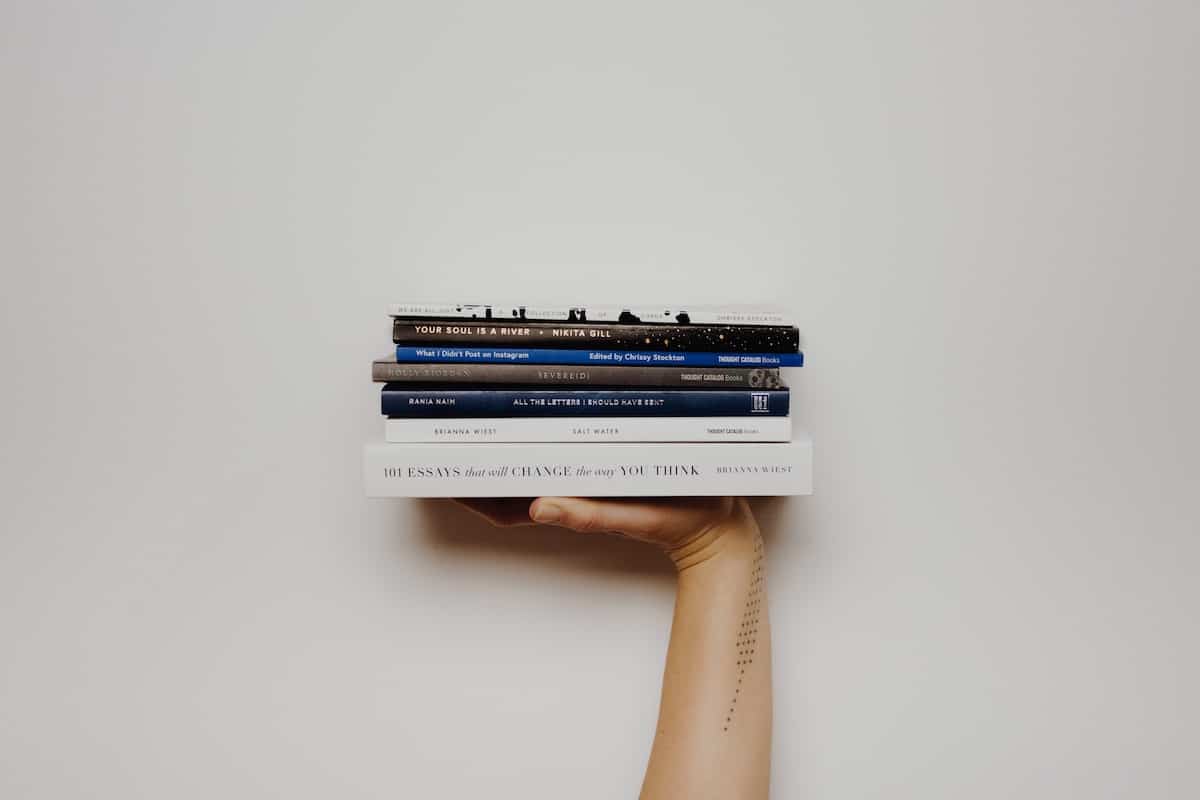 In any furniture store you can get some type of bookstores, with Racks and in different dimensions and styles. It's just a matter of knowing the types of bookstores to decorate your home and which one suits your personal tastes best and the style of your house.
Types of bookstores to decorate your house
We go with the brainstorming.
Modular libraries
They are perhaps the best known. To place a library of these characteristics is fundamentally necessary to know the space that we can occupy. The low libraries in general they are ideal for receivers and livings. In environments broad a low bookstore It serves very well for separate two spaces; In reduced environments It can be placed behind a chair and take advantage of the library as additional space to store any object.
You can buy loose modules in some establishments (such as Ikea, for example) and go building your library to your liking and according to your needs.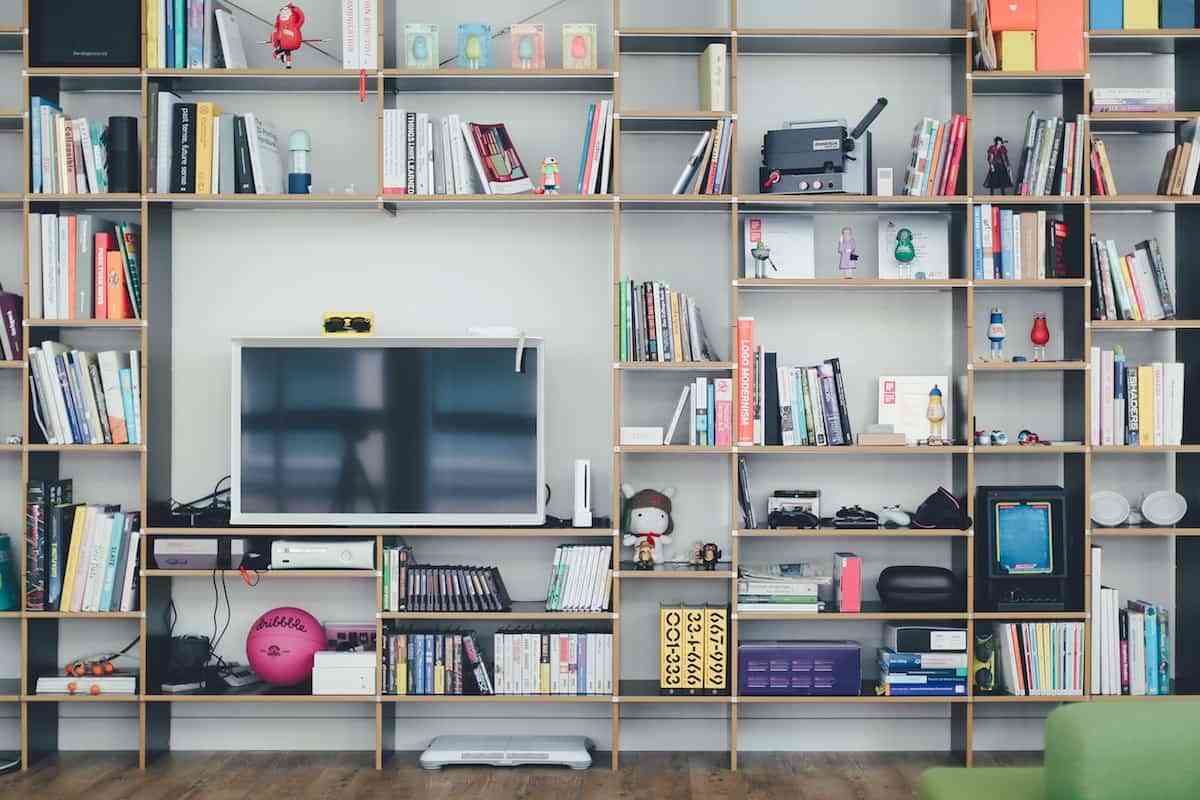 Built-in bookcases
Among the types of bookstores to decorate your house, the built-in bookcases They are usually very good at wasted spaces or in some small areas of the house In this case, the important thing of the furniture beyond the shelf for store books It's a good sofa or chair, where we can rest and rest when we choose a book, of course the ideal company is a good one lighting source, whether it is a large window behind or a good floor lamp, depending on the style of the house, if it is a bit more classical, it should be a more classic lamp, instead if the library furniture is modern and its armchairs they are also ideal is a good lamp that can be made of iron or cane.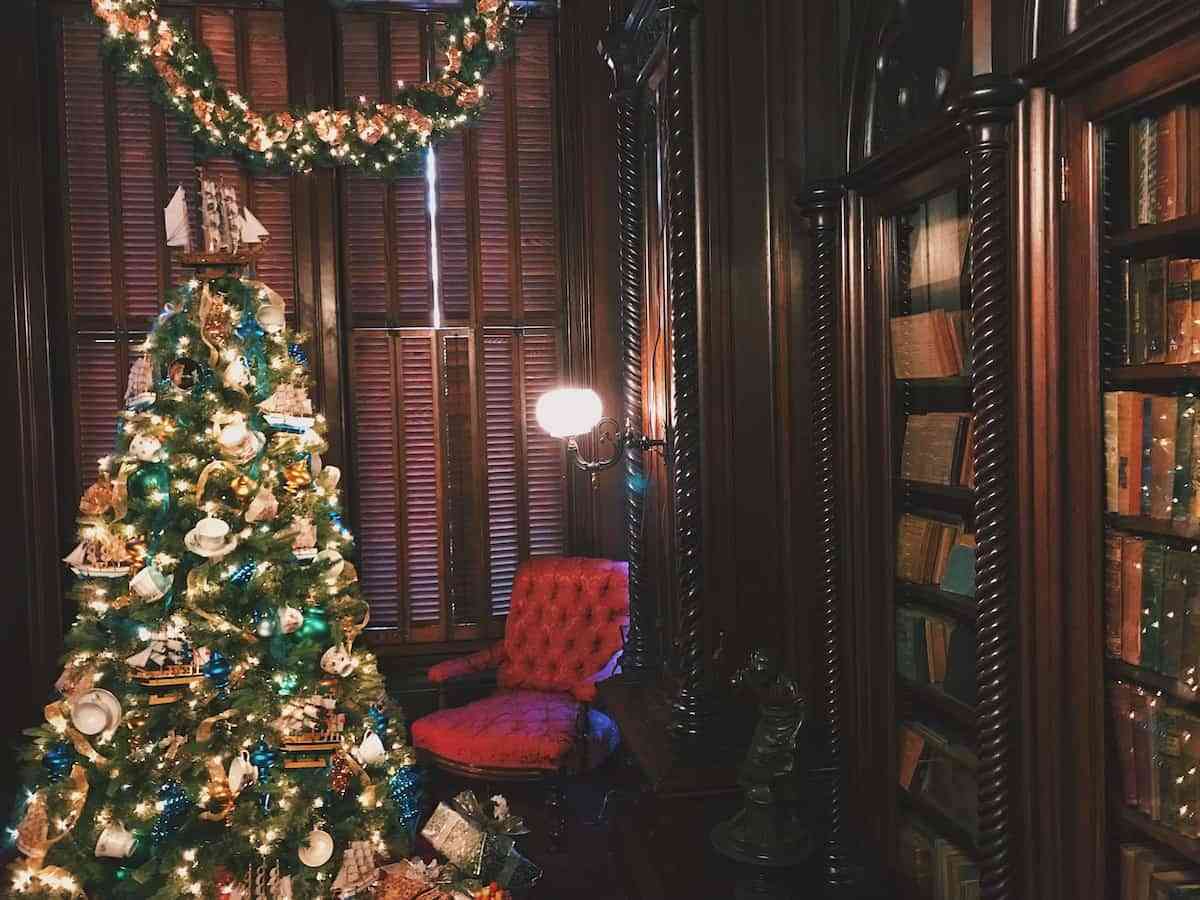 If you have a small space, which does not give you anything else you need more, it is always ideal to convert it into a bookstore. You do not need much depth to build one.
In my case, I have this type of bookstore to decorate the house and it has been phenomenal. It has served us to give life and use to several walls that we had died of laughter and that now serve us as a showcase and library. If you have the option to include them in any arrangement you make at home, it is highly recommended. You can do them to your liking from the start.
Ours is cleaner than the previous photos. All white. You see more of this style:
Although we also have the books combined with ornaments, photos, memories. Give for everything.
Look how cool this bookcase -not that big- built into a much wider wall. Combine the minimalist style with a lot of nice things that, however, do not clash.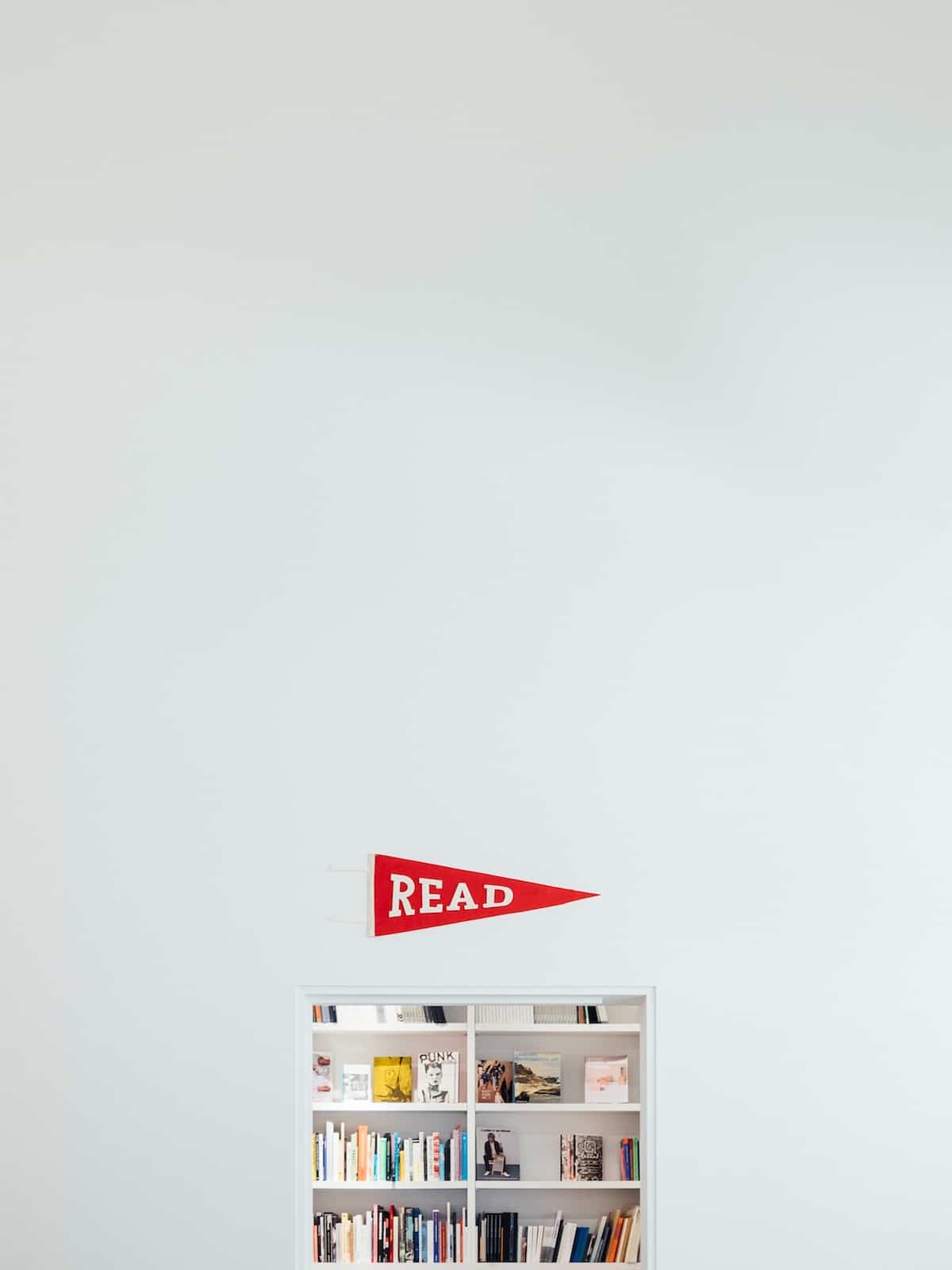 Lifelong shelving
It is perhaps among the most common types of bookstores to decorate your home. It is the first thing that comes to mind when we think about organizing a library at home. You can buy shelves in furniture stores. Although a good trick is to do it in a market or store vintage and restore it yourself. You will find much more beautiful pieces that will bring much more personality to your spaces. When you are going to do it, read our article about how to restore furniture with color. You can put the shelf you want completely to your liking and make it according to the decoration of your house.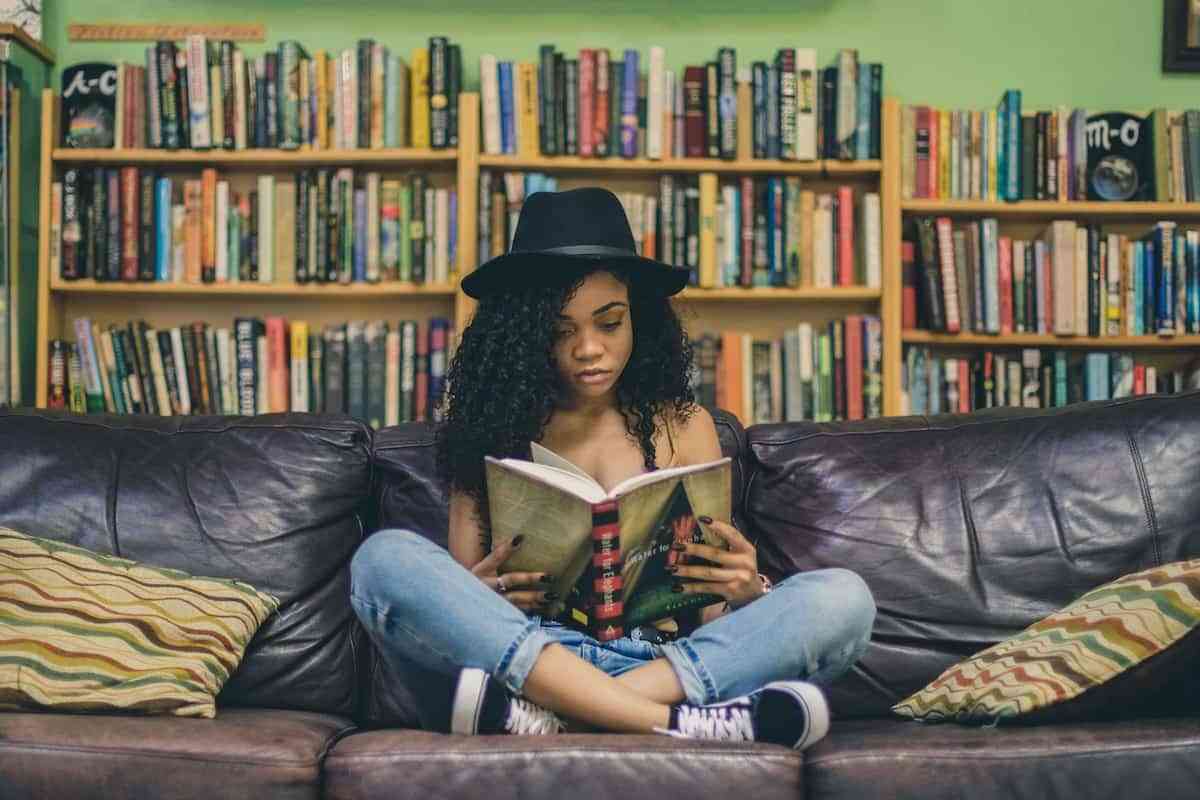 Look how beautiful this restored piece of furniture at the back of the room in the photo. It is one of the types of bookstore to decorate your house perfect. It invites you to read and it shows that it has been restored to go perfectly with the rest of the house. Suggest harmony, order and even invite you to sit down and read in the fall.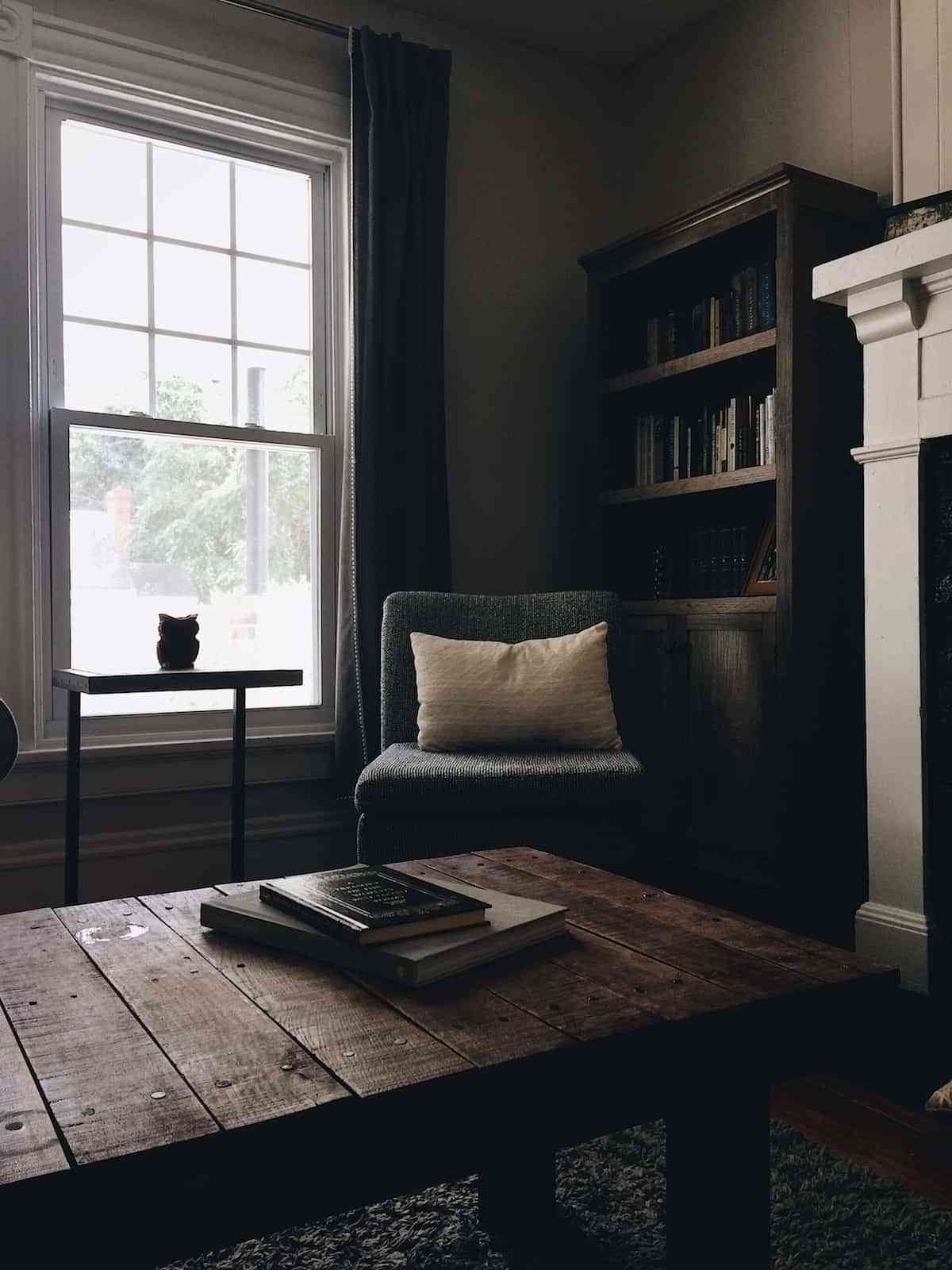 The book store
What more than a bookstore at home, could you say that you live in a bookstore? Copy this idea we have found from an alternative library and turn your apartment into a bookstore home.
Dedicate the corridors and walls to the books, if you prefer, and leave a space for your bed. It seems crazy but the result could be very interesting. Even more considering the limited spaces in which we now live in the center of the cities.
For the smallest of the house
We did not want to leave out these types of bookstores to decorate your house to the little ones of the house. It is nice and important for children to become familiar with reading from a young age so they can grab the gustico. Every time there are books for cooler children but of course, it is difficult to organize a suitable and accessible place for them at home. Therefore, we bring that idea we have found. It is a bookstore that you can make yourself with pallets or woods. It is perfectly at your height and poses no danger other than to engage in a host of wonderful stories.
If you prefer you can also paint, to the child's taste, this type of furniture to make it fit more with your space.
What do you think of these bookstore ideas at home? Reading is very important and deserves to have an adequate and comfortable space. Even if you're not a book lover, putting on a cool bookstore can be a nice project that brings you closer to this enriching activity.