For all those people who have some old clog and do not know what to do with it, today we present a magnificent suggestion that will provide our rooms with that original touch we are looking for.
The idea is to make a curious vase using a wooden clog. So you already know if your decoration is original, curious and attractive sure, that this vase, you will love it. The materials that we must use are:
A wooden clog

Flower painting

Lija

Painting

Waterproofing paint

A hook to hang
The first thing we will do is to sandpaper the wooden clog well, then clean it with a cloth so as not to leave traces of sawdust. Now we will fill the interior, of the same, with waterproofing paint so, in this way, the wood will hold the water when we locate the flowers.
Then paint the clog of the color that you like and go well with the rest of the decoration. Think carefully where you want to locate it, if it will be on any surface, on the wall or outside of your home. Remember that if you are going to use it outdoors, the paint we use must be resistant to water and atmospheric agents.
Once dry, we will re-sand it so we will soften the surface, but this time use a fine-grained sandpaper. After sanding, clean it and apply another coat of paint. Let dry and place the hook to hang-this is optional- This hook will put on the heel of the clog and ready to hang!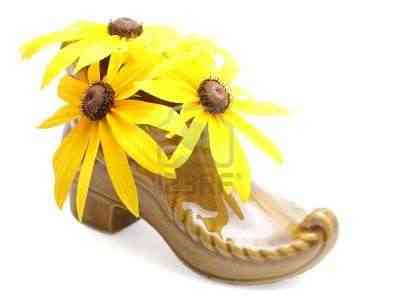 Photo via: 123rf.com