The plant dispositions in internal character generally they are destined for the lovers of the gardening and those users that from an architectonic level promote their development by means of the creation of interior gardens or facilitating the possibility of differentiated spaces inside the house with direct incursion into the rest of the spaces, embedded in these or associated with them.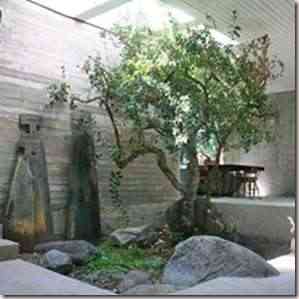 However modern decoration and avant-garde gardening can transform these concepts and deliver remarkable creations, in a simple and elegant way, the implementation of some species particularly favors a remarkable improvement in air quality and meets a natural requirement of the human being in his permanent contact with green spaces, relaxing and predisposing our mood, ideal solutions for work and commercial spaces.
El vertical cultivation is one of these alternatives, its development is due to the hydroponics and an intelligent conformation, by means of light plastic panels and pipes, the root systems are immersed in a liquid with nutrients ideal for the development of the species without the need to use land or take care of moisture.
Through this technique the plants do not occupy space but become true green walls, provided with a wonderful color and a remarkable biological capacity, which can even absorb electromagnetic pollution from computers and appliances something that happens with ferns.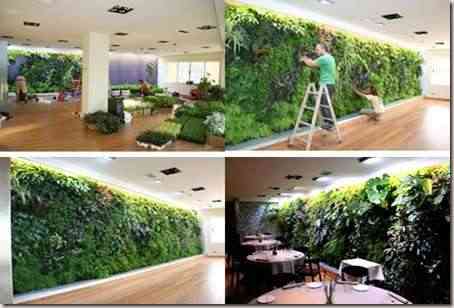 Gren Work is a company that is dedicated to this type of conformations and not only presents them in large areas of work or business, but also in the domestic field using the designs of its creators, Lisa Wacklin and Per Berglund.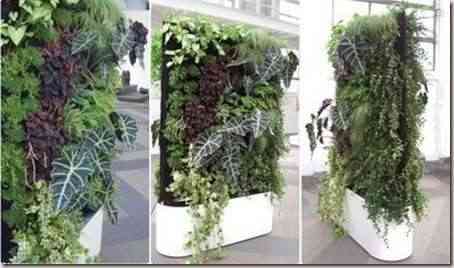 Regarding the creations architecturally predisposed, the realization may vary, being the construction that has a central garden the most successful, mainly for its landscape capacity, offering us in any place of our house a place of preference to observe the beautiful conformations of our garden.