Decorate corridors It is not a task to take lightly, but a remarkable possibility to express in a space of great potential our aesthetic concepts and desires in a framework of wonderful development where our dispositions creations and dispositions will be reduced in style and overall functionality.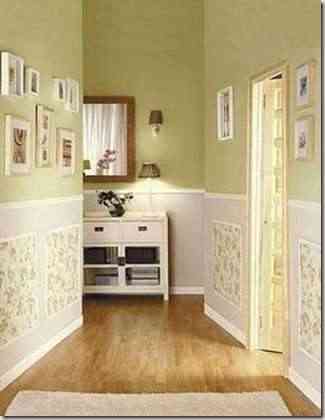 That is why we will mark or we will define some tips or potentially decorative elements that will allow us embellish and develop the capacity of a space that is not more than a letter of presentation of our perception of aesthetics
The main problem we will find at decorate a hall are their dimensions by their own definition, these will condition the furniture to dispose and predispose to the implementation of certain ornamental and functional objects, there will begin our first battle, find the furniture according to the space and determine depending on our tastes and tendencies apply, those who deliver a better game.
To begin we must define what your application will be, since a corridor can become a zone of stay, obviously not permanent but with particular forms and representations only to this, or a letter of introduction from the spaces that will develop contiguously.
The corridor can also be a place to arrange the storage of all those elements that could fall to the detriment of the rest of our spaces, for this we can present a modular furniture adapted to the creational morphology of the corridor.
Playing with perception is something that we must necessarily achieve if we refer to a extensive hall, we will achieve this in several ways, one of them is to play with the luminosity, applying luminaires in a intelligent and taking care of the development of lights and shadows, the paintings in sequential character, telling a story or representing the artists of our taste can give a particular personality to the place.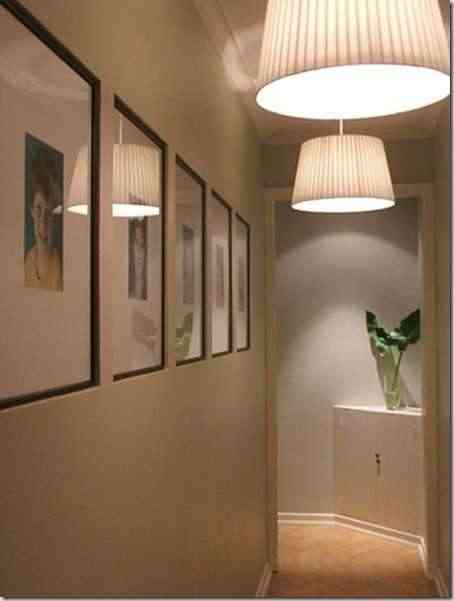 Sequential ornaments are also feasible delivering a pleasant development, we refer to pots, or containers that are repeated in their conformation, arranged with pebbles and adorned with reeds or rushes such as dyed foxtail, mats and graphics endowments will continue the development of the environment.
If we look for furniture, the Modular elements are logical elements to be, in its preparation we find great creators who implement with a subtle fineness pieces that do not represent an object of admiration since the space does not predispose it but they can sponsor software for beautiful ornaments.
If we intend to expand the dimensions of the environment, apply mirrors in a single sector and decorate with vertical lines are some of the recipes to modify the perception and generate a concept of a wider and more pleasant space.