What better agenda than one that is before our eyes almost permanently. It may be that I exaggerate a little but how many times a day do we look at the wall clock in the kitchen or in the living room? Many, is not it? Well that's precisely where our agenda will be, in the dial of the clock.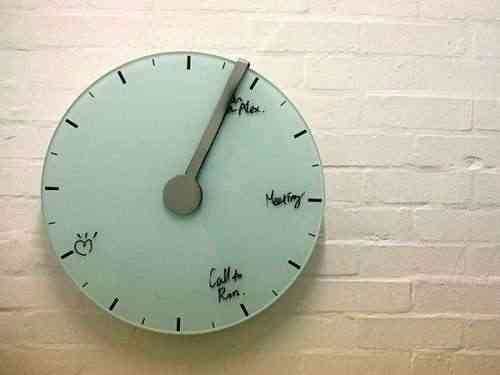 His name is Trace of time and it has been aptly designed byIl-Gu Cha. Its mechanism is as simple as any other, and we will mark the hours and minutes at a glance, but it happens that its sphere is a board on which we can see if we have an appointment or event pending in the next 12 hours.
The best of all is that as they go by our appointments will be erased because under the needle is incorporated a draft that will eliminate it in its path. problem? If you forget what you had to do, you will not be able to see it on the watch because it will be erased.
Vía: I can not believe…