Music can also inspire furniture and if not just look at this chair. It is called Sound Chair and is made of undulations that are not other than the wave forms that music makes.
Its creator is Matthew Plummer Fernandez and its form arose from the trace of a specific sound that he chose from a list of 700, rather from the representation in three dimensions (3D) of his time, frequency and volume. The díbujo that its waves formed resulted in this armchair created in polyethylene foam and sculpted with water under pressure.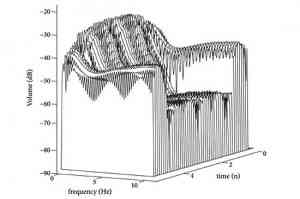 Its aesthetic beauty can not be denied, and it also seems comfortable, but the negative part is its price, exaggeratedly expensive: 7.280 dollars (6.173 €).
Further information: Matthew Plummer
Vía: Freshome