If we had to create categories to classify the sofas, one would undoubtedly be "strange" and in it we would include this model: Gobbalunga Sofa.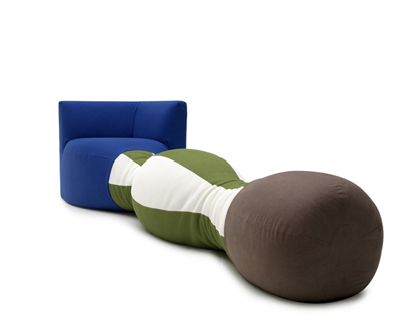 It is, indeed, strange and extravagant, but also very funny. It is undoubtedly unconventional and looks anything but a sofa.
The side chair is the only one that gives us a clue to his condition. It is a design Giovanni Levanti that can be transformed in a very simple way since the part of lines allows us its total mobility.
Stretch it, encógelo, rebuke it ... it's your choice, but to be able to do it you have to dare to buy it.
Further information: Giovanni Levanti
Via: Hometone