From the designer Ron Arad's comes this beautiful proposal of beautiful lines and eccentric shapes. A very curious sofa called Do-Lo-Rez whose design is the combination of the most modern technology, with the best contemporary design. Ron Arad's creates an exceptional piece, a versatile sofa made of polyurethane foam.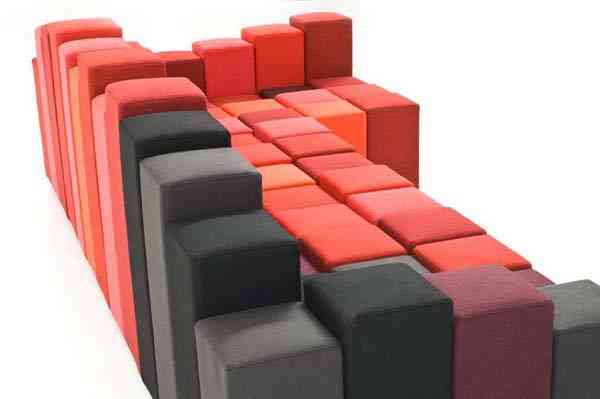 For our comfort, the thickness of the polyurethane varies, thus guaranteeing us a solid base and extremely comfortable seats. This great designer and architect is able to create an exceptional piece such as the Do-Lo-Rez sofa. In it we can find arranged cubes and rectangles of different and varied heights in rows. The whole set forms this beautiful sofa with modern lines.
But this is not all, in Do-Lo-Rez we will find all the pieces that our head wants to create. The reorganization of cubes and rectangles can be done at will, in such a way that if you are tired of your base configuration ... we can always change it.
Each cube and rectangle is made of a rigid foam that joins the platform. Each unit varies in height from 83cm to 27.5cm. So you already know if you want to make a particular composition with colors, mix them by creating and playing with Do-Lo-Rez!