The themed rooms are increasingly fashionable: princesses, tree houses, dinosaurs, cars ... and also pirates.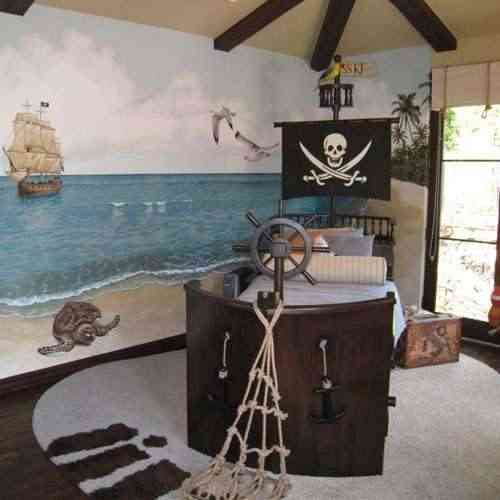 In the bed that we see in the image, the structure forms a pirate ship that almost seems really, with mast (which can be regulated at different heights) flag and rudder included that rotates 360 º. It is made of Australian pine and you can choose between three colors: deep red, navy blue and chocolate brown.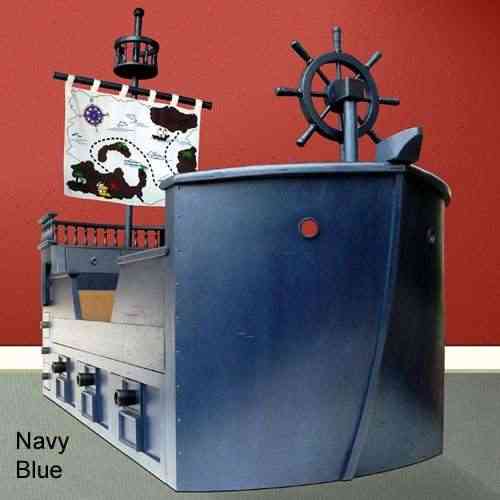 If we look at the photographs we see that at the bottom there are drawers to store clothes or toys, and windows, even windows with light to give more realism to the adventure of sailing the seas. In addition, the rest of the decoration should be in line with the bed, as we see in the image, but the boat would have no reason to be.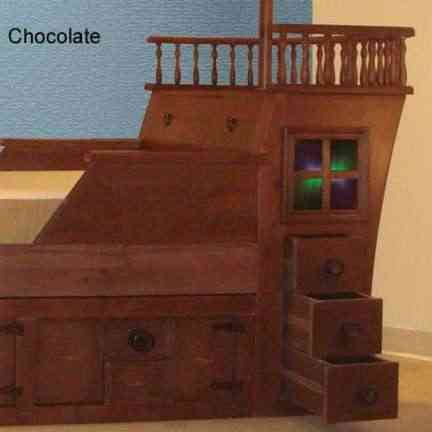 It is made to order and its price can be around 1.000 € to change.
Vía: Embelezzia