Its aesthetic perhaps reminds us of the most purely industrial era of the nineteenth century, but nevertheless this watch is totally current. Yes, designed with a bit of nostalgia and ingenuity. Its only components are, what seems to be an old bell, a bicycle chain, and the numbers that are embedded in it.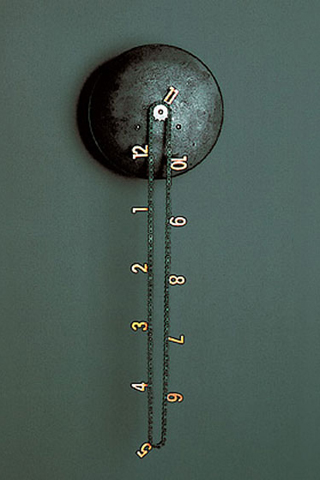 The machinery is inside the bell, a hemisphere also made of metal. The chain of the bicycle hangs from it and fits into small teeth that represent the central axis of the structure. Through them it goes turning and marking the hours. Of course, the medias and rooms will have to be calculated by eye, so I think that, more than useful is a decorative model.
Face decoration because the price is not exactly economic: 2.338 dollars, no shipping costs.
More information: Unica Home
Vía: I can not believe….