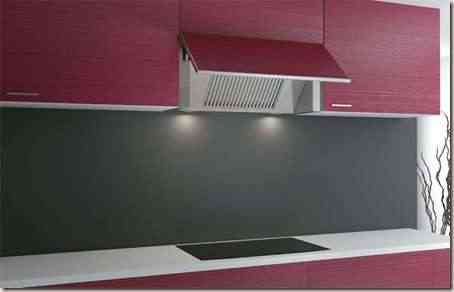 When we refer to the kitchens, we always emphasize the global construction of the space, so in this case we will focus on the annex of an accessory of elementary and highly decorative character, we refer to the kitchen hoods.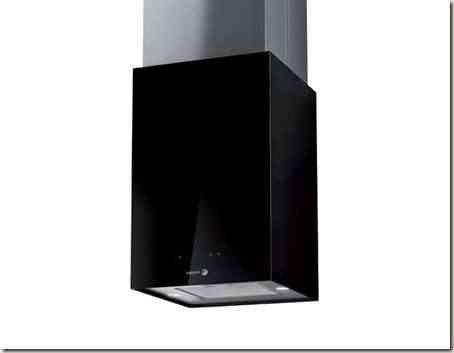 Although we detail its elementary character, they are not typical and traditional elements of the classic kitchens, in a not too distant time the so-called extractors were used to remove the bad kitchen odors, noisy and extremely unhygienic because the grease accumulated very easily in their pallets and were difficult to access, added to that as a decorative piece they left much to be desired and the alternatives were not very varied.

At present kitchen hoods allow to develop a completely new space, as an island in the middle of a dining room where we can cook without bad smells affecting the furniture or the environment, technology also took part in the making of these pieces and its conformation is developed in lightweight and highly manipulable materials what causes the appearance of high impact forms, in turn the filtering system evolved since not only odors are extracted, but we can have carbon filters or well air ionizers.
Among the companies that develop these products with greater success we find Fagor a classic in the development of kitchen hoods, Slim Box is one of its most famous and decorative models, it is characterized by having several morphologies all of a high decorative level, these are also attractive and aesthetically appropriate to any type of kitchen, find their greatest disposition in high-end spaces, since the bell incorporates a touch digital control with an LCD of 7 inches that we can incorporate into our counter.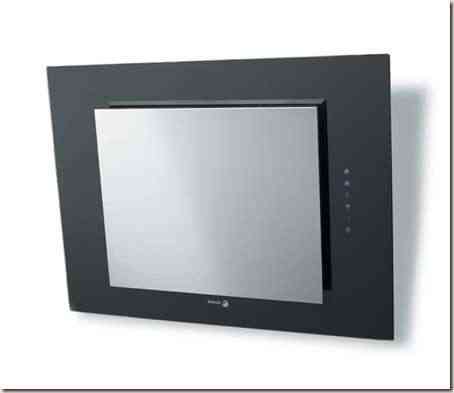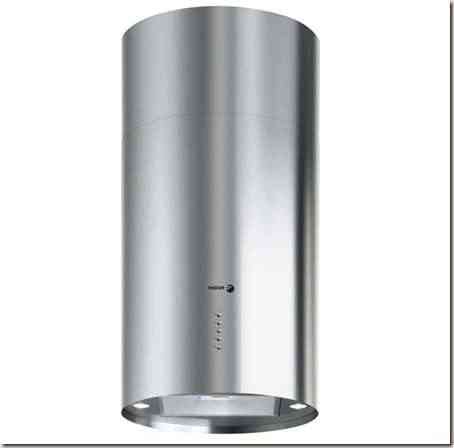 Another of the widely known manufacturers which has an incredible range of products is Pando, and this is demonstrated in its model Internal Air Flow, this is framed in the high avant-garde and allows develop kitchens in the form of islands, as it has an incredible absorption capacity in small spaces.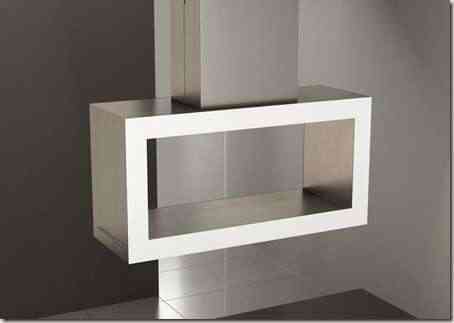 But if we look for innovation, Pando has a model called E-500 a fitting hood that allows us to completely hide our kitchen, converting a simple space into an environment of polyfunctionality it includes luminaires, electronic control and even heats plates.