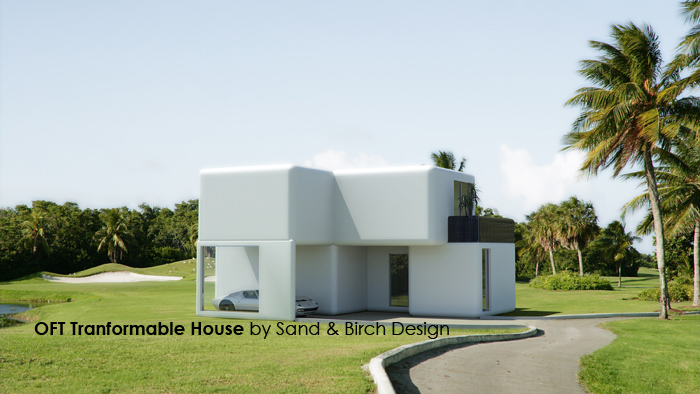 The vast majority of us have not had the good fortune to create our own house right from the start. Probably, if we had this opportunity the design, the size, the distribution ... we would have adapted it to our personal needs and tastes.
Acquiring a house is increasingly expensive, perhaps this is the reason why Prefabricated houses they are becoming more fashionable
There are all kinds and those who have land that allows it and the economic possibilities, of course, can place in it from the famous wooden houses ready to place, to modern and prefabricated houses with steel structures.
Today I will talk about OFT Transformable House of Sand & Birch, a house totally adaptable to the needs of the inhabitants of the house.
Its exterior design is straight and clean lines, a modern, futuristic design. Of this house, the versatility and the great amount of possibilities it offers is especially noticeable: it can be located in one place and later transferred to another and, also, it can be enlarged, taking into account the needs of its inhabitants, since adding or subtracting elements seems relatively simple.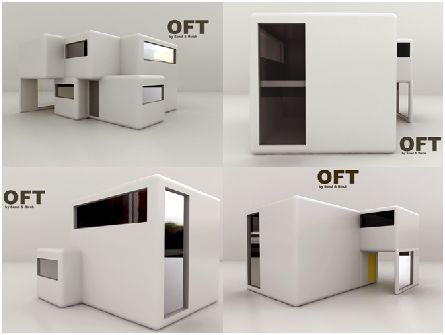 A priori, if you have the space to install it seems all advantages. Being able to decide the space and to a certain extent the design of our own house according to our own needs and tastes, is an advantage that would avoid many headaches and bring us many joys.
I can not give you an approximate figure of the price of these houses designed and manufactured by Sand & Birch but, in general, the prefabricated houses are quite cheaper than the houses built in the traditional way.
And you, what do you think of this type of houses?