We all know the Vintage style and the eclectic, but in today's article I would like to show you a couple of examples of houses that have been decorated with both styles. Taste and exclusivity without equal for a different environment.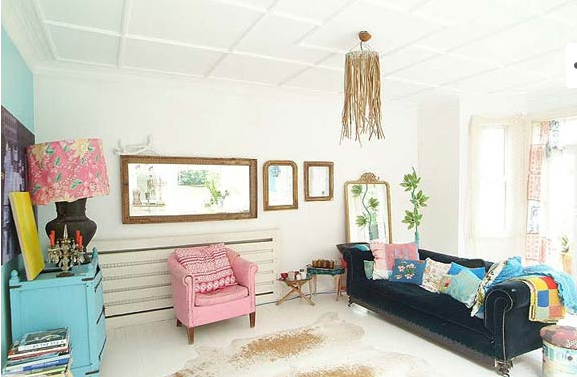 Inside the interior design, we can give name to a great variety of styles that adding will form the so-called eclectic style.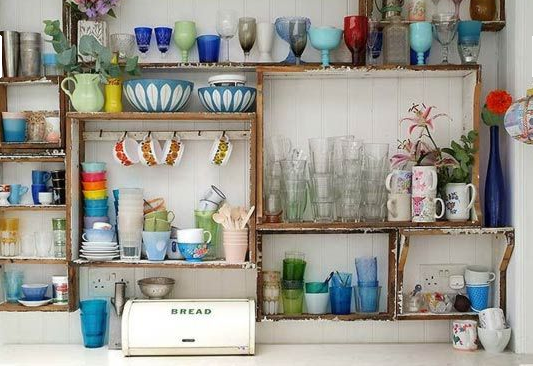 The main "secret" of a decoration is not overload, except in exceptions. The old and the modern unite giving total personality to each room of the house. Balancing both styles is what gives this house its own personality.
We see how the color and the Vintage shapes take center stage between walls. This style has been created from classic lines, printed fabrics and multiple textures. The furniture with aged finish gives that touch that we look for.
The total protagonists of this house will be flowers, occupying a first place in each room. Even stamped on curtains, on paper, quilts, tapestries or paintings; this faithful protagonist will also stand out in vases. The dried flowers will bring freshness to the environment.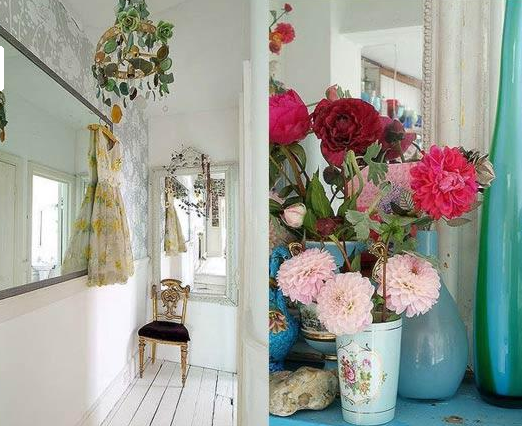 The lamps or luminaries that we find around the house are usually spider-like. Beautiful and beautiful light each room with great delicacy.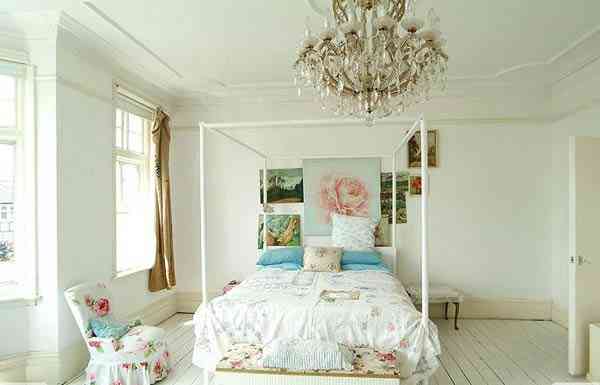 Both the kitchen and the dining room have a base in white. These two important rooms have natural light that provides even more lighting thanks to the base color.
A good detail in the room will be the different styles and lines of chairs that conjugate in the same space, just around the table. On the other hand the aged wooden furniture will bring a warm and different touch.
We can also visualize the patchwork technique in walls, blankets, carpets. The natural luminosity of this house, thanks to its large windows, is used strategically placing mirrors scattered throughout the rooms. To this is added the clear color of the floor and walls. Spectacular combination!