Space is not a problem if we know how to distribute it and that is what the French study has done H2O Arquitects with this loft of 60 m2. In that space they have divided six independent spaces and each of them with generous spaces to move around.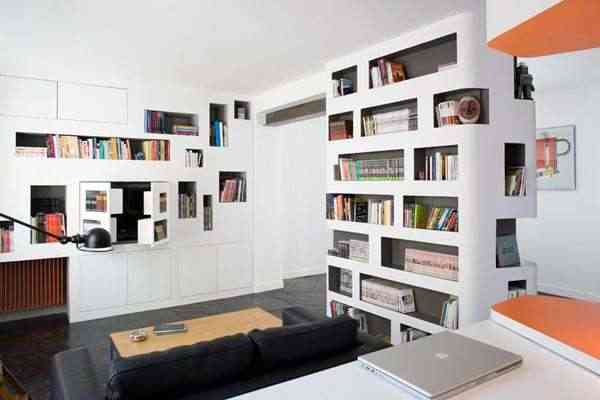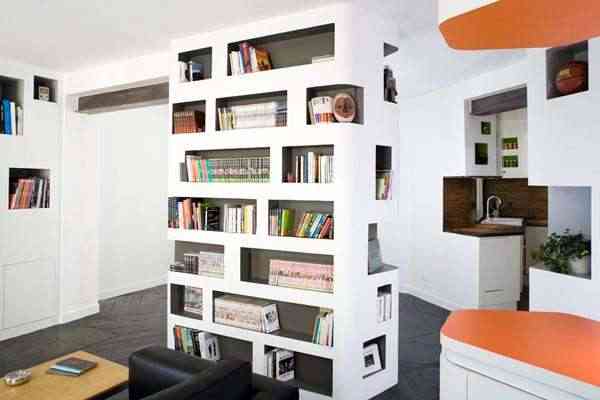 There are only two rooms closed, corresponding to the bedroom and the bathroom, and the rest of the space is distributed with small architectural divisions such as a bookstore that is in the middle of the room and divides the living room, dining room and kitchen all at once. .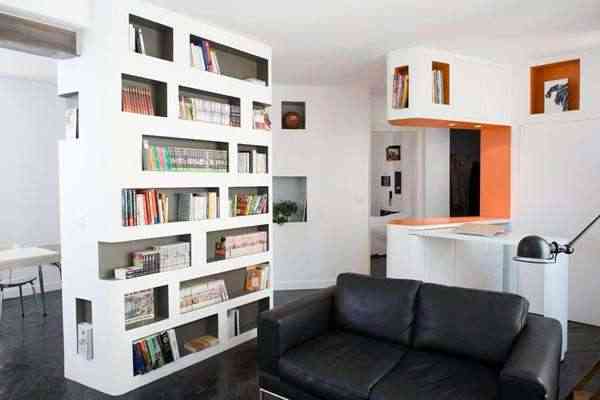 Another way to save space has been to eliminate almost all of the furniture and replace them with integrated shelves in the walls.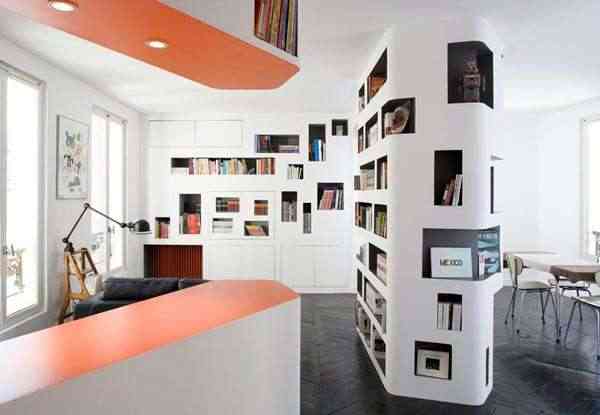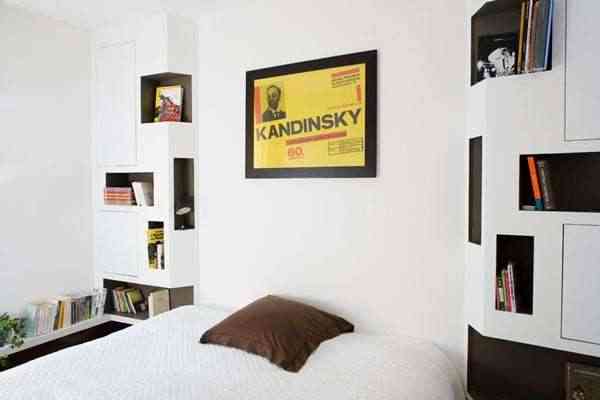 The same happens with the kitchen, whose table is a bar that in turn serves as the boundary between it and the living room. The only furniture that, a priori, we see in the image are the sofa, the dining table and the bed. There will be some more but with this we get an idea that spending on furniture has been minimal.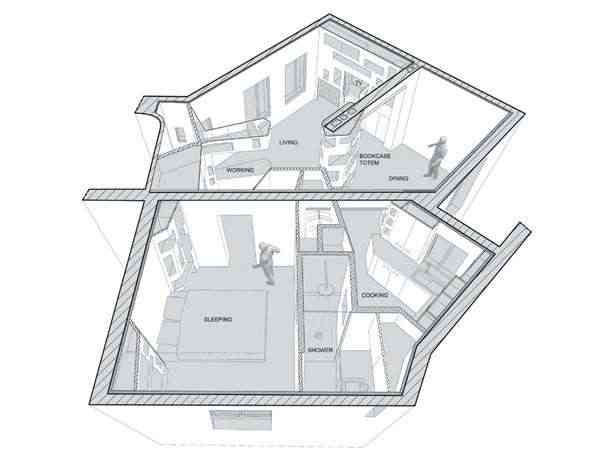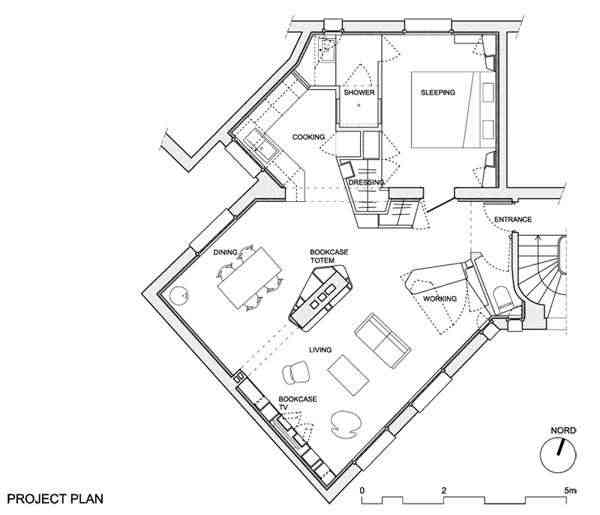 Undoubtedly, a very ingenious way of «building» a home.
Further information: h2o Arquitects
Vía: Freshome