The London studio RdMM It has surpassed everything we've seen so far, at least this is something I had never seen before. It is a sliding house: Sliding House. A house that expands and contracts thanks to a platform installed under it. Looking at the pictures you will understand me.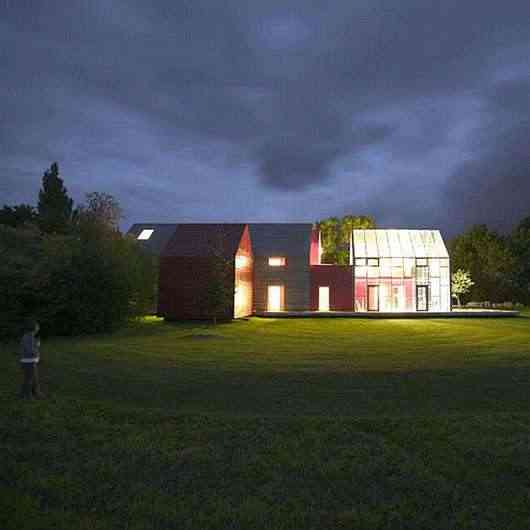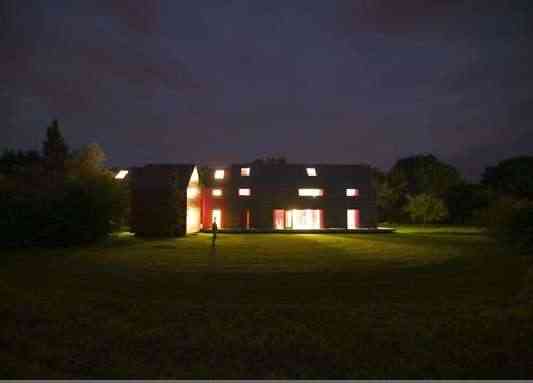 At first glance it might seem that the "movable" part is the crystal part, but in reality this is the fixed part. The one that slides is the upper structure that would be like a shell that covers the glazed part.
The platform causes the house to slide along 28 meters, causing one part or another of the house to be exposed, and even opening and closing a small patio that would be in the center. In the images we can not see, in the attached PDF you could even cover a hypothetical pool that appears in the drawing.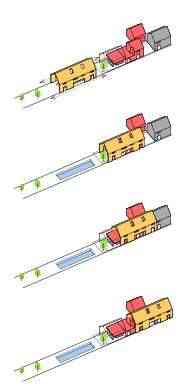 The truth is that the idea is incredible but, despite this, I do not see the usefulness. Certainly we can open the house and receive the sun directly or close it in case it rains, but surely the sliding mechamism would end up giving many problems and being like a normal house.
Vía: Homedesigntrends