We already know what it means to have animals at home. Your pets are an injection of happiness every time you walk in the door and come out to receive you. Housing is a space to share with them and rare is the square meter that they have not conquered. The ideal is to surround yourself with furniture and textiles that favor your presence enjoy a perfect and healthy company. Here are some clues.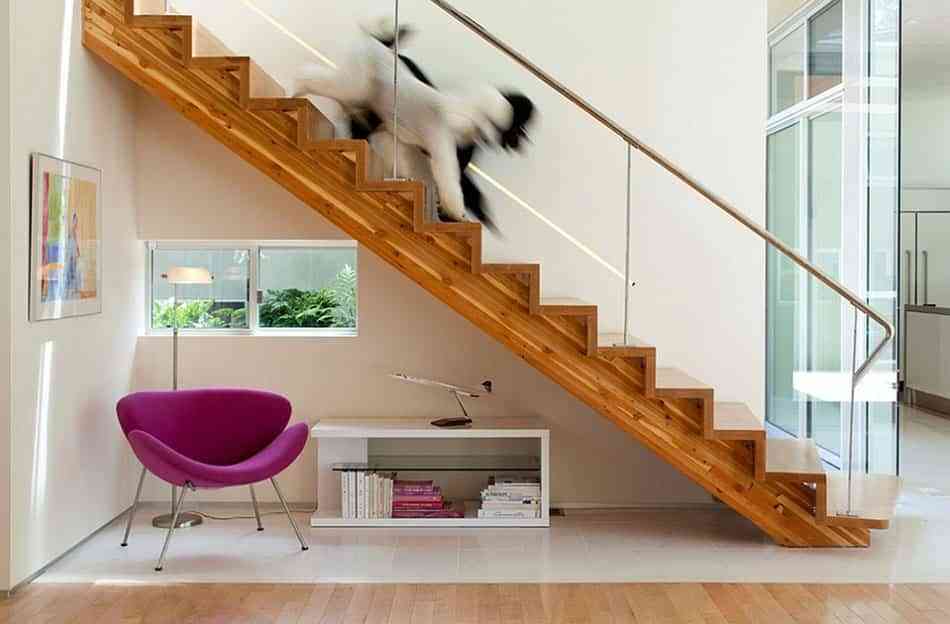 The sofa, the bed, the bathtub and even the appliances can be the favorite territories of your pets. With you or alone, they spend countless hours at home. Due to this, the upholstery, floors and materials such as wood suffer a lot from day to day. Create very comfortable domestic environments for both, where everything or almost everything can be washed frequently is a good roadmap to follow.
First lesson: remove the hair of your pets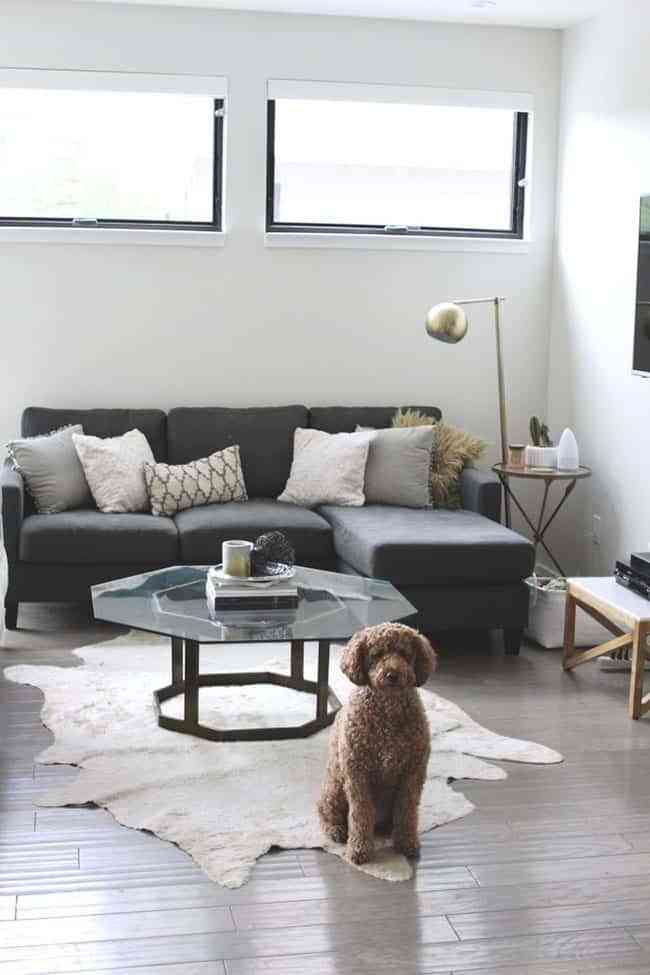 One of the most frequent annoyances is the hair they release your pets in any area of ​​the house. Unless there are areas prohibited for them. On cushions and blankets that you like so much to watch TV. On top of the upholstery of any living room seat, including your rotating armchair preferred. And on the cushions and bedspread.
Faced with this reality, putting into practice a series of tricks can be of great help to greatly reduce the presence of your hair. Apart from brushing them away from home, and the ride time can be perfect. One of them consists of pass with a powerful but small vacuum cleaner the sofa and upholstered seats where your pets jump or frolic.
So you will prevent hair begin to expand on other surfaces of the room because it flies. Nor that Adhere on other materials. The more frequent this operation is, the better the result will be. That's why the ideal is to do it daily, going through every inch of those tapestries if they are made of fabric.
A lot of attention to the carpets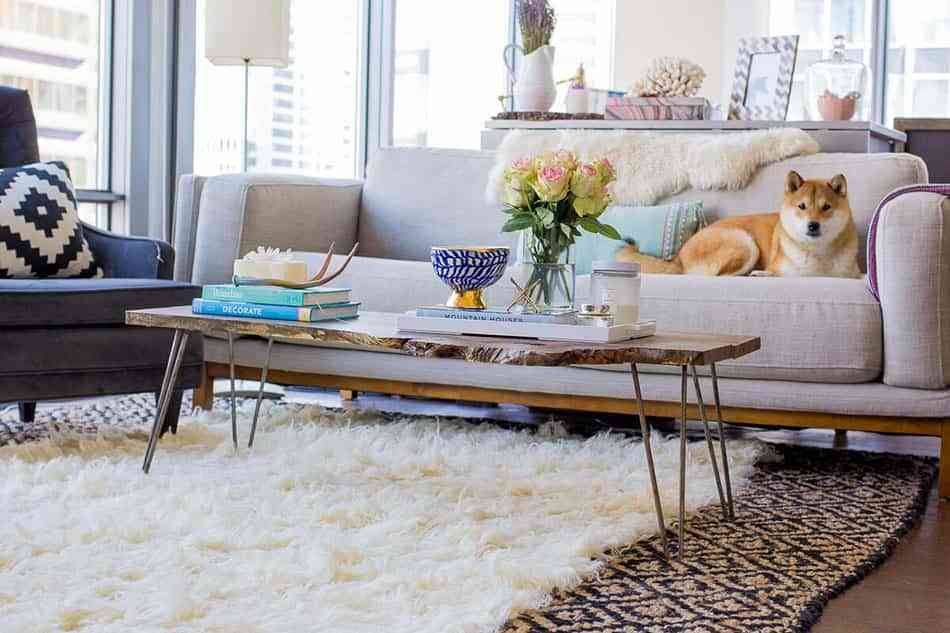 Carpets They walk through corridors and main floors to add warmth and comfort are the enemy of your pets. Because es so important to protect them. The usual thing is that the hair of a dog or of a cat penetrates enough in its tissue, knots and therefore it is more difficult to eliminate it later. And much more if they are of natural fibers or coarse wool. But there are effective solutions. A good measure is to air them without hitting them so that the greatest number of hair is detached.
Then we can vacuum over them A couple of times a week as an intermediate but not definitive resource. For the most rebellious hairs, some materials that trap dirt, like the foam rubber and the adhesive tapes, will be of great help to finally finish with them. You will enjoy the company of your pets with healthier environments.
Sweep floors often of the rooms. And especially that of the receiver, it is also a useful tactic for our mission. It will help that our pet does not leave all the dust and dirt that will bring from the street every time you go for a walk. All that material about them is a complete disaster. A more practical option is to consider the summer rugs. There synthetic material models very resistant and antibacterial. They will be unbeatable to your pets.
Stays better protected with textiles that repel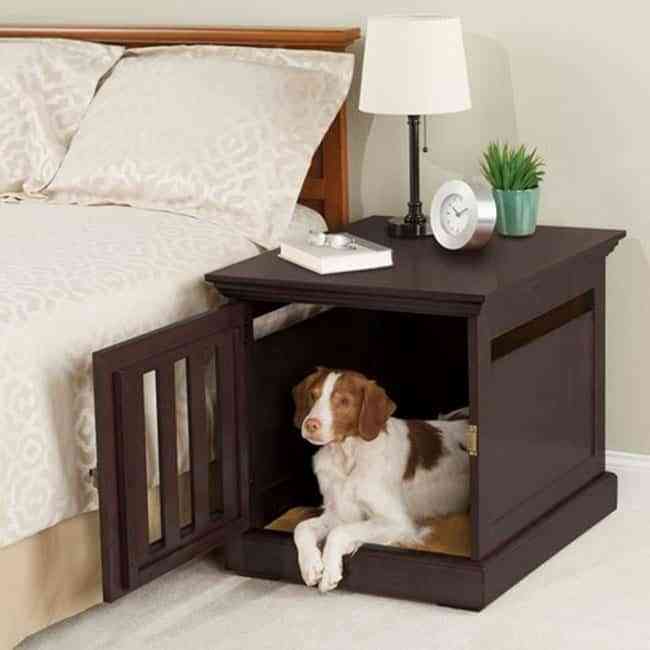 The lounge It is the space where you spend most time with your pets, for sure. But that does not mean you have to neglect other rooms in the house. The bedrooms and the play and relaxation areas They are also scenarios that must be equipped with a decoration suitable for them. It is important to pay close attention to these textile solutions what can better help us to keep the seats free of stains and fingerprints. However educated we may be, it is almost impossible to prevent them from climbing chairs of dining room Do not find adorable to roam freely on the newly purchased sofa, or do not fall asleep on the edge of your back. Some cats do it.
Cotton sleeves are a simple preventive formula, comfortable and fast to avoid deteriorating these sensitive places in the house. They will hold a good number of washes and in exchange our seats will successfully survive their games and customs. If we are not very to remove and put, the best will be bet on those tissues that in a natural way repel the hair of your pets. From leather, to microante and specific materials that are used for the beds of dogs and cats.
And with the furniture, what?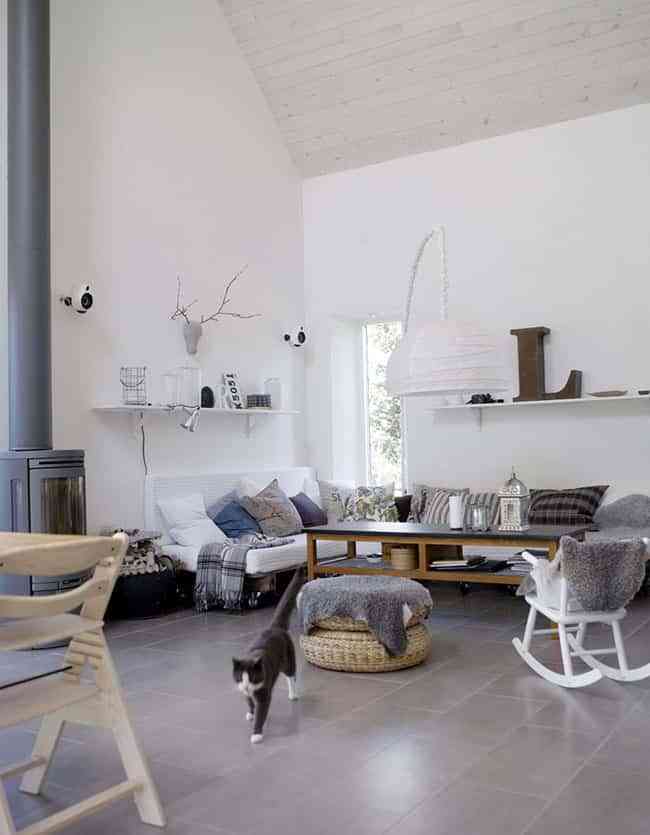 Agree that the tapestries, textiles and floors seem to be the most vulnerable points in the presence of your pets. But in a well thought out decoration For them, what about the furniture in the rooms where they live daily? I mean the dining room table, the furniture low where they can arrive without problems, like carts and banks. Not to mention the dresser or the bedroom dresser, with more than one scratch signal. All are territories to explore, especially when they are free from our eyes.
It is not about finding solutions that complicate our lives, but practice cleaning guidelines that work completely or to a large extent. And observe the habits of our beloved animals. A special scraper for cats can be the solution to the problem of scratches. The objective is keep the surfaces of this furniture free of hair and dirt through a regular and efficient cleaning. Laminated, metallic and even wood surfaces are easily cleaned by passing microfibers moistened with water on them. You see it It is not difficult to get down to work and start enjoying a healthier decoration for you and your pets.
Do you think the same?