One of the most notable characteristics of children's decoration is that which is intended for interactive spaces, with this we refer to places intended for basic functions such as bedrooms but which become a real corner for play and fun, provided with attractions that occupy the child's time help to relate to adults and of course provide an attraction that persists to stay in such places.
El Fostering the imagination is fundamental in the stimulation of the small, in fact all the activities that develop it are fundamental in its growth and direct causes of its future capacity.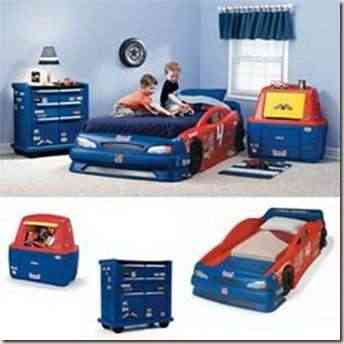 For assign interactive spaces we will have several ideas, but without a doubt the most complex thing is to develop an empathy with the child and adapt our structural concepts to those that we would like to have if we were children, therefore do not discard but add to the choice of colors and motives to your child.
More beyond the motives and colors some basic recommendations can be the following, have pvc panels at a height of one meter from the skirting, on the walls, this will achieve that the small plasme their creativity in walls and doors without harming their aesthetics, being easy to wash and extremely attractive for the child who finds neither limits nor limitations to develop his art.
The beds should be a true reflection of the latent imagination of the child, do not structure expensive beds as they will require change in a few years, if you can take a classic model and with some ingenuity, and painting, turn it into a true panacea of ​​the imagination, The classic structural tents of the campsite can give you some ideas, and will be appreciated in your capacity for privacy.
The Turkish line M is very clear about the creation of interactive spaces and developed an incredible range of rugs in 3d that can become a true genius for the classic games and ludicity.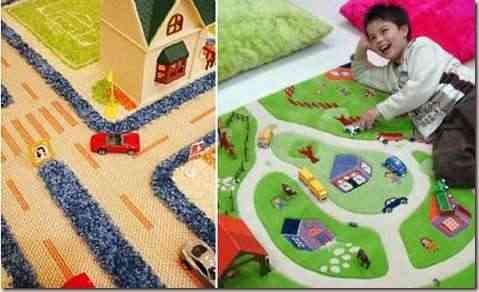 It can solve the big problem that the thousands of toys on the floor, with original racks made with small bags and which the child can access without problems.
The access doors to the bedroom can have an original design allocating a small opening lower for our little one, always betting on the imagination and recreational activities, which small power in your imagination and greatly enjoy.
Es It is important to note that in this type of solutions, it is worth much more your imagination in developing the space, than the cost of the furniture you have, since all these pieces can be imitated at a very low cost, but with dedication and willingness to offer a unique and fantasy space for our child.