This Christmas you have proposed to surprise to your family and friends with the decoration that the house will show. You are looking for new ideas to celebrate these emotional and marked days. Like the mini nativity scenes. An option with a star so that the protagonists of these dates are present in your domestic interiors with a lot of magic. Surely you're wanting to know how they are.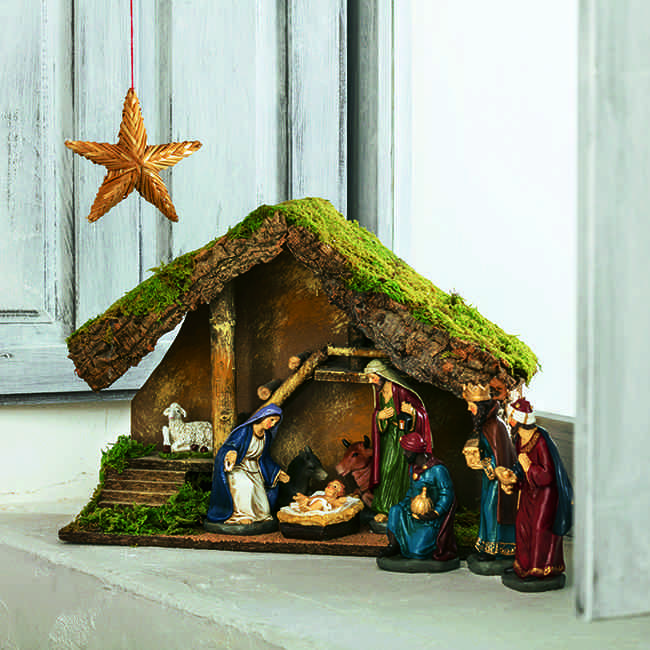 With the mini nativity scenes the Christmas decoration not only acquires a note of originality. further will allow us to conquer places home where we had not repaired. And also forgetting the traditional and symbolic assembly on a table. Maybe it is impossible to think of something like that in the classroom because of the space it requires and the size of ours. Impossible to grow more. These small scale representations They are a simple alternative to fall in love with.
Mini cribs with DIY seal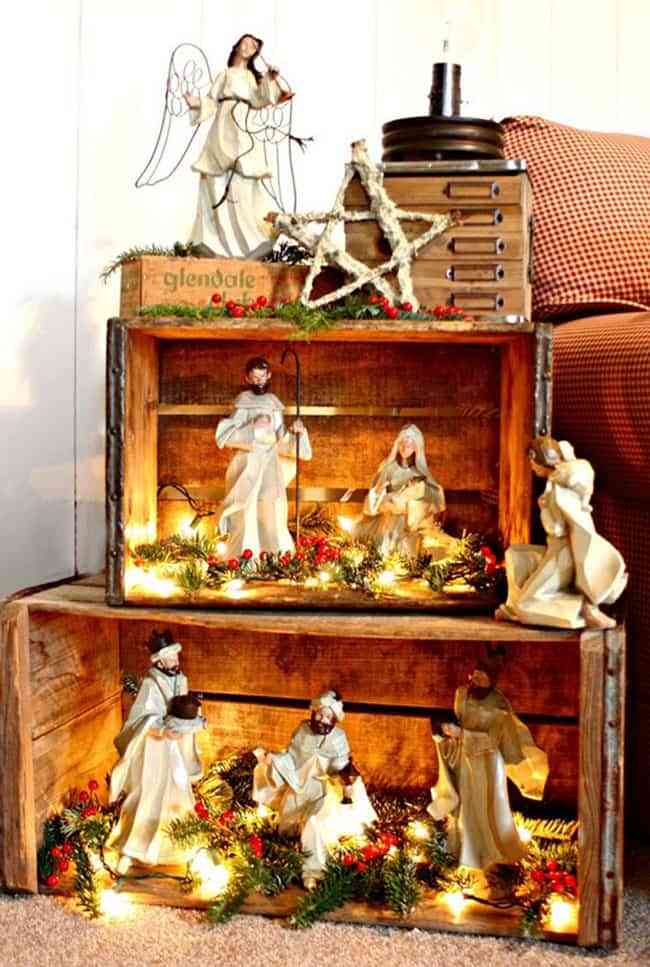 The mini nativity scenes they have a special charm. In them you will be able to take care of yourself and show off your creative side to the fullest. That is to say, pose them as if it were a craft. And by the way, take advantage of this fun moment for the children of the house to help you and decorate the figures. From the Virgin Mary, to Saint Joseph and the baby Jesus. A homey afternoon of snack and handicrafts. What a great Christmas plan! I'm sure it's great news if you're a fan of the DIY world. So you can show off a decoration where your creativity will from the hand of recycling of some homemade materials. Maybe a wooden box to design the portal. Or a furniture with boxes that you normally use as a point to place books. Perfect to make a representation in height.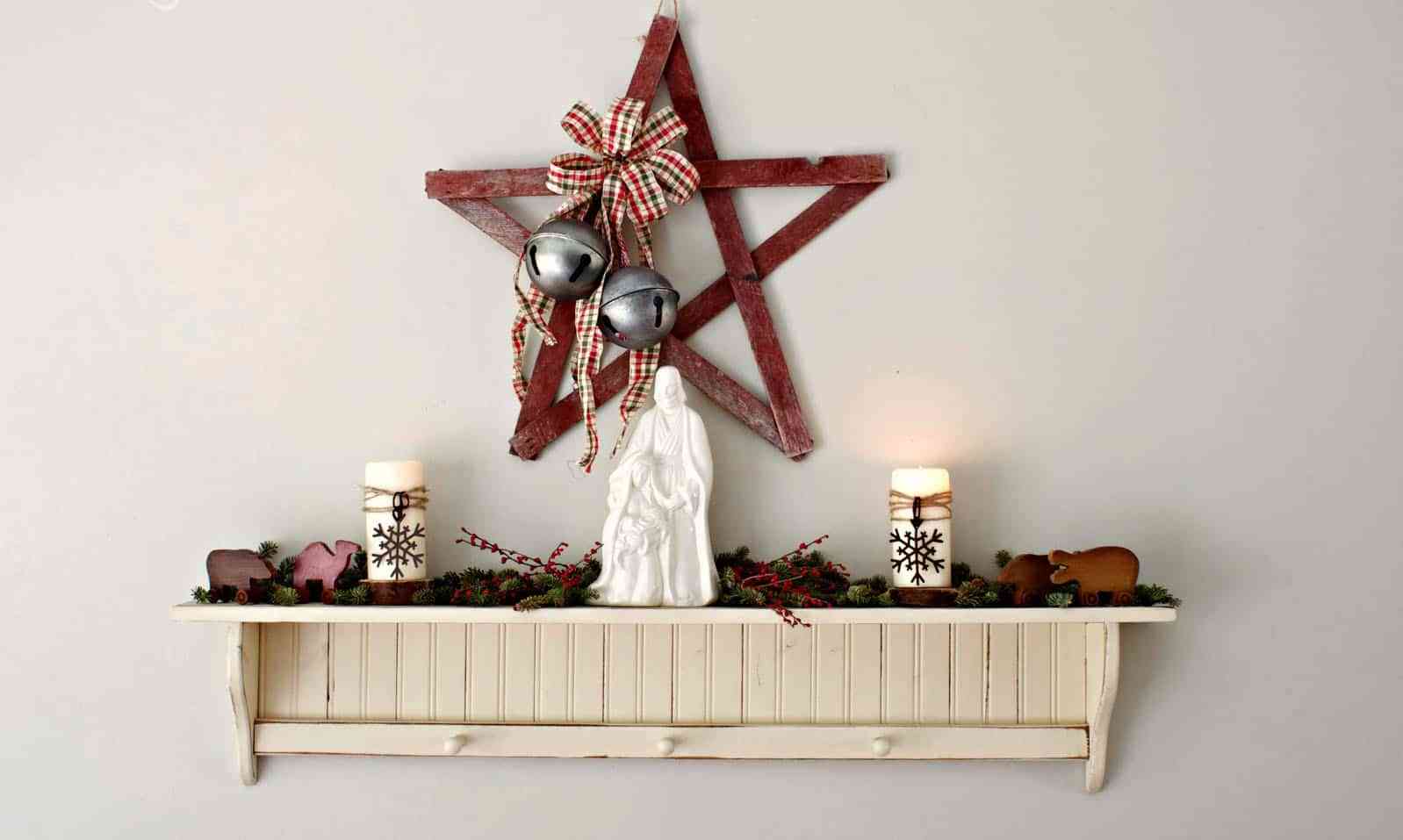 The most ideal place for these mini cribs is any corner or well-lit angle of your stays. Let's not forget that its small size is another of its advantages. And that will help shape a Christmas decoration nothing recharged, based on details that make the difference. As for example a garland framing a window. Look around you and you'll find many points where to exhibit them. The sill of a window in the living room, the hollow of a bookstore, or a small shelf on the wall.
Small scenes on the table
If crafts are not your thing, do not worry. These mini nativity scenes can also be purchased at decoration stores and so you will not have to worry about anything. Nor to create your portal because they do not always appear with this characteristic element. It's up to you if you want to add it or not, depending on where you are going to place the pieces. Afterwards, you will only have to choose the style you most want for such Christmas scenes. There are very simple and modern sizes, that fit perfectly in youthful and current decorations. But the offer also includes more classic figures, inspired by those of a lifetime. There is no reason to give them up if we like their aesthetics.
These mini nativity scenes are usually bought in sets, with all the necessary sizes to configure a small but beautiful representation. The sizes can be of different materials, from wood to ceramics. And also its height varies according to the models. For example there are figures Made of polyresin with a finish that is decorative, in white or silver. They are perfect candidates to devise with them happy assemblies and apt to conquer many places of your home.
From the cover of an auxiliary table, to the center of your dining table when you go to dress it for your Christmas dinners, by candlelight. Or if it fits into your plans, organize a Christmas buffet. They will be fantastic on a tray of similar finish and placed in the center, as a still life.
Minimal versions at the foot of the tree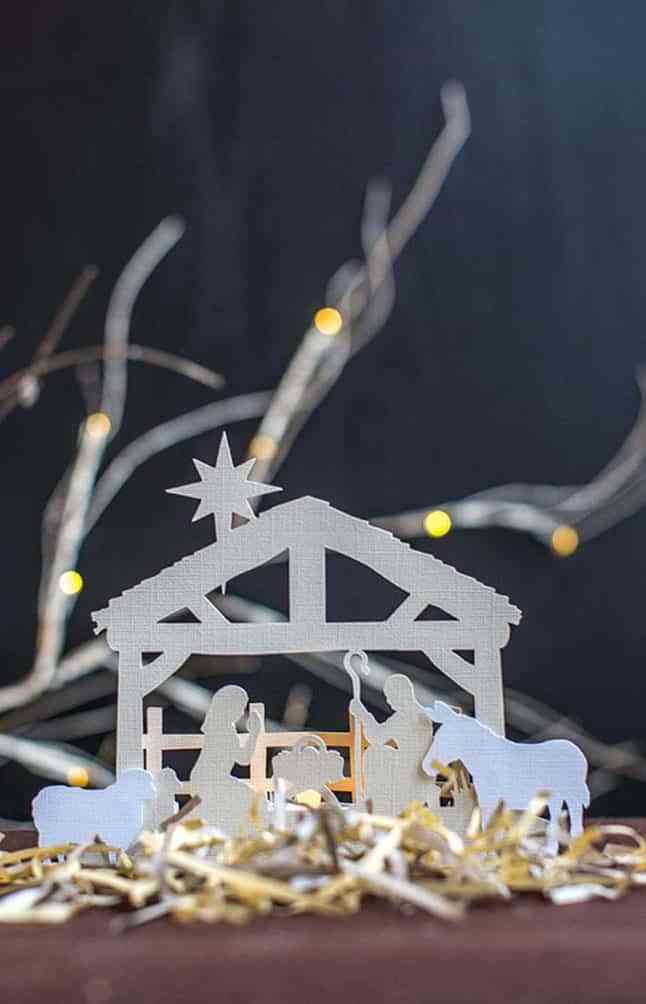 Thanks to these mini nativity scenes our decoration can also become a bit minimalist. A veces The most original of them is that they are not sizes that stage the birth of the baby Jesus. Usually accompanied by the Magi. There is Proposals consisting of simple silhouetted constructions, cardboard or a thin wooden board.
As if they were Christmas cut-outs, usually include the figure of a small portal of Bethlehem, its star and all the protagonists of the birth. Including the mule and the ox. The blank designs they are an especially suitable option to give a Nordic touch to the place. And even more if they are surrounded by white branches and are adorned with a simple straw floor. Now, this version of mini nativity scenes also It can become an elegant and romantic detail to put at the foot of the tree. O beside the living room windows. And that, by the way, this year you have decided to dress with Christmas wreaths. Nobody will stop admiring them.
And in the children's rooms ...
The Christmas spirit must sneak in children's rooms through a decoration that remembers the most important dates of these days. And without a doubt the January 5 is an unforgettable night for the majority. That's why the mini nativity scenes will be of great help to achieve it without invading its territory with mounts that would prevent moving freely. The walls of your rooms They are an excellent place to place this type of figures, occupying a place with enough visibility and without disturbing.
It may be that they have a shelf or a small shelf able to transform for a few days in a nice portal of Bethlehem. Let the children also participate in the styling of this set: sure they will love it illuminate it with strips of stars and LED lights. Or decorate your main wall with a Decorative vinile that represents in a fun and didactic way the birth of the baby Jesus. The mini nativity scenes open the door to imagination and new ways of living Christmas in your spaces.
Have you already stayed with one for your house?