Having a workshop, office o space working at home, allows great freedom if we talk about decorative possibilities.
It is, after all, a work space. We must take it into account. True. However, the fact that this workspace is within the home itself makes it possible for the decoration to be without limitations and to be totally subject to the tastes and whims of the "consumer".
Absolutely all the rooms of a house allow the introduction of certain elements or various details that, in one way or another, transform the space, endow it with personality and, of course, drag it towards a decorative style or another. In this case, we speak of a work space within the home, it is not an exception.
If you have the office, office or study at home, this simple fact gives you the power to impose your preferences, to give free rein to your whims and make them effective. If the workspace is within the scope of the home, there are no limitations, the canons do not exist, the ideals disappear. You can unleash your imagination. The decoration is at your mercy.
An example:
Style rustic on the walls, style modern in the furniture, personal and original details and cheerful colors. A perfect cocktail
Another example: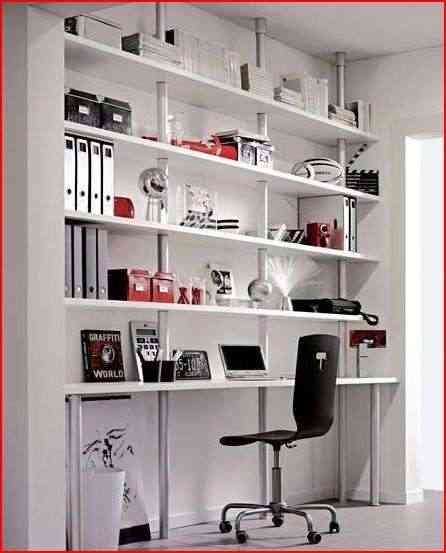 Functionality and comfort for a small space.
Anything goes.
Ingredients for success: several personality portions, a hint of analytical sense of space, a few grams of functionality, a little ingenuity and several doses of patience.
With all this and a little time, success is assured.