Space is a very common problem in all types of rooms. And when it comes to the decoration of a space in the house or small room, you have to look for and use great ideas.
One of the most complicated rooms to decorate when it is space is rather scarce is the bedroom. Normally in the bedrooms storage space is required, since there are many elements, objects and accessories that are stored in them.
Today, we show you an idea. A practical idea that helps to maximize the space available in a room.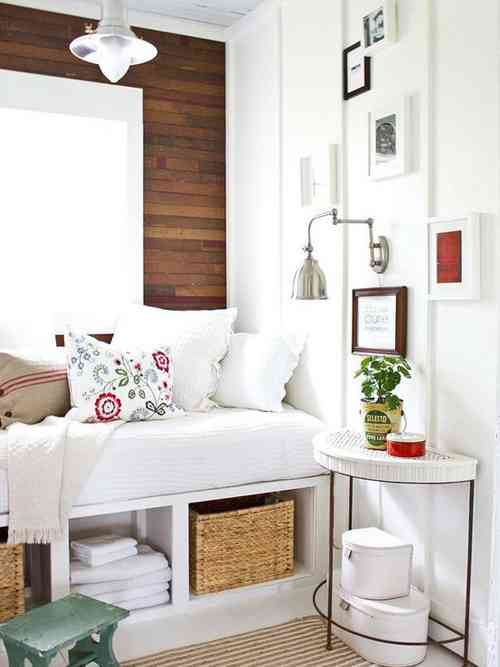 As you can see in the image above, the idea is basically to make the most of the lower part of the bed.
It is precisely the bed one of the elements of the room that occupies more space. That is why taking advantage of the space that remains under the mattress, is a very good option always and, especially, in spaces where you need to resort to practical solutions that offer storage space.
There are many ways in which you can take advantage of the lower part of the bed; we have seen boxes and baskets, beds with designs that already offer a space like drawers, etc. But if what you are looking for is a solution with charm, practice and that also turns out to be an economical solution; what you see in the image is an ideal solution.
To put this idea into practice, you can resort to a shelf with the appropriate measures, either prefabricated or customized. And of the material that you prefer.
In this way not only an extra storage space is achieved, but also adds interest and charm to the decoration.