ChairFix It is much more than a chair, it is a tool for the development of children's imagination and creativity. How a chair can develop the imagination? Well, allowing them to decorate and paint as they please.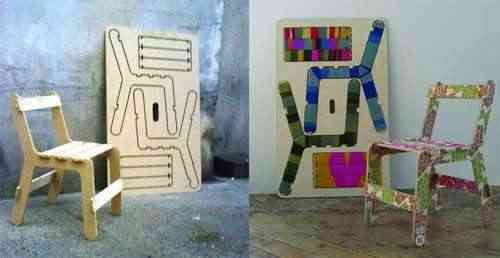 The chair in question is purchased disassembled and comes on a flat plywood board, pre-cut and with thickness 12 mm. You just have to assemble each piece of the chair and once you have given free rein to the imagination, always with the help and supervision of the parents.
Its measurements are of 52x31x37 and its price of 69,95 €.
More information: Buisjes en Beugels
Via: Purchase