Today Decoration 2.0 we talk to you about urban art, especially on a piece of extreme originality in its design. The bench 1000 cm was designed by the design team «ModelArt Studio». Created in collaboration with the Faculty of Technical Sciences of Novi Sad -Dimitrovgrad- this project is part of a great research framed in the impact of the installations of the architecture and the interventions in spaces and public areas.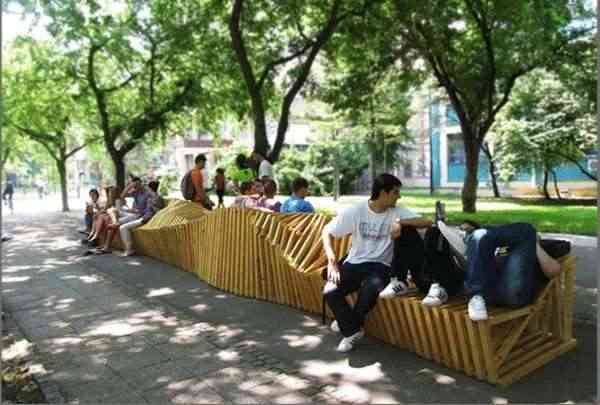 In this way, the 1000 cm bench becomes an experimental space for installation or urban furniture. This original piece is designed, mainly, for outdoor and public spaces, due to its interaction. Its lines have been based on the parametric modeling of equipment, translating into physical form.
The long length of the structure comes to measure 10 meters. The best thing about this great piece is that it can always be lengthened, according to the needs of the users. In addition, the long seat offers night light, this way it will be ideal to sit comfortably during the night alone or accompanied ...