If you love the coffee and different, original articles ... that provide an alternative to your usual decoration, try to complete the table with this sensational center made with coffee beans.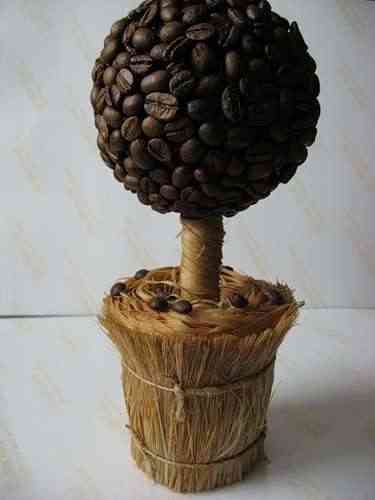 The materials What we will need are the following:
* Palma (you can find other suitable materials in craft stores)
First we carefully lined the wooden rod. We will choose a rod of a medium thickness and cover it with palm strips or something else that we like.
Then we will make a hole, the size of the diameter of the rod, in the ball selected In this way we can introduce the rod making trunk, for our particular coffee tree.
Once the rod is inserted, we will continue to cover with the same foliage the ball. Adhere the palm as seen in the ready image. Use glue if you need it, this way it will not be loose.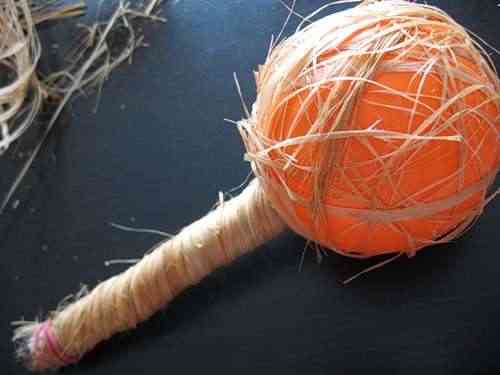 Now and with patience we will be hitting each coffee bean on the ball until completing it whole. Try to stick the beans on top of the palm so that it sticks better.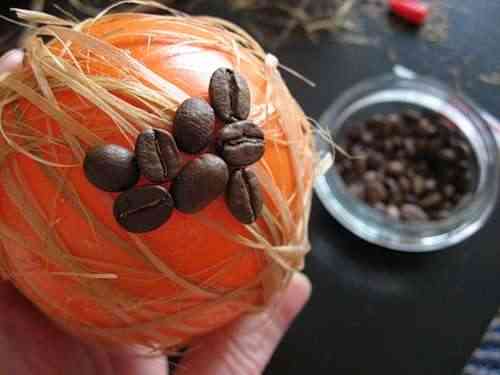 After we take the bottle we have chosen, this can be made of plastic in this way as well as saving on decoration we will also recycle and contribute to the health of the environment.
Take your container and with the help of the silicone we go adhering all the foliage until covering it completely, covers the base and sides, leaving the central hole free.
Once well stuck we tie a small rustic rope to decorate and cut the excess, this way it will be something similar to the image.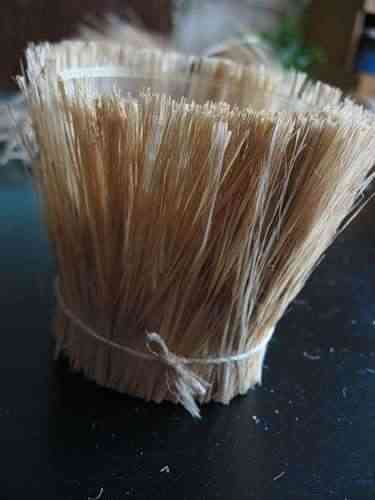 Finish, we fill the container with sand to give it stability. If our base plate has no lid we can simply bury our little tree, but if it has a lid, another idea is to make a hole in the center and cover it with palm foliage.
Then we will introduce the tree through the central hole of the lid and the whole set we introduce it in the container with the sand. If you want add some more coffee beans to the lid and go!
Beautiful, original and impressive centerpiece. You dare?