If you have children, surely this craft will love you. It is about making a bottle of colored sand, very beautiful and attractive idea that will help us to decorate our desk or any corner we want.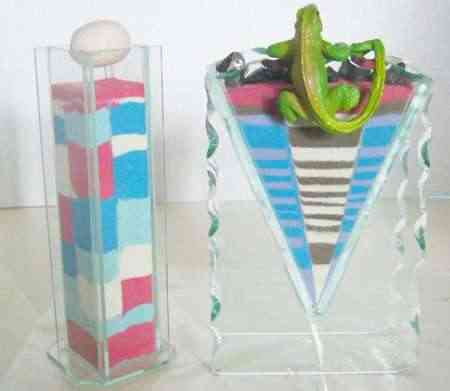 The materials are as follows:
- Fine salt
- Glass bottle with lid or cork
- Colored chalks
- Sandpaper
- Containers to put the colored chalk grated
- Cardboard or paper

There are several techniques that will help us to create colored sand. Today we will use, for this, the chalk of the colors that we like the most.
First we will place the salt in the chosen containers. Then we will grate the chalks inside the containers. To do this we will help ourselves with a sandpaper. Then we stir well.
Then we make a small canutillo, to form a funnel and then pour the salt into the jars. This salt we will be putting layers of colors, we will move the bottle from one side to another so that the layers settle and remain in different ways.