Sometimes our mind plays tricks on us when decorating and choose the furniture for each room, and thinking that we have more space we can choose models that do not fit at all, that are too small or occupy more space than they should, so it is very important to have clear measures before ensuring the purchase.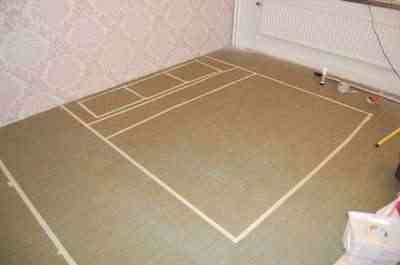 A good way to do this is to mark your silhouette on the ground with bodybuilder's tape, which leaves no marks and can be removed easily. Once we have chosen the furniture and have the exact measurements, we move them to the ground and mark exactly where they would go. It would be advisable to leave a little more space than they would occupy since then the bedding, covers, etc ... may increase the size a little.
Doing this we will make a very approximate idea of ​​the distribution, of the spaces that are left books, if we can put desks, tables or comfortable, etc ... not going to be that after having paid we give us a scare.