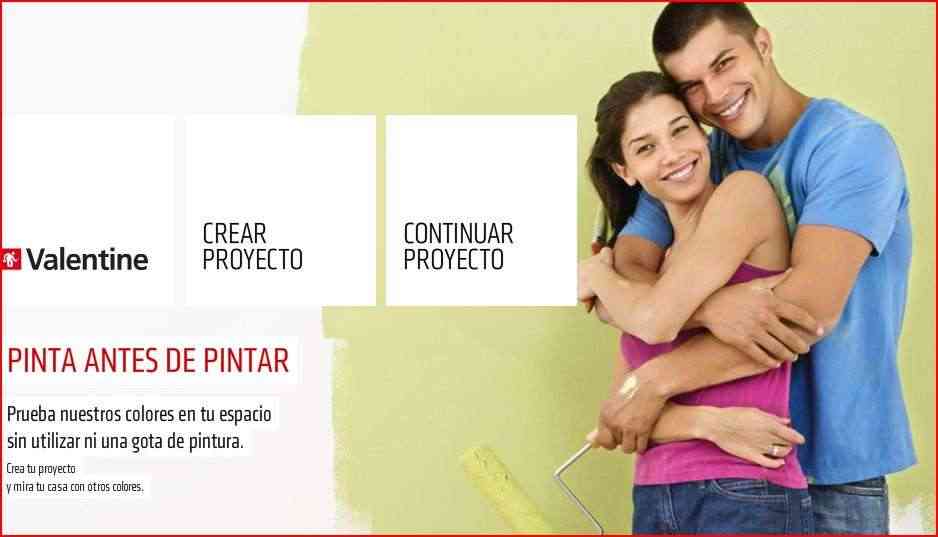 Valentine varnishes is a specialist company in paintings both for interiors and exteriors. A Spanish company that has the experience of more than 70 years in the market.
This company, Barnices Valentine, has developed a very useful online tool when decorating a house. I'm talking about Valentine's color simulator.
El 'Valentine's color simulator' It is a tool that can be used completely online, without the need to install any type of software or program and its function is to offer a real vision of interior painting projects.
The simulator allows to work on predetermined photographs that serve to achieve a general idea about the project that is intended to be carried out. Although, if you want a much more concrete and real result and idea of ​​what the finished project will be, the 'Valentine color simulator' also allows you to work on real photographs of the rooms you want to paint.
The biggest advantage offered by this tool is, undoubtedly, that it allows you to experiment with any color. In this way, it is not necessary to risk painting the room to see if the result will be good. To know if those colors that you like so much and with which you always dreamed of painting your house are suitable for it, with this simple tool is very simple.
The handling of Valentine's color simulator is very easy and intuitive, does not require any kind of knowledge about design. In fact, it is as simple as uploading the photo of the room or selecting a predetermined photo and in a couple of 'clicks' you will know the results of your project.
If you are thinking of painting your house or a room of it, you can use the 'Valentine color similar' at the following address: http://www.simulador.valentine.es/