The furniture designs modern is directed to a totally revolutionary conception where the space optimization It is one of the fundamental pillars of its construction.
Is that in fact the space conditions the piece and its use, the modern environments they lack every day more respectable dimensions, therefore it is not surprising that the multifunction furniture are the most prominent of the square.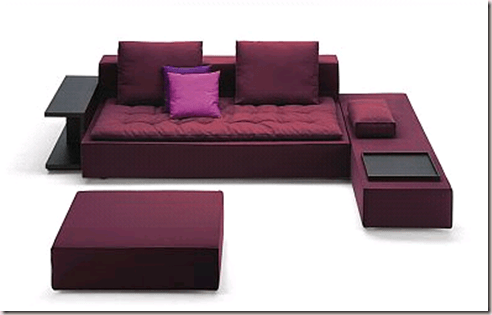 The most innovative companies in the design of interior furnishings have made great progress in the preparation of multifunction pieces, nobody can forget the practicality of a sofa that becomes bed, especially when spaces are small or we lack a guest room.
But moving forward a bit more in its revolutionary implementation, we find sofas that are libraries, or tables that are also masetas a subtle but efficient way to implement the space optimizing the maximum meters of our room.
Without any doubt in this latent problematic of the spaces, the circulation is fundamental, although a decoration is pretty, attractive and avant-garde, but the project is unsuccessful. spaces intended for circulation they must be carefully orchestrated.
As part of this trend, the implementation of this type of multipurpose furniture It generates a substantial change in the space making the most of it efficiently, without neglecting aesthetics and comfort.
It is so that both desks, shelves and the pieces destined to our room they must be widely usable optimizing the spaces without skimping on beauty.
This way of defining the furniture with a somewhat peculiar functionality in some pieces is what favors the multipurpose revolution Every day more sought after and desired by the consumer.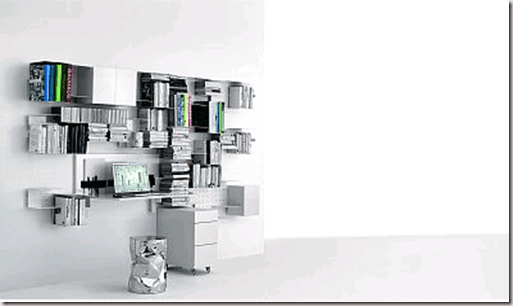 High-end companies such as Switzerland, Bigla Office, in your collection 'My Box' It makes an important emphasis on the subject treated, the company uses the trend efficiently offering it as a letter of presentation of the brand which generates a substantial differential when opting for the supplier of our furniture.