We all know Velux, this incredible house that offers us quality, comfort and safety for our home. Today we have to pay tribute to their fabulous collections, but this time of curtains.

Curtains Velux, as an ideal complement to our roof windows. When we put a curtain, blind or a small everything we should consider the use to which we will allocate the stay.
Velux offers different models of curtains for Dim and soften direct light - pleated curtains and blinds; protect privacy during the night - darkening curtains; regulate the intensity and direction of light - Venetian blindness - or simply as decorative complement.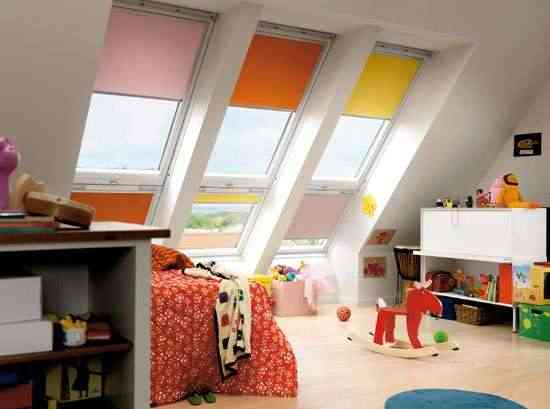 Looking for versatility Velux has the DÙO system, which allows to combine different curtains, in different colors.
The new collections have a even more attractive design. Due to its new beveled profiles, the lateral guides and the narrower upper cassette allow greater amount of natural light.
The darkening curtain has the side guides and the casing covered; It also provides a better sliding of the curtain.
Best of Velux It's your technology io-homecontrol®, which allows program how we want curtains and awnings in all the rooms. We can leave the house quietly because the curtains, always programmed, will be closed automatically protecting it from the sun and other factors.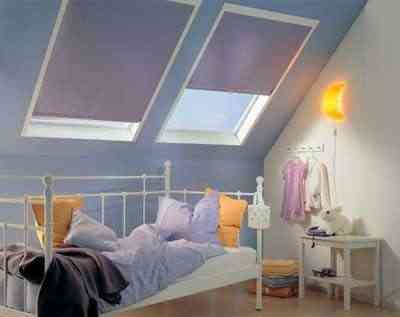 We can choose the curtain we want between your extensive range of attractive colors, fabrics and prints. The installation of the Velux curtains is simple with its system Pick & Click! R. For greater comfort the versions are available in manual and electric operation; In addition, as we already know, solar energy is the main protagonist of this house.