Do the radiators in your house seem very ugly to you? Would you like them to disappear? Well, if deleting them from the map is not among your possible options, always you can hide them behind a radiator cover adequate. Of course, before you should inform yourself well of its advantages and disadvantages to avoid mistakes.
Heating by radiators, either with your own boiler or communal boiler, is one of the most common, practical and functional heating systems available. However, it implies having in each of our rooms a radiator or thermal emitter that radiates the heat to the whole stay. If these elements seem unsightly, you can cover them with radiators, although you should have some things clear before placing them.
If the decoration of your house is for you an essential chapter and you are very involved and determined to take care of every detail of the interior design, it may not make you any spark of grace to have a radiator on the central wall of your living room.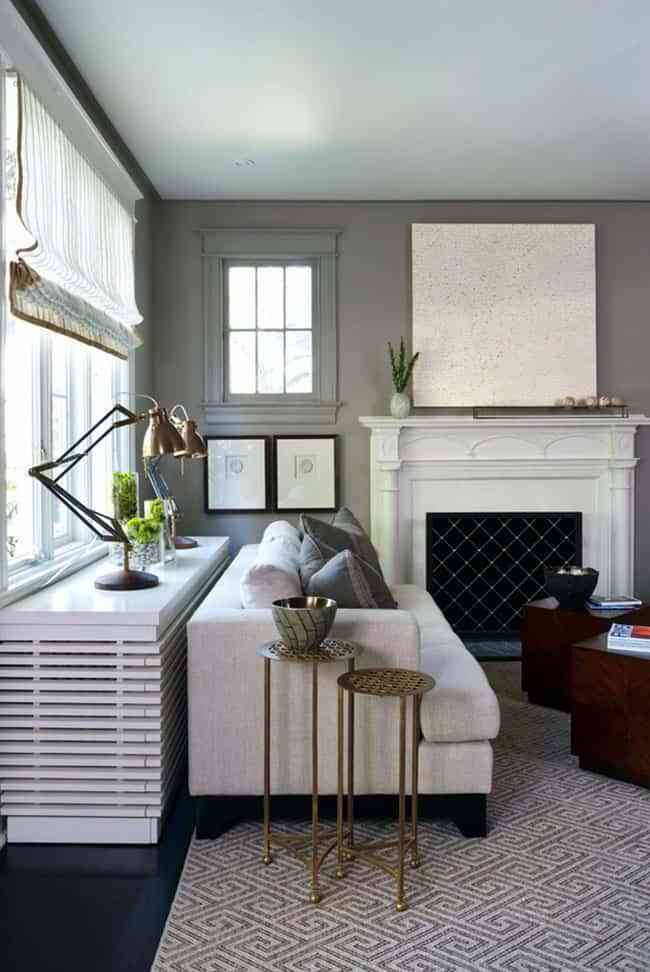 One option is to install underfloor heating. In addition to all the qualities it has, it does not need radiators, grids or any other type of element, since the heat radiates from the pavement. But, of course, this alternative is neither simple nor cheap.
You can also change the radiators in your home for a more decorative model. Currently there are some designer radiators really aesthetic.
Another idea, a lot faster and cheaper, consists of hiding the radiators with radiator covers, so that they are not visible. It all depends on how you do.
Is it adequate to install radiator covers?
This solution has some advantages and certain disadvantages, so choosing them or not will be a personal decision. It is a question of priorities.
To begin with, the radiator covers hide the radiators, disguise them and make them much less obvious. Plus, they become a practical element, since thanks to them you will have a shelf on which you can place some objects.
Another advantage of the radiator covers is that they are very suitable for homes with small children, since they protect them from burning when touching hot surfaces.
Not everything is advantages ...
As not everything is positive when it comes to the installation of radiator covers, we are going to tell you about the main disadvantages of putting them at home. To get started, A radiator covered by a screen loses around 10% of its calorific performance. This means that you will need more time and more energy to heat the same space and, therefore, you will also have a higher energy and economic cost.
That is why it is very important, when choosing a radiator cover, opt for open models, with slits and openings Let the heat pass in the best possible way.
You do not need to opt for outdated grid models, but you do need to be open.
Another drawback is that, with most of the radiators that exist in the market, Access is lost or decreased to the radiator key, which is a problem in case of failure or when doing maintenance. For these cases, there are radiator covers with front opening that can be opened to access the radiator without problem.
The wooden ones, the most frequent
When choosing the materials that we like for our radiator covers, you should know that wood is the star material in this section. Most of the current radiators on the market are made of wood, although sometimes we also find iron radiators.
The good thing about wood is that it is a very versatile material. It offers a very long panorama of different finishes. You can choose the color you prefer, for different reasons and designs. With drawings, with images of landscapes, decorated with phrases, etc. It suits choose it depending on the style where your house is decorated: rustic, minimalist, classic, vintage, Nordic, etc.
Practical and decorative ideas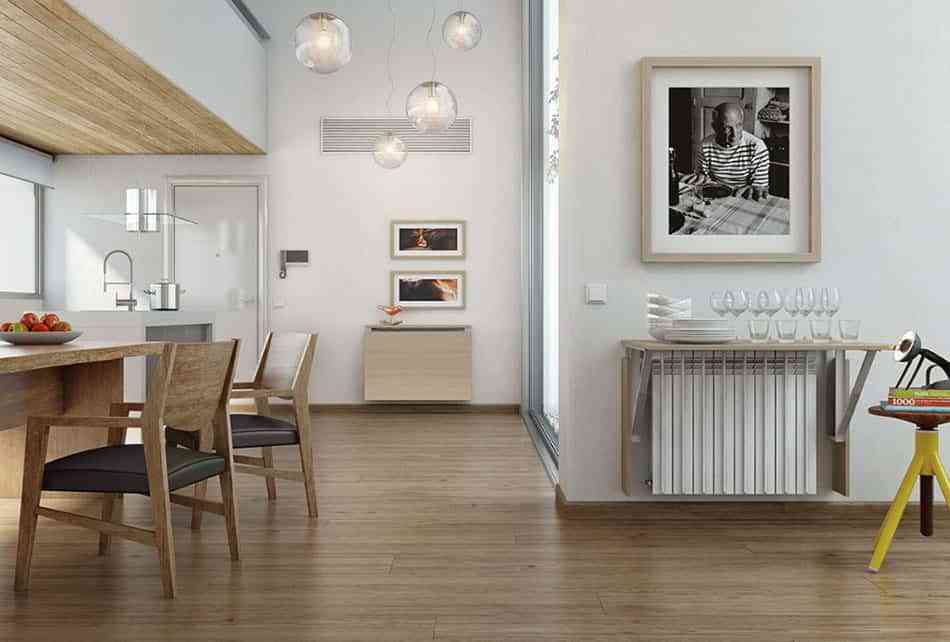 Among all the ideas we have offered in this post, there are some that seem very accurate. If you want to install a radiator cover at home, you can turn it into a practical and functional element. It is a great idea to turn it into a small auxiliary piece of furniture or a shelf. The interesting thing is that it fulfills a double function and that it is practical, as well as decorative.
There are collapsible radiators that they become an auxiliary table very practical. It will not be the right table to eat a lot of people, but it will offer you an extra support surface. It will come to you from pearls.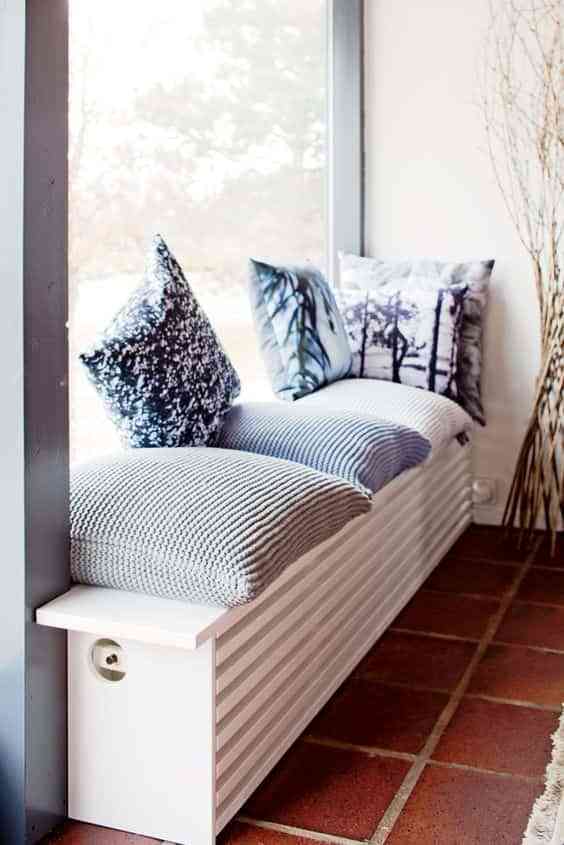 As you see, installing radiator covers at home can be a good idea from an aesthetic and also functional point of view (as long as you choose suitable models provided with enough openings so that the heat can be spread without problems by the environment).
And, if the radiator covers do not convince you, you can always opt for other ways to disguise the radiators. How to paint them the same color as the wall, for example. There are always ways to make them go unnoticed.