The shapes of the decorative and structural elements of homes do not have to be straight. If you are one of those who like to experiment and you can not stop seeing this post.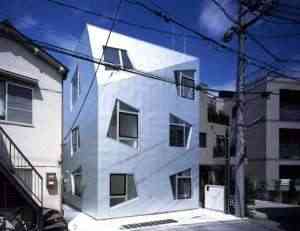 In the apartment that appears in the photograph, the windows have been enlarged, looking for asymmetrical shapes and new spaces that allow light to enter and give a greater sense of space.
As you can see it is an apartment to which the architecture studio Issho Architects (Tokyo) has known how to make a profit and, above all, a spectacular vision.
The truth is that your proposals have no waste. I keep the idea.
Vía: Momoy