As soon as summer's high temperatures come home, there is an element that usually sneaks in our rooms and seizes many looks. I mean the very decorative fans. Besides refreshing the environments in a pleasant and natural way, they are able to become a plus to renew the interiors with a charm that only they know how to contribute. I tell you which ones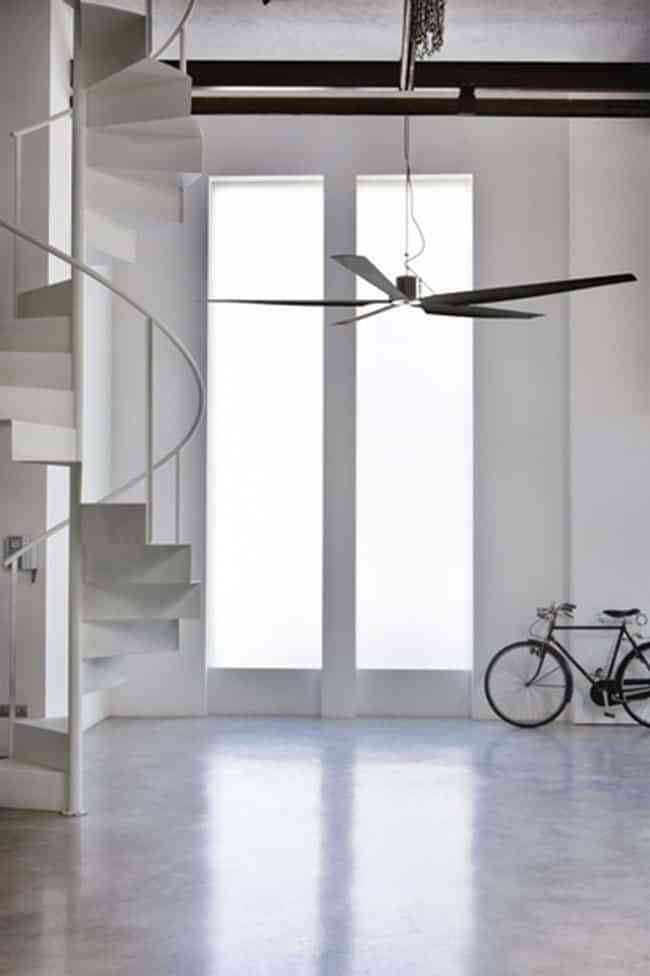 Very decorative fans are for various reasons. For the marked style that defines them, for the beauty of the materials with which they have been manufactured and for their attractive silhouettes when contemplated, unique. Modern, design, or with a purely vintage aesthetic. They were not born to go unnoticed. It pays to dwell on them and discover how to show them off to the fullest in our domestic spaces. Be the room that is.
Very decorative fans with a vintage history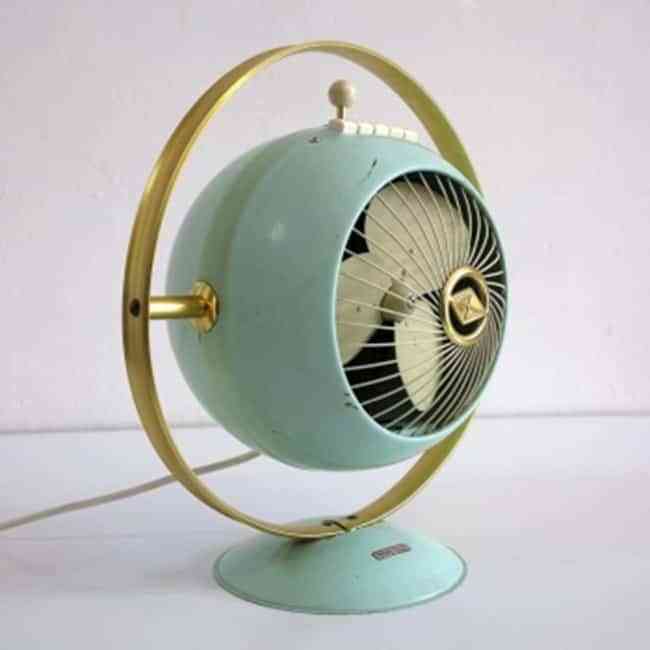 When we talk about very decorative fans, no doubt the top ten of the list are those of vintage aesthetics. Especially the models of table and standing have an incredible potential to put a retro wink in an environment or in a corner in an instant. Maybe we like this trend but we do not dare to incorporate it completely in the decoration. These objects they are the perfect excuse to test if your look convinces us. Check if it works in our domestic spaces.
And if we are already convinced of how much vintage attracts us, nothing like looking for visible, special places, where to place them. It is best to choose original models, typically retro, and those of the 40 and 50 years are fantastic. With a bit of luck we may have one in the attic or the storage room, with the furniture and accessories unusable. And therefore it's just a matter of dusting it off. They are endearing pieces, with stories to tell if they have been part of the family or a loved one.
Collecting pieces that hook
No doubt the retro models are very decorative fans thanks to their old metal blades and the original color chart that looks: from old gold and brass to reds, emerald green and blue. So it will be easy to find that tone that fits us best and that combines with the rest of the finishes and materials that they send in the room that we have searched for. We can also dare to make up his appearance painting it to our liking with the idea of ​​making them more related.
How about in a kitchen or dining room with vintage furniture? As for example a cupboard of pickled wood or a metal showcase. Placed at the top they will have a remarkable decorative paper, especially if they have stopped working and we only want to enjoy their aesthetic beauty. Now, being able to handle them easily, there is no reason to award them a definitive site. And there is also part of its charm. The idea of ​​visualizing them here and there, as pieces that we can move around the house. On the bedside table, on the bathroom countertop, or on the floor if we talk about a standing fan. And in that case, it will be the best of the companions for a reading corner in full summer heat. Or not?
Actually they are more than just very decorative fans. They can become authentic collector's items, and proof of this is that there are associations of collectors that are dedicated to finding new acquisitions. If they work, we'll be in luck for refresh the environments adding a unique flavor to our domestic interiors. But there are also modern designs inspired by vintage aesthetics with current technology.
A really irresistible industrial wink
Another reason why vintage is considered very decorative fans is because its unmistakable industrial aesthetic. A claim that continues to cause a furor in interior decoration, domestic or not. If we are unconditional of this current, without a doubt these elements are valuable pieces to revalue any space. Or create with them evocative corners and at the same time with a very urban entity. Ideal in areas of passage and entrances, as the receiver.
In industrial air salons, we can play with today's designs that are inspired by their aesthetics imitating lines and finishes. It is not always easy to get an original one. They will be great beside a social gathering area, or near the TV area, surrounded by bedside tables or auxiliary furniture of copper tones and aged metal wheels. And with leather or leather sofas. The more industrial the better.
Si we are lucky and we have an original classic, attention to a very important fact. Do not forget to put an electric current transformer for it to work, since at the time it was working at 125 V and not at 220 V.
The most contemporary bets
And what happens if our decoration is much more modern? If in our house the furniture with refined lines says it all. There are also very decorative fans with which to face the summer. Although Ceiling fans are the most recurrent, it is also possible to think about models designed to be used standing or to move on the floor. They will integrate with delicacy in any of our environments, as they are designed in light-colored woods and their shapes are friendly. They are perfect for refreshing very functional interiors, or inspired according to the coordinates of the Scandinavian style. They are very decorative fans for their simplicity and naturalness, some are made with ecological bamboo racks.
About the suspended models, nobody doubts at this point that they can become authentic decorative elements, apart from their advanced technological features. When we opt for materials and designs, it will depend on the importance we have thought of granting it. There are very innovative proposals, such as made of metal, polycarbonate and glass. The steel designs have a more eclectic spirit and therefore it is easier to incorporate them in unclear environments. Whatever the choice, they are all very decorative fans. Do not forget.
Which one would you put in your house this summer?