Mimi'Lou is a French company specialized in the creation of vinyl for children and inspired precisely in them and their innocence. Its most characteristic feature is the simplicity, without any recharging element, sometimes they are simple strokes that draw an animal or borders to install on walls, furniture, glass, mirrors and other objects with a smooth surface.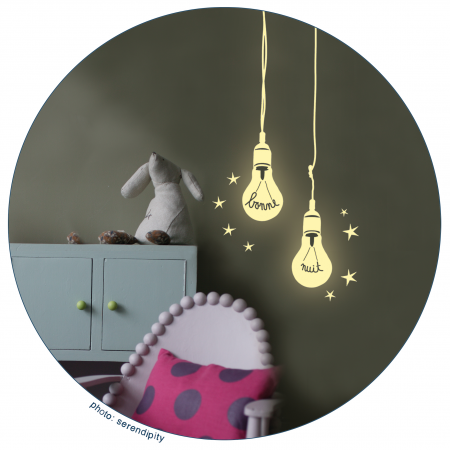 Among its collection we can find mostly vinyl, but also other products such as cushions, plates, lamps, etc ... but above all we will focus on its adhesive products.
It has several thematic collections, especially with the presence of animals, small and large in size and drawn in various colors. Also they emphasize the figures of children to real size or the series of dinosaurs, although in truth they are all authentic beauties.
The company has stores spread throughout France, in Europe (where it also includes Spain) and some other also in other containers.
Further information: MimiLou