Tired of always having the same decoration? Would you like to decorate your bathroom in the Vintage style? Well, keep reading, in today's article we suggest you change a bathroom, with just a few tips.
To renew this particular stay in your home, there are many styles ... but if you like the Vintage is enough to change some specific elements.
The combination of colors. A fusion in black and white, for interior decoration is always risky. But we can not deny the elegance that these colors bring us.
But if we love these colors, we can make combinations carefully. For example, leaving the tiles in neutral white, the details such as window and door frames, will also be white. Finally we will paint the walls in black.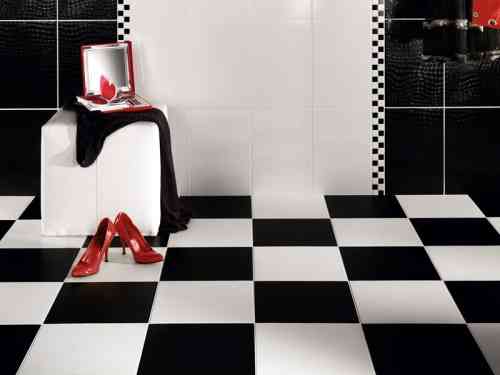 The dark walls will have no problem if the room is bright, otherwise the walls will go white and the tiles black.
For the sink we can locate the typical furniture in the lower area of ​​it. We can buy one or simply restore some old piece. The finish, if we do it with the previous combination, we can paint it in black.
If, on the other hand, you do not want to include the color black in your decoration, there are many combinations such as a cream tone with coffee or a rose stick with white ... we can also change the original color of the tiles with a little specific paint.
Paint the borders of a color and make retro-inspired designs on the walls; Floral or geometric patterns. Of course, the paint will be resistant to water and moisture.
For the bath or shower we will choose a curtain that avoids the exit of water towards the outside area. The screens are beautiful ... but if you like the best Vintage style ... this is the right choice.