Within the decoration of walls, there are multitude of options and solutions with which to decorate our home. If you have not decided yet, maybe this article will help you.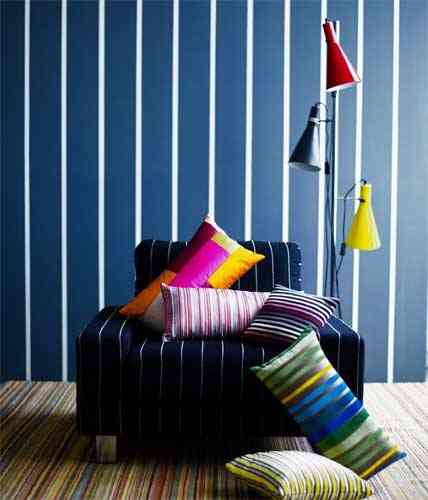 If you want to fill your walls with color and originality and make them the protagonists of your home, no matter how many square meters the house has, always You will find the corner where to capture the trend you have chosen.
The wallpaper is a trend whose result is spectacular, if you do not want to "wallpaper" one or several walls of your home, with the typical drawings you can always choose news!
Select a paper that simulate newspaper sheets from other years ... you can also risk it and use real newspaper. In this way we will achieve casual environments. We can even apply on this decoration, a color that we like in the tapestry of our furniture, cushions, carpets ...
The stripes do not go out of style, remember that if they are horizontal they will visually expand the space. The present is inclined by wider stripes and in two tones. If you want an elegant and classic atmosphere, paint only one wall with wide stripes and use beige and brown tones.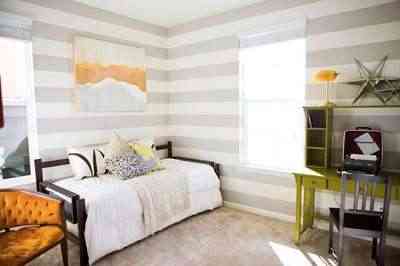 For enhance the luminosity paint in light tones, if you decide on the stripes and you have high ceilings ... you can paint all the walls, in light colors.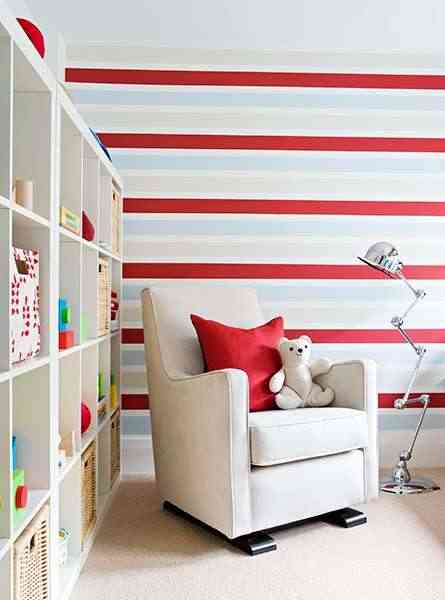 Another great idea is cover the wall as if it were a pavement. In this image we can see how half of the wall has been covered with untreated wooden boards. Perfect for rustic decorations or Country style.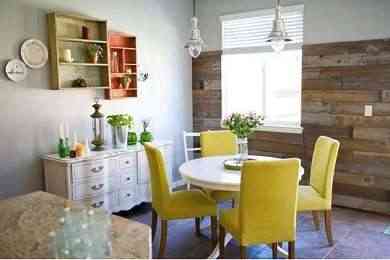 If you do not want a ornate atmosphere Paint the walls white or very light tones.
In our bedrooms, The wall that is just behind the headboard of the bed, is becoming more important with a greater prominence in the interior decoration.
Covering this wall with textiles Like a carpet or a carpet of beautiful colors we will achieve a beautiful contrast effect.