Imagine you have a friend or a couple living in another country, but not next to Spain, but in a country where the schedule is completely different, for example Australia. Okay, we've gone a bit far, but the possibility exists.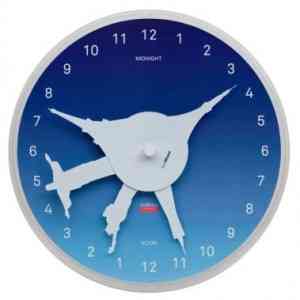 Being very different schedules communication becomes complicated because when here are the 11: 00 in the morning there can be the 3: 00 in the morning, which, a call at that time does not feel good at all. To keep in mind what time is each moment you already have this clock called Landmark Clock.
It reflects the 24 hours of the day, not only 12 and incorporates several handles that represent emblematic figures of each country. For example, the Eiffel Tower in Paris, the Big Ben in London or the Statue of Liberty in New York. In this way, each monument will reflect the time it is in your city.
And you will think, will not there be a handle for each country ?. No man no. It is programmed in five large time zones, although it comes with 8 interchangeable pieces to change them whenever you want: Paris, NY, San Francisco, Sydney, Shanghai, Tokyo, London y Rio de Janeiro.
Its price is 64 € and if you want to buy one you will have to buy it via web and it will arrive from Toronto. He has me in love.
More information: Up to You Toronto
Vía: Coolest Gadgets