Those lovers of modern decoration notice with great pleasure how the elements arranged in an extravagant and even irreverent way usually give to the new conceptions spaces, turning a great visual impression into places devoid of general appeal.
This is the case of modern bedrooms, spaces that although they are transformed continue showing their eloquent function over their revolutionary aesthetic, and are the avant-garde beds in these spaces who are the flag-bearers of the aesthetic revolution, First of all because beyond the creative dispositions are always the central object of our decoration what turns them into the main tool of design and decoration.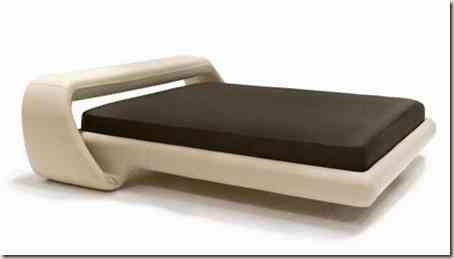 Framed in the avant-garde beds we can really find everything, although always respecting the standards of comfort and dynamism, the same that respects this beautiful design belonging to the American company Silver Stone, which promotes a setback in the materials of its conformation, returning to the origins, fine woods are used, while the technology promotes a great variety of morphologies capable of imitating the skill of the craftsman.
Mixing universe so opposite how the tunning and interior decoration, we observe this beautiful round bed, made of natural leather, and which in turn has a sound system worthy of an avant-garde audio car, its functionality, recreation and life as a young couple.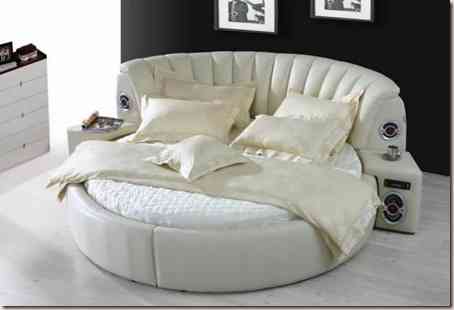 Rustic and modern we could define the model of camawave, a unique combination possible in the imagination of the creators of high avant-garde, able to implement in a single piece aesthetics as disparate as they are beautiful, highlighting the most beautiful of each one of them without falling in absolute detriment of the final result.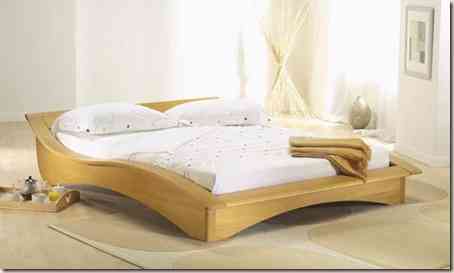 The Japanese design could not be absent, the kings of the avant-garde are betting on spacious and low beds, something not very strange for us but highly coveted in a country where the living space takes on a superlative value, that is why these models are in a certain way practical demonstrations that affirm the breakdown of decoration traditional.