In spring it is the ideal time to renew the outdoor spaces of our house. Gone are the cold months giving way to good weather to enjoy the outdoors on porches and terraces. Here we show you how to take advantage of the space and make the most of the wooden porches.
Why bet on wooden porches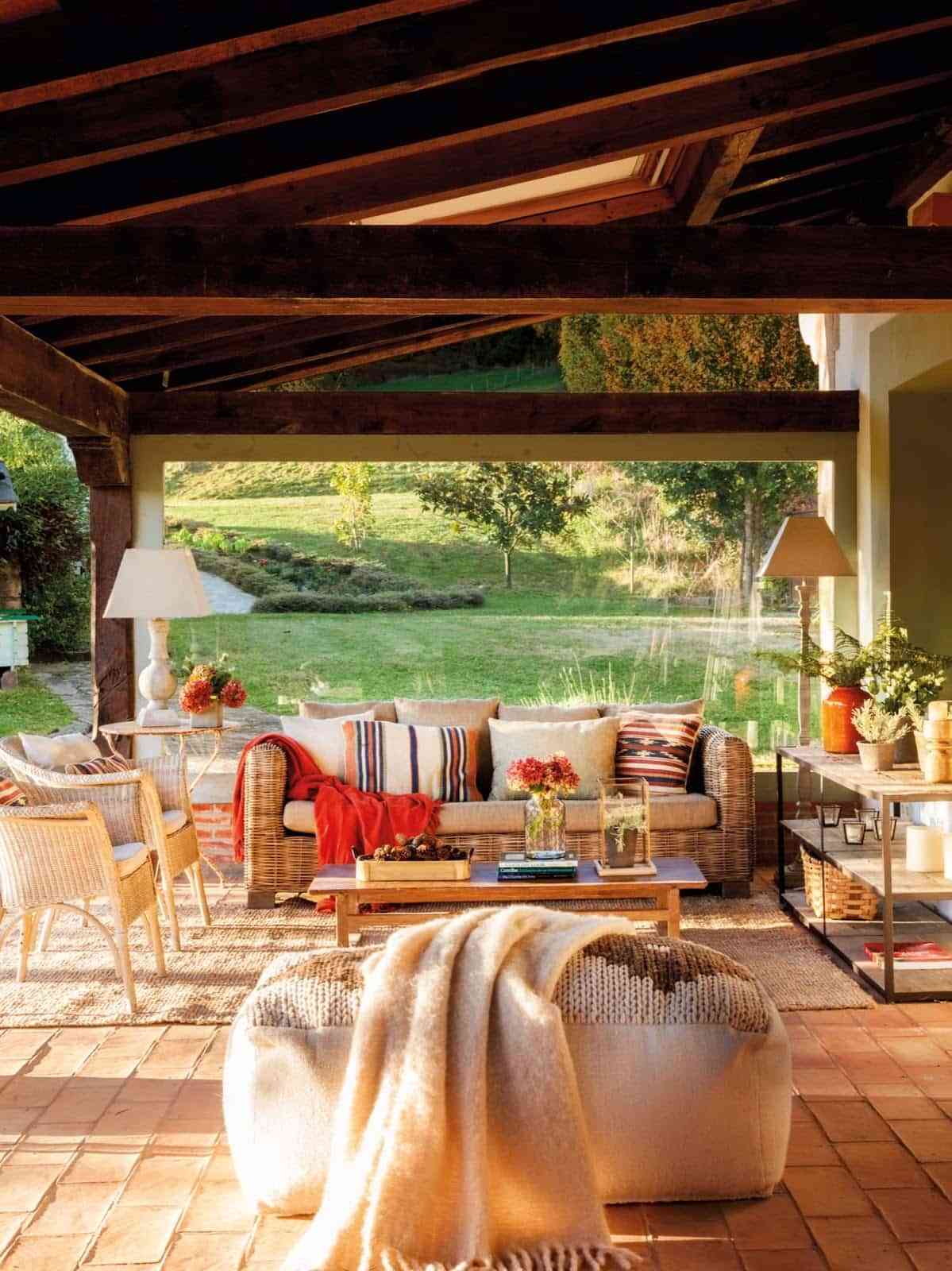 If you have any doubts about installing a wooden porch in case its maintenance is complicated and it may become a problem. The answer to the question is a resounding no. The wood is a Noble material suitable for outdoor structures.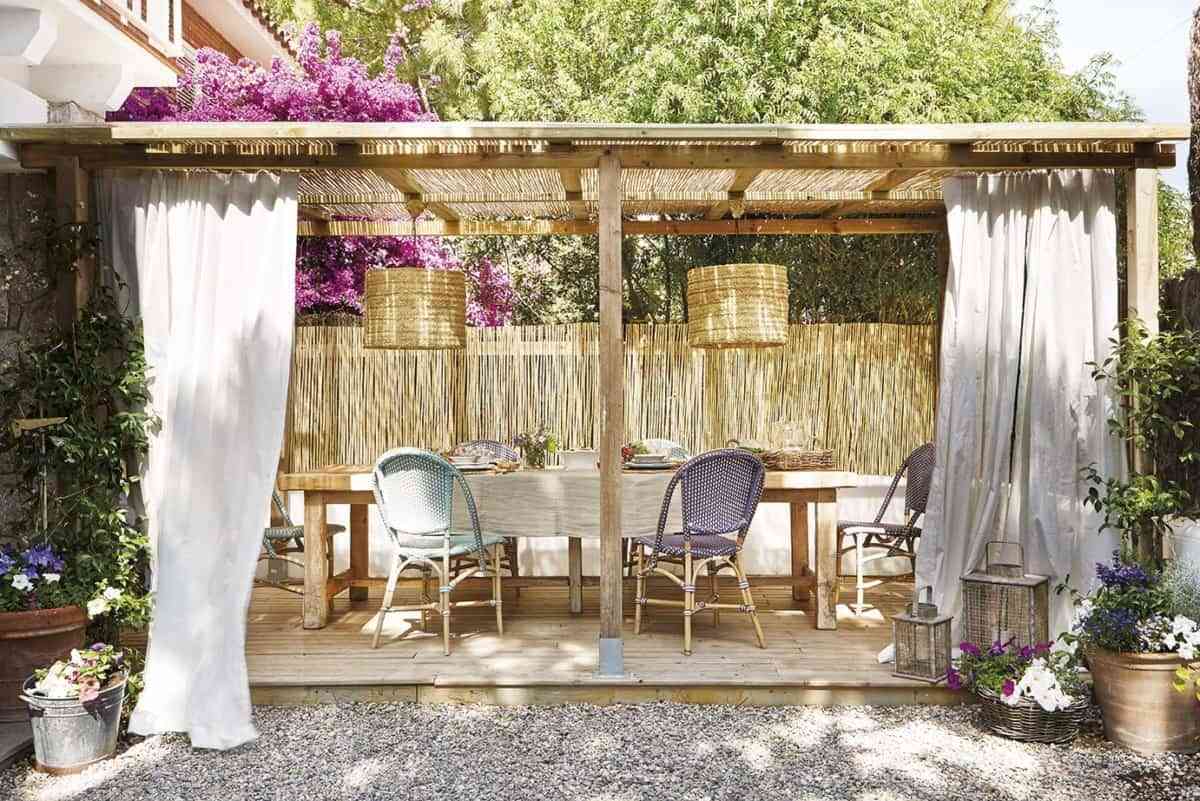 The wooden porches are an excellent resource for expand the facade and get a shadow space to protect from the sun's rays. This material has many advantages among them highlights its insulating capacity (thermal and acoustic) that other materials do not.
The maintenance of wooden porches is not a problem as long as you take into account several factors. You have to choose the right materials, the most recommended to make porches are the laminated and glued wood of spruce or pine. Treatments against insects and moisture are applied.
You can choose purchase a pack or kit where all the necessary elements, plans and an instruction manual are included. It is a way to save money but you must have the right tools. Although the installation is simple you must have some experience or have the help of a professional. The measurements are standard or predefined so they may not be appropriate for what you are looking for. It's possible to find models of very good quality and at a good price. You only have to make sure it's the right choice for your home.
You may be interested in reading: Wooden porches.
Advantages of wooden porches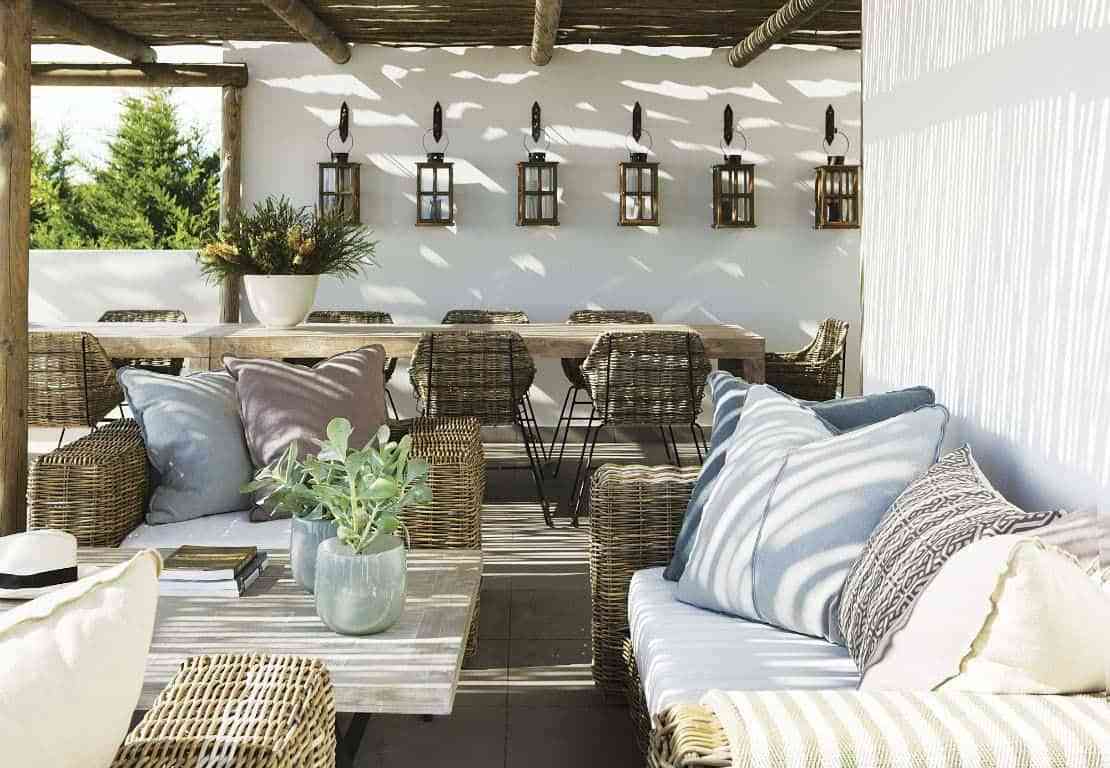 We all like to enjoy meetings with friends and family, or to relax and read a good book in a outer space that is well conditioned without leaving home. The porch is a transition zone which is associated as a relaxation and leisure area.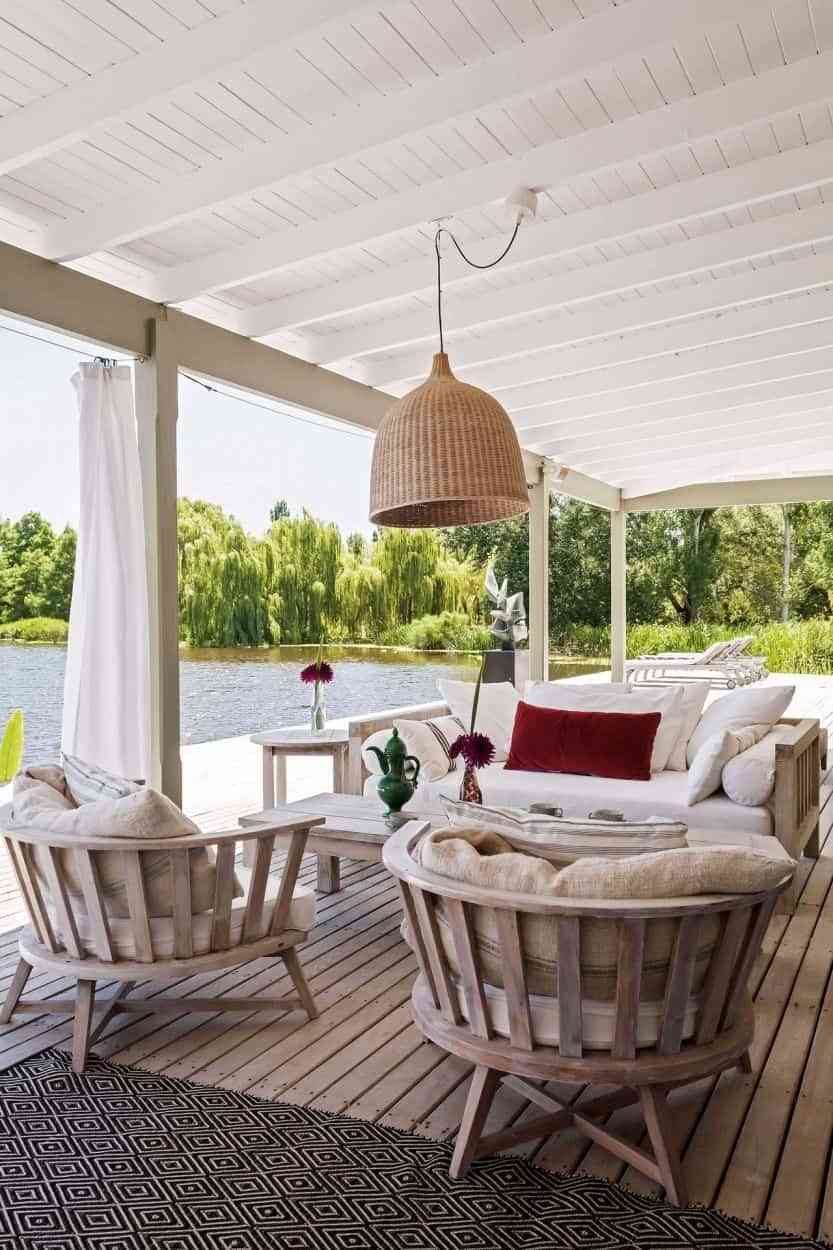 Having a porch at home has great advantages. Increase the surface of the house, so you will have more space available to enjoy the good weather. In summer, it provides shade to protect from the sun's rays in the central hours of the day. It is a good solution to take advantage of the wooden porches place a summer dining room and enjoy wonderful evenings with friends and family.
The benefits of having a well-oriented porch
If you have an attic with a terrace or a detached house, having a porch is essential. Orientation is important to be able to enjoy the outer space. The angle of incidence of the solar rays varies, reason why the zones of shade are different in each station. It must be taken into account when placing wooden porches.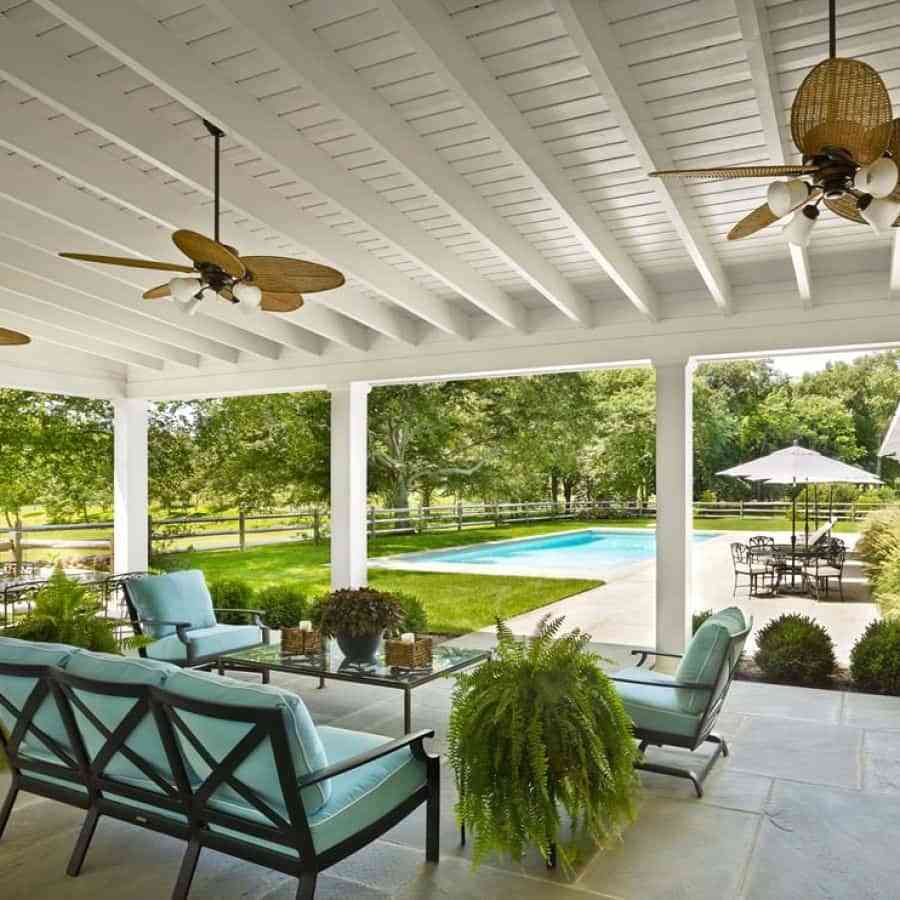 In our country the South orientation is the one that receives more solar radiation. Having a porch to the south, will allow you have shade the hot months. It will prevent the sun's rays from entering the interior directly, keeping it cool. In winter it favors the warming of the house East, southeast or southwest orientations can also be good options.
Open or closed porch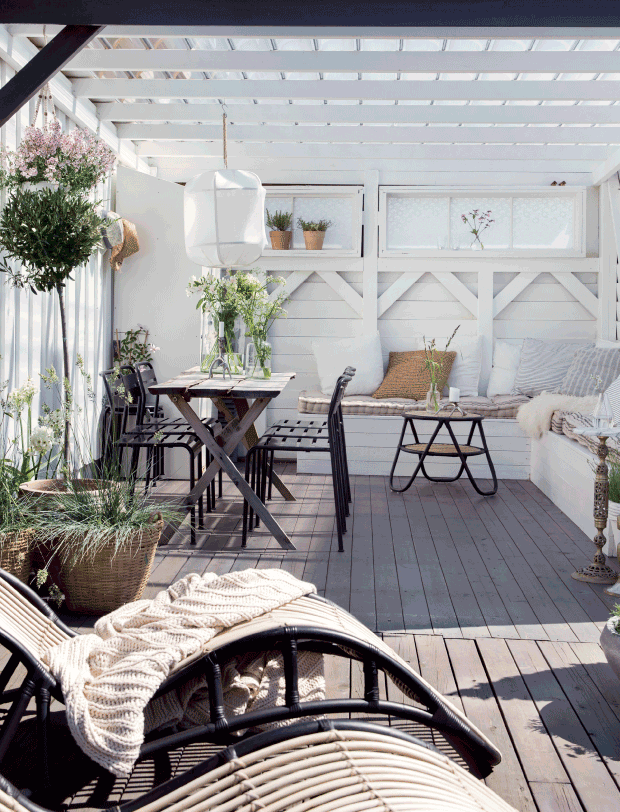 There are many doubts that can generate when installing a porch in your home. Which materials are the most appropriate, the location, its decoration and if you want it to be open or closed.
An open porch is more economical both in its installation and in its maintenance, why it does not contain closing material. They are recommended for hot weather zone where the winter months are mild with long periods of good weather and pleasant temperatures. The wooden porches are ideal to enjoy the outdoors with good shade for the hottest hours.
For take advantage of the porch all year can close them with crystals that allow the entry of natural light. Bet on large sliding panels that can be easily moved. In winter you can take advantage of this part of the house by heating it with heaters. They are suitable for areas where it's colder and the winters are longer.
How to get a perfect porch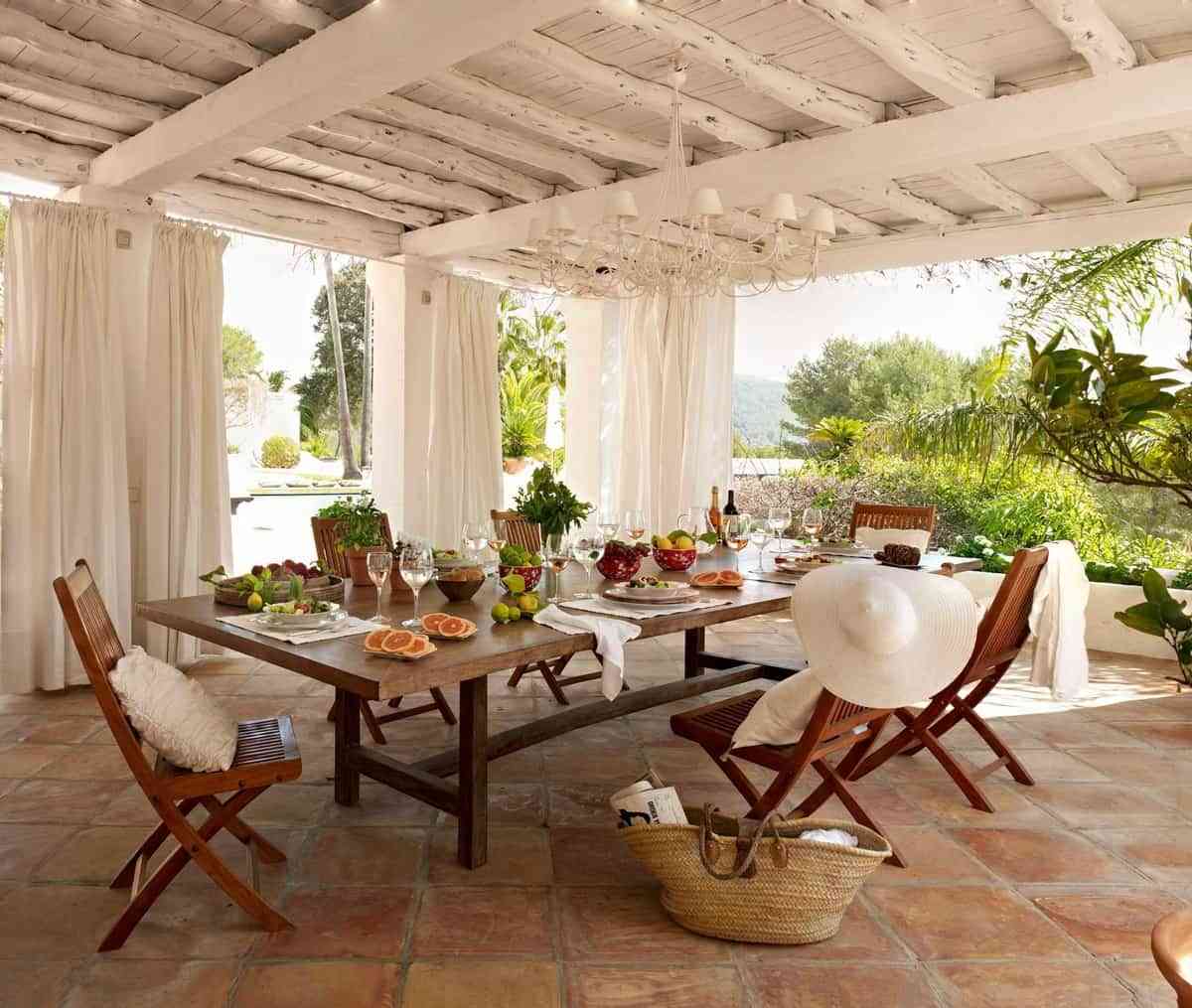 We think that the porch is not a room in the house and is one of the spaces that can contribute most to the home. It is an ideal place to do many activities: sunbathing, reading, eating or dining, meeting with your friends and family ...
There is a wide variety of possibilities when it comes to decorating and taking advantage of the space on the wooden porches. Can create several environments: dining room, barbecue, chill out, playground ... If you do not have much space you can use functional furniture dual use: extendable table, reclining sofa to lie down and sunbathe.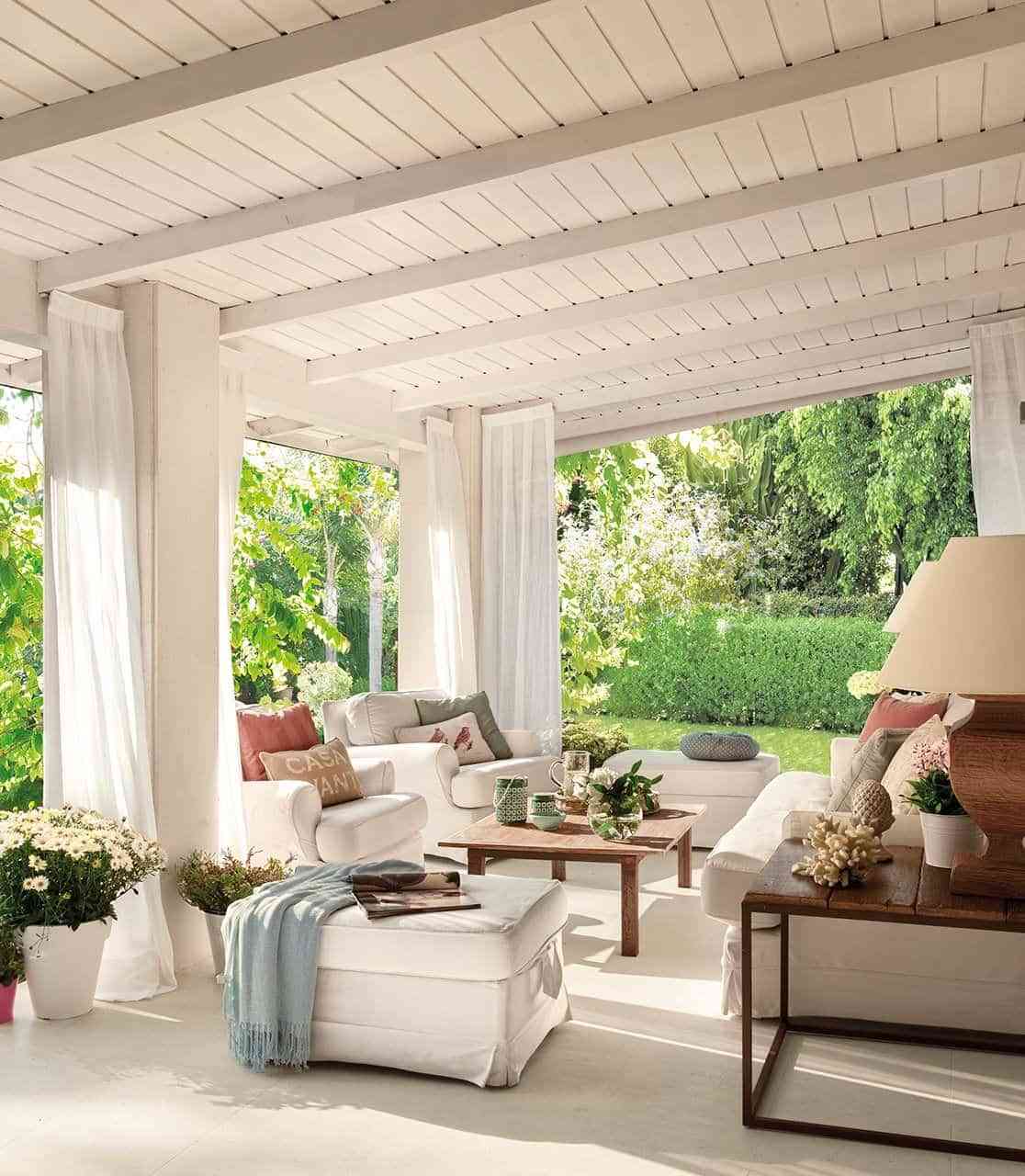 One of the advantages of wooden porches is that this material is very simple to combine with a great variety of colors and decorative styles. Textiles are essential elements to give joy and color to the porch.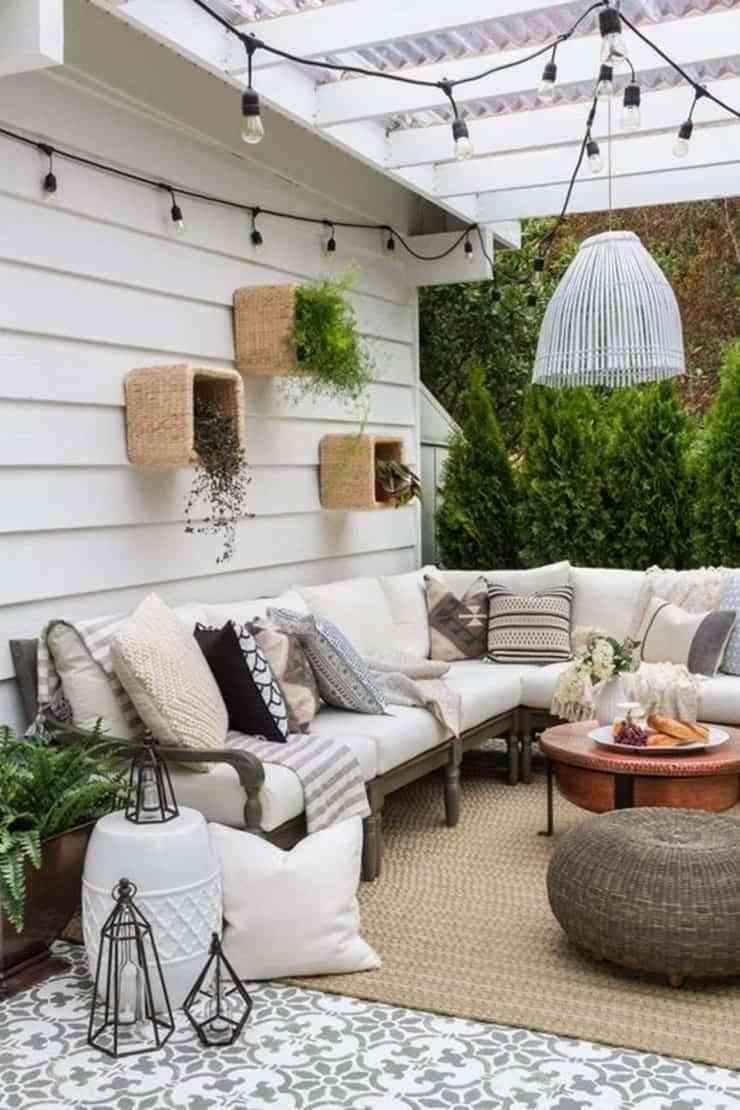 Adequately illuminates this area of ​​the house to enjoy the proche on summer nights. Nail luminous garlands They will give you a cheerful and carefree touch. Opt for some lanterns to give warmth to the environment. Candles always bring romance and intimacy.
You may be interested in reading: Edge lighting for outdoor spaces.
What do you think of these ideas to decorate the wooden porches? I hope it has helped you if you are thinking of installing a porch in your home.