The current bedrooms they are more than comfortable spaces where you can have sweet dreams. They can become intimate territories with interiors that fuse beauty and technology masterfully. Enjoy at home an authentic temple for rest. Ok, we signed up, but What are their coordinates?
It is a reality that in today's bedrooms too we enjoy leisure, and not just from our favorite reading. We relax, we communicate with ours or we navigate the universe of Internet... A temple for full-fledged rest in which it is possible surround yourself with equipment and decoration that plays in our favour. As the following proposals.
Create your temple for rest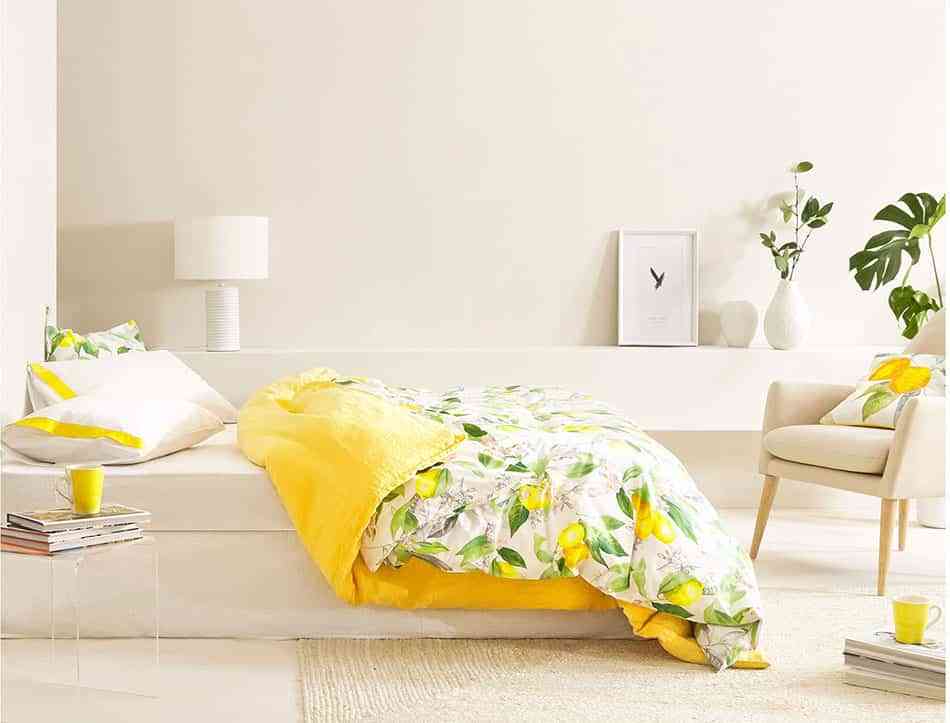 As an idea sounds great Who would not like to have their own temple for rest just outside the door of their room. The world of decoration y the furniture industry for bedrooms they seem to have picked up the message. Every time show more interest in showing us that these spaces domestic are adopting a new role in homes. And they surprise us with proposals that a few years ago we would not have suspectede the hand of technology.
Beds and Mattresses with a very technical concept, headboards that are much more than that, textiles his able to revalue the decoration and a large family of auxiliary parts and lamps that provide a delicious intimacy. Everything to design a temple for a la carte rest.
The new role of the headboards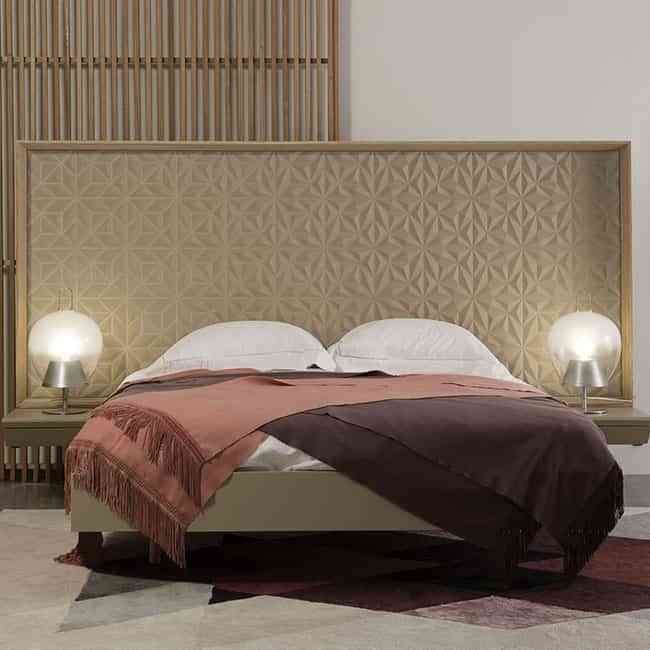 Attention to the headboard of the bedrooms. From now on you can have a key role, be a star piece of our temple for rest. It is clear that always have been especially decorative elements. O good Latest models, fresh out of the furniture industry, or personal proposals, where we have been able to print our seal handmade. For example, recovering and recycling materials to create originals headboards with pallets.
Well, the designs that come They dialogue in another way in the rooms, they dare to propose a new role for their faithful companion, the bed. Not only shows pieces with an aesthetic look concrete: Romantic, minimalists, neo rural, Urban... Now they deploy a design rich in materials and extra functions with the idea of ​​forming a more compact decorative set, full of style. Your goal is be in the limelight of any temple of rest shamelessly.
Headboards extremely innovative y of striking dimensions, to capture the maximum prominence and embrace comfort everything that surrounds the bed. As the designs coated paper in 3D and backlit: when looking at them one can think that they are beautiful artistic murals. And what about the extra-soft padded versions, very simple in their lines and yet able to dress the bedroom with an invaluable warmth. No doubt, this piece es a must in any temple of rest.
Platforms to live
To think of a temple of rest implies discovering that the bed is also living an authentic revolution, aesthetic and technological. Maybe we resist leaving behind the usual proposals, but nothing like catching up to change your mind. Next to high gam mattressesa, with which we are probably familiar or have one at home, now you have to think of luxury beds.
This concept applied in them means that they have been handmade with a selection of natural materials and sustainable of high quality And there is still more, its bedding y accessories they emphasize their concept of informal luxury with exclusive designs. Cotton collections one hundred percent with prints drawn by hand with pencils, watercolors and tempera.
On the other hand the beds appear on the scene conceived nothing more and nothing less as platforms to live. Proposals transformable capable of undergoing a metamorphosis at a given moment, according to the needs of your life. Your idea is incorporate To the bedroom new functions in a single piece of furniture who can include elements adapted. What was once a sofa is able to become a bed, prepared to complete with some nice bedside tables, or a very functional headboard. Another great signing in a temple for rest.
Furniture and lights with good vibrations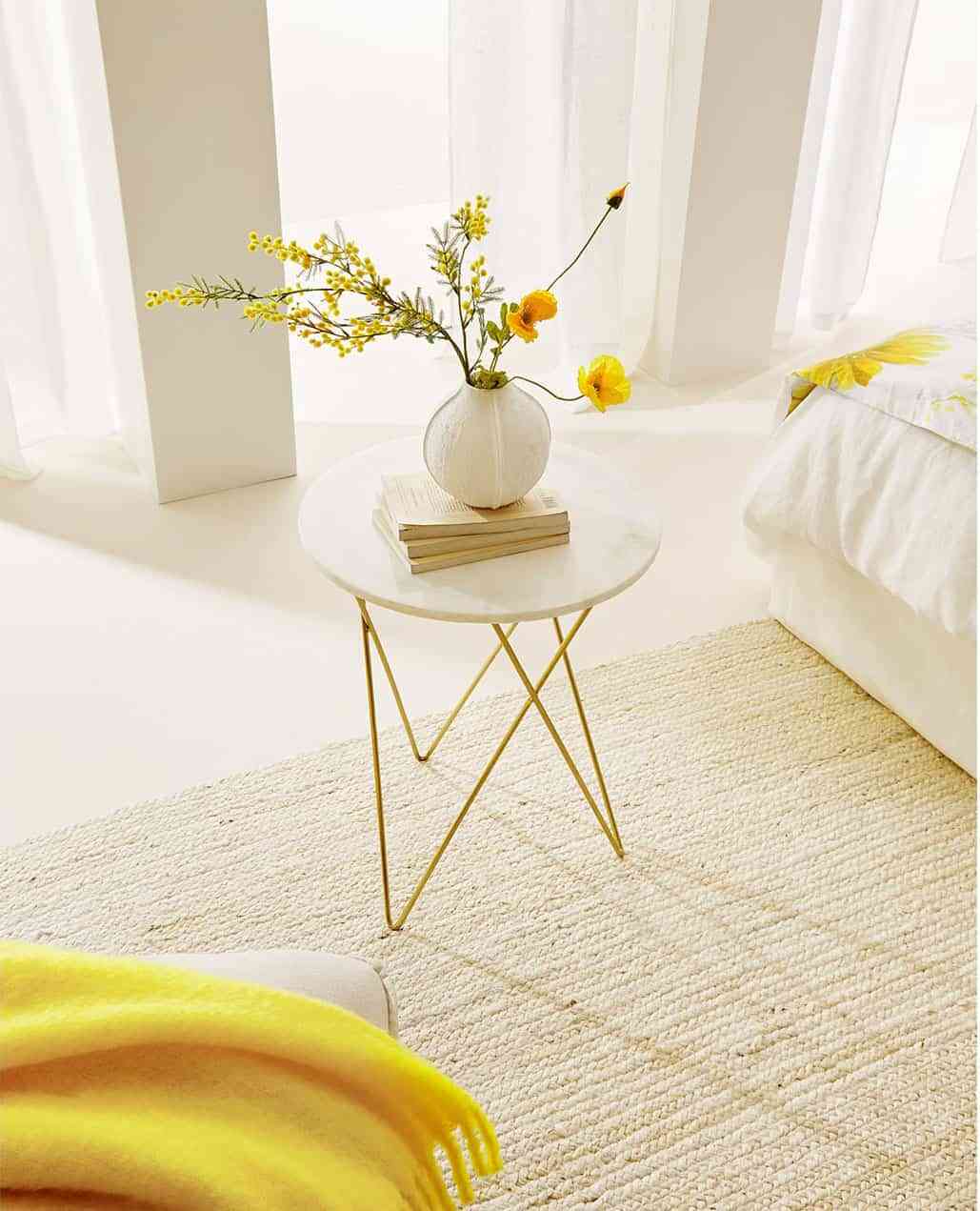 And what about the rest of the elements that give meaning to the decoration of a temple for rest? Ideally, dress it with auxiliary furniture that add beauty, or that give warmth with elegance. That decorative bonus so successful. Nothing like playing with pieces delicate and friendly, with rounded shapes. It is the perfect occasion for some stylish wooden chests of drawers, or players de art deco inspiration 50 years.
Y Of course lighting. To take maximum care of the intimacy of that temple for rest through an ambient light full of nuances. An endless number of lamps can provide beautiful and functional luminous planes at the same time. Since models with opal glass screens and wooden base, to more ornamental lamps, with hand painted feet with floral motifs. Or glass balloons They are all delicacy. The key? create intimate climates, so propitious in any temple for rest. Yours or mine
Are you already thinking about having one at home?